Meghan McCain was surprised on "The View" today with a visit from her fifth-grade English teacher Erik Weihenmayer in honor of Teacher Appreciation Day.
Weihenmayer is not only the first blind person to reach the summit of Mount Everest in Nepal, but he has also climbed the other six highest mountains of the remaining continents, completing the Seven Summits achievement.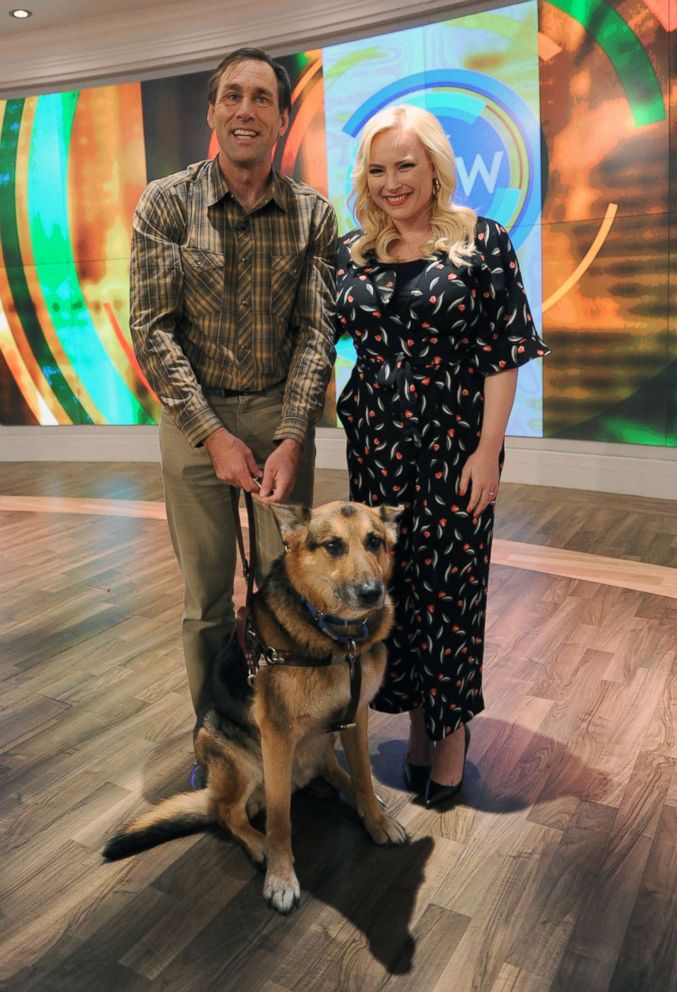 He taught McCain at Phoenix Country Day School, where he also met his future wife and another of McCain's English teachers, Ellie Reeves.
Though McCain said she remembered herself as a "terrible" and "impetuous" student, Weihenmayer said today that he remembered a "different Meghan."
"I remember you as being really hard working and really studious. ... You would be the type of student that would revise your essay five times, trying to get it perfect," he said.
"I also remember you had a really good sense of fairness. ... You wanted to stick up for kids who were getting picked on," Weihenmayer said. "I remember you standing up for your ideas in a way that seemed much more mature than a fifth-grader."
Despite graduating from Boston College with a double major in English and communications, Weihenmayer said he had a tough time getting the job at Phoenix Country Day School.
"There was some resistance. ... Like would a blind guy be OK to keep the kids safe?" he said.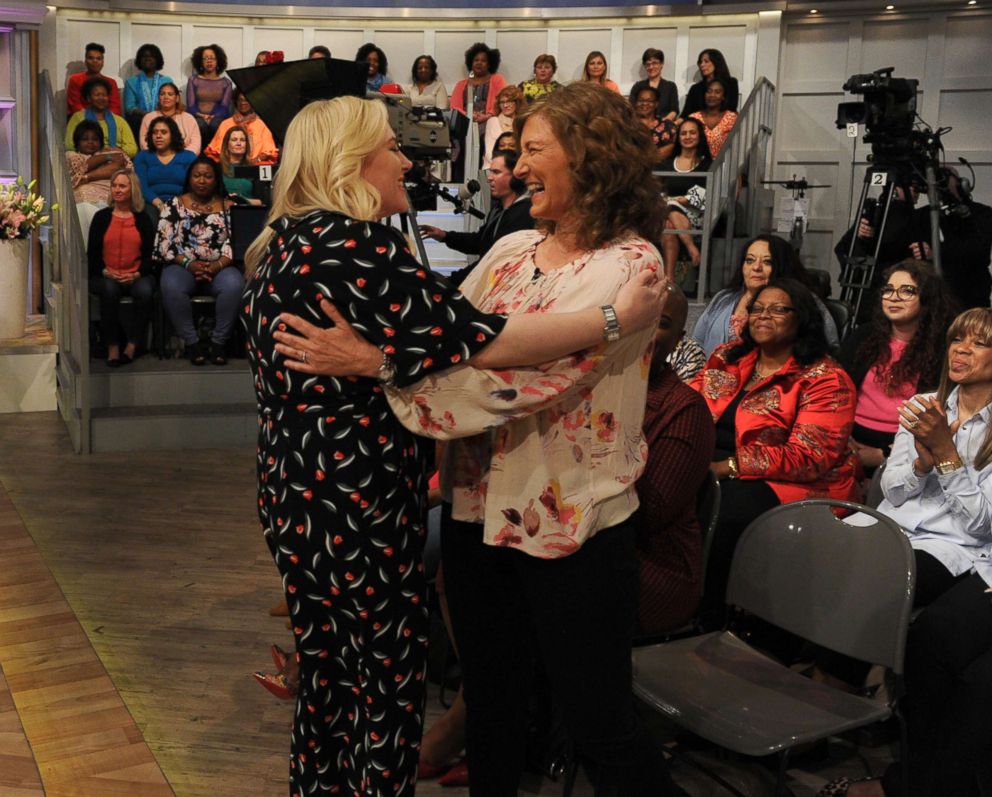 "I owe your family a lot for starting me out," Weihenmayer told McCain. "Your family and your dad and mom ... stood up and said, 'Hey, we want a guy like this in our school!'"
In 2005, Weihenmayer founded the organization No Barriers, which works with 5,000 people facing challenges -- from veterans to people with disabilities and youth -- to help them "contribute their absolute best to the world."
Weihenmayer said McCain's father, Sen. John McCain, had helped spark the organization's veterans program.
"My dad is a Marine aviator. He flew over a hundred missions in Vietnam. Your dad and my dad were big inspirations to start our veterans program," Weihenmayer said. "We're at hundreds of vets ... [helping] them reclaim their lives in the mountains."
After climbing the seven tallest mountains in the world and founding an organization to help empower others to overcome challenges, he said his options for what to do next were endless.
"I'll run out of cartilage before I run out of mountains to climb," Weihenmayer said. "There's so much to do out there! I'm still climbing."