While Michael Douglas battles throat cancer, his lawyer is waging a war of her own with his ex-wife.
In a New York court on Tuesday, lawyers for the Academy Award-winner and Diandra Douglas sparred over whether she's entitled to earnings from his upcoming movie "Wall Street: Money Never Sleeps."
Diandra Douglas filed a lawsuit against the actor in June, citing their 1998 divorce settlement that made her eligible for 50 percent of the proceeds from the movie, TV and stage work he did during their 23-year marriage. According to Diandra Douglas, because "Money Never Sleeps" is the sequel to 1987's "Wall Street," it falls under the terms of the settlement.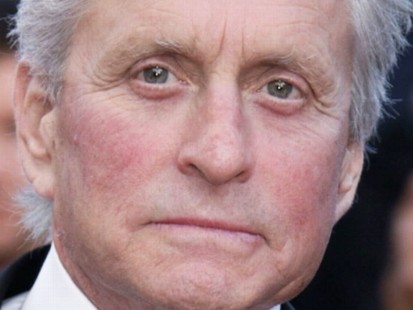 Michael Douglas' lawyer disagrees.
"It's time for Mrs. Douglas to move on," The New York Post quoted lawyer Marilyn Chinitz as saying. "You can't give away something that is not in the contract."
Nancy Chemtob, the lawyer for Diandra Douglas, countered "greed is about somebody ... who doesn't want to pay his spouse."
According to the New York Daily News, Chinitz told the court that Diandra Douglas had earned more than $6.3 million in royalties and DVD sales from her husband's movie projects since their divorce.
Arguments stemming from Douglas' past divorce pale in comparison to his current health problems. Earlier this month, he announced that he had throat cancer and planned to undergo eight weeks of radiation and chemotherapy. According to Douglas' spokesperson, the actor's doctors expect him to "make a full recovery."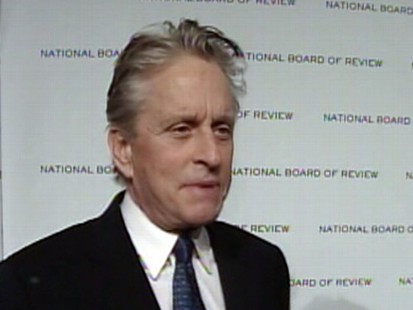 "He is really confident, really optimistic. He's doing really well," Chinitz was quoted as saying in court on Tuesday.
Michael Douglas' Trials and Tribulations
The 65-year-old actor and husband of actress Catherine Zeta-Jones has had a harrowing year.
"I've had a rough year on the personal front," he told the Chicago Sun-Times in June. "It's been pretty well publicized."'
In April, his son, Cameron Douglas, was sentenced to five years in prison on drug charges. In a bid to keep Cameron from a long stint in jail, Douglas hand-wrote an impassioned, five-page letter to Manhattan federal judge Richard Berman, referring to his family's history of drug abuse.
"Dear Judge Berman," he wrote, "I don't want to burden you with a litany of my son, Cameron's rehab history, beginning at 13. He's an adult and responsible for his own life. We do know, however, that genes, family, and peer pressure are all a strong influence on a substance abuser."
Michael Douglas suggested that his family's fame -- he is the son of Kirk Douglas, one of Hollywood's biggest stars in the 1950s and '60s -- could be to blame for his son's dependence on drugs.
"I have some idea of the pressure of finding your own identity with a famous father," he wrote. "I'm not sure I can comprehend it with two generations to deal with."
Douglas told the Sun-Times that when he first became a father, the travel involved with making movies forced him to be away from Cameron. He said he doesn't want to make the same mistake with his children with Zeta-Jones, Dylan, 10 and Carys, 7.
"My priorities have completely changed. My marriage and my families come certainly before my career," he said."I cherish the time with them. I'm picking a lot fewer projects now. It's tough to get me out of the house."
Reuters News Service contributed reporting.