Michael Strahan came out to a standing ovation today on "Live with Kelly and Michael," a day after being inducted into the Pro Football Hall of Fame.
The New York Giants legend, 42, wore his induction jacket on the show and shared photos from what he called the "Best weekend I've ever had in my life."
"It was an absolutely overwhelming time to be with all these guys I grew up watching and some I played against," he said of the ceremony. "The best part about it was a chance to thank everybody and to have my family there, my parents and my kids."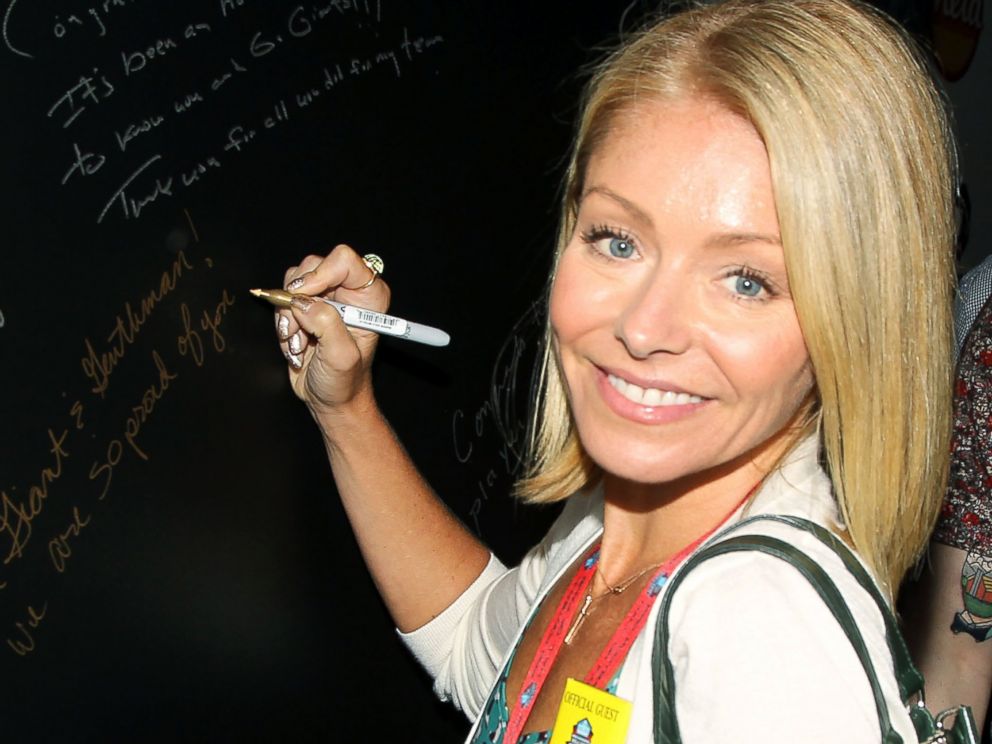 Read: Kelly Ripa Reveals the Hardest Part of Her Family's 'Nightmare' Move
Related: Vin Diesel: How Kelly Ripa Helped Me Out Early in My Career
Strahan first showed the audience a picture with the whole family and joked that his three daughters all have "really curly hair."
"It was a family affair," he added. "My dad wanted a picture with the [Hall of Fame] bust. I'm glad it was like a 2007 bust, not like a 1993 bust ... Of course, I had to smile. I think [my teeth] came out great ... they didn't mess up was the gap."
The Hall of Fame bust is a statue that resides in the Hall in Canton, Ohio, that resembles the player inducted.
Strahan, who also works for ABC's "Good Morning America," showed a picture of Kelly Ripa at the ceremony snapping photos.
"Then, she's texting me during the event!" he revealed.
While on the podium on Saturday, Strahan admitted he texted his co-host back.
He also showed pictures of his friend Usher at the ceremony and revealed details of the after party that night.
Ripa, Robin Roberts, Usher and others showed up to the party and LL Cool J and Jon Bon Jovi also performed. Strahan said when he got to the party, there was only one person getting down.
"Only person on dance floor dancing -- Kelly Ripa!" Strahan said.
He continued about the Hall, "It's like a fraternity, it's crazy to get in and even though we fought each other ... you get into to this fraternity and the only way you get in is to earn it on the football field."