— -- NBA All-Star Carmelo Anthony is known for making magic on the court but during the holiday season you can find the New York Knick spreading magic off the court as well.
For the past five years, Anthony, 30, has held an annual event he calls "A Very Melo Christmas" to give back to middle-school students at a crossroads.
"At that age ... that's a pivotal time," Anthony told ABC News' Ryan Smith. "A lot of times during that age, you're going through something. You're growing up, you know, mentally, physically, emotionally."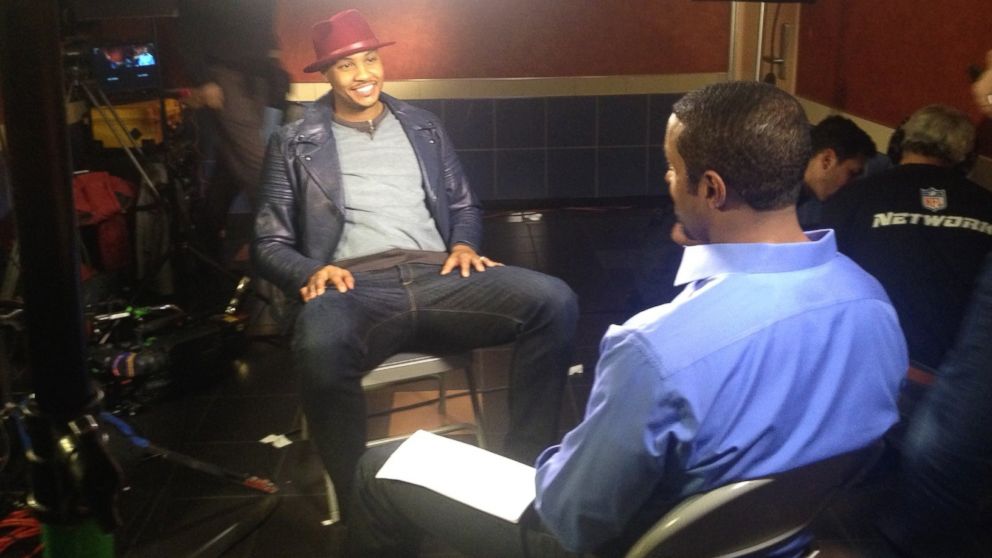 "You don't know what you want to do, what you want to be," he said. "So it's just so easy for me to, you know, tell them to stay the course and staying the course is staying in school, you know, when times get rough."
At the center of this year's event, the sixth annual, was a screening on the opening night of the film, "Night at the Museum: Secret of the Tomb."
The price of admission for the nearly 200 kids invited by Melo to the Dec. 19 event was to write an essay in their after-school programs on what it means to "be more."
The essay's theme, according to Anthony, is designed to challenge the tweens to give back, while also paying tribute to his hometown, Baltimore, otherwise known as B-more.
Once at the event, the kids sat down to watch the third installment of the "Night At the Musuem" series with Anthony. Moments before the lights dimmed, they were shocked when the basketball star introduced a special guest.
Ben Stiller, the movie's star, arrived to offer the kids a warm welcome and holiday greetings.
"For them to be in this intimate environment, seeing Ben, not only in person but on the big screen, it's a great feeling for me," Anthony said.
"It's only 90 minutes out of my day," Anthony said of the yearly event, run by the NBA star's Carmelo Anthony Foundation.
"To be able to come and take that time out and spend 90 minutes with some kids, that's going to have a lifelong impact on them," he said. "If you're not willing to do that, then something's wrong."
When Anthony celebrates Christmas with his own family on Dec. 25, the athlete says it will be spent with family members and "food, music, laughing and joking."
When he returns to the court in the New Year, Anthony, who has battled an injured knee and watched his team post a losing record this season, is hopeful.
"To be better than 2014," Anthony responded when asked for his 2015 basketball goals. "Anything in 2015 could be better than 2014."