Happy New Year!
Our favorite streaming services are offering plenty to stay in the house, cozy up by the fireplace and watch some of the best films and television shows.
On "Netflix," movie lovers can enjoy "Breakfast at Tiffany's" and Christmas classic "Love Actually." Meanwhile, on Hulu, classic films such as "A League of Their Own," "The Karate Kid" and "Hamlet" are now available.
Lastly, on "Amazon," films such as "Thelma & Louise," "Hustle & Flow" and "Requiem for a Dream" are now available.
Here's the full list:
Netflix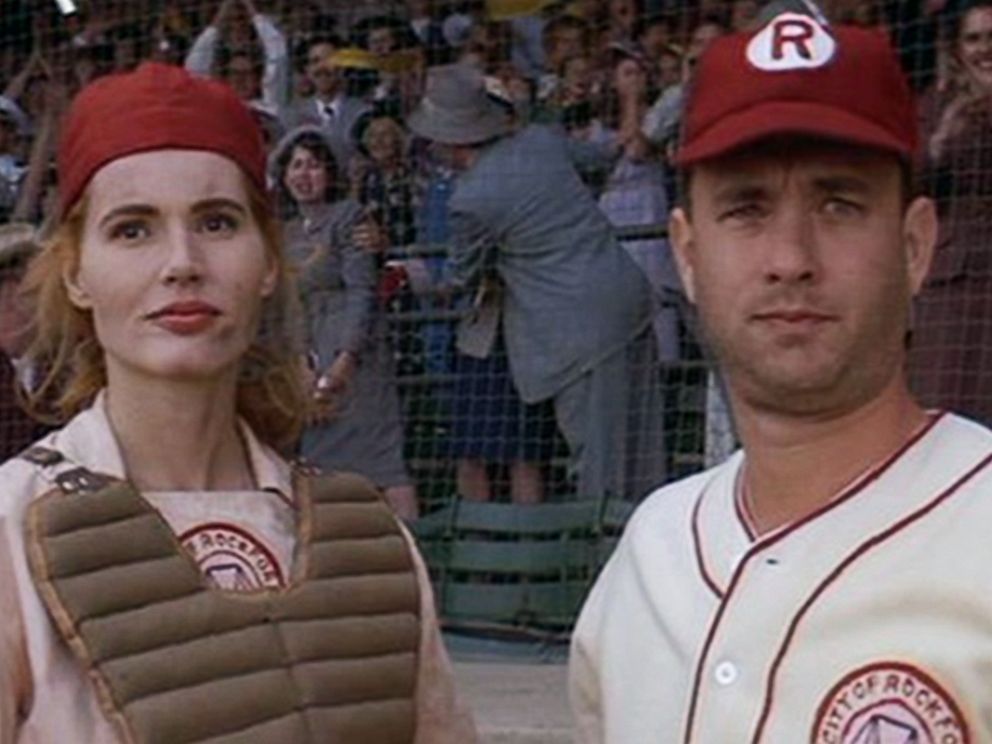 January 1
Chef & My Fridge: 2017
Eastsiders: Season 3
Glacé: Season 1
Lovesick: Season 3
January 5
Comedians in Cars Getting Coffee
DEVILMAN crybaby: Season 1
January 6
Episodes: Season 1-5
January 12
Colony: Season 2 Disjointed: Part 2 Somebody Feed Phil
January 15
2018 Olympic Winter Games Preview: Meet Team USA & Go for the Gold
January 16
Rita: Season 4
January 17
Arango y Sanint: Ríase El Show
Friday Night Tykes: Season 4
January 18
Tiempos de guerra: Season 1
January 19
Drug Lords: Season 1
Grace and Frankie: Season 4
Trolls: The Beat Goes On!: Season 1
January 26
The Adventures of Puss in Boots: Season 6
Dirty Money
Llama Llama: Season 1
One Day at a Time: Season 2
January 28
El Ministerio del Tiempo: Seasons 1-3
January 30
Babylon Berlin: Seasons 1-2
Retribution: Season 1
MOVIES
January 1
10,000 B.C.
30 Days of Night
Age Of Shadows
AlphaGo
America's Sweethearts
Apollo 13
Batman
Batman
& Robin
Batman Begins
Batman Forever
Batman Returns
Breakfast at Tiffany's
Bring It On
Bring It On Again
Bring It On: All or Nothing
Bring It On: Fight to the Finish
Bring It On: In It to Win It
Caddyshack
Defiance
Definitely, Maybe
The Dukes of Hazzard
The Exorcism of Emily Rose
The First Time
Furry Vengeance
The Godfather
The Godfather: Part II
The Godfather: Part III
How to Lose a Guy in 10 Days
The Italian Job
Justin Bieber
: Never Say Never
King Kong
Lethal Weapon
Lethal Weapon 2
Lethal Weapon 3
Lethal Weapon 4
License to Wed
Like Water for Chocolate
Love Actually
The Lovely Bones
Maddman: The
Steve Madden
Story
Marie Antoinette
Martin Luther: The Idea that Changed the World
Midnight in Paris
Monsters vs. Aliens
National Treasure
Sharknado 5: Global Swarming
The Shawshank Redemption
Stardust
Strictly Ballroom
Training Day
Treasures From the Wreck of the Unbelievable
Troy
The Truman Show
The Vault
Wedding Crashers
Willy Wonka & the Chocolate Factory
January 2
Mustang Island
Pirates of the Caribbean: Dead Men Tell No Tales
Rent
January 5
Before I Wake
Rotten
January 8
The Conjuring
January 10
47 Meters Down (a.k.a. In The Deep)
Alejandro Riaño: Especial de stand up
Captain Underpants: The First Epic Movie
January 12
The Man Who Would Be Polka King
The Polka King
Tom Segura: Disgraceful
January 14
Wild Hogs
January 15
Rehenes
Unrest
January 16
Dallas Buyers Club
Katt Williams: Great America
January 18
Bad Day for the Cut
January 19
The Open House
January 23
Todd Glass: Act Happy
January 24
Ricardo Quevedo: Hay gente así
January 25
Acts of Vengeance
January 26
A Futile and Stupid Gesture
Sebastián Marcelo Wainraich
Mau Nieto: Viviendo sobrio… desde el bar
January 29
The Force
January 30
Death Race: Beyond Anarchy
January 31
Cars 3
Hulu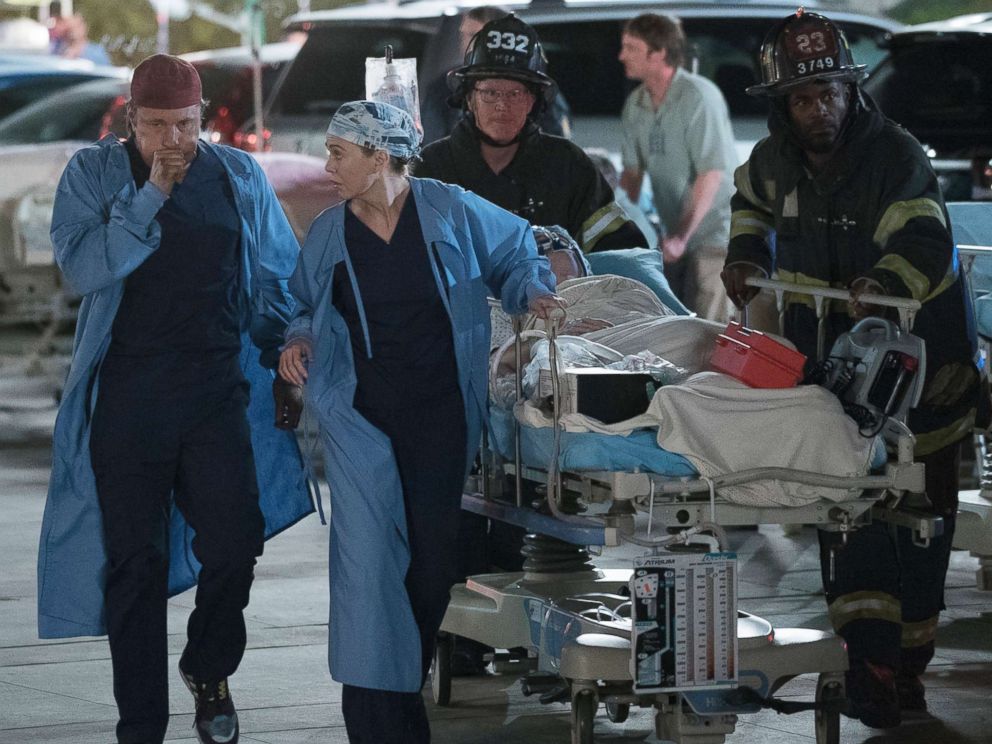 TV

January 1
American Pickers: Complete Season 14 (History)
Ancient Impossible: Complete Season 1 (History)
Barefoot Contessa: Back to Basics: Complete Seasons 8 & 9 (Food Network)
Beat Bobby Flay: Complete Seasons 1 & 2 (Food Network)
Best of Man v. Food: Complete Season 1 (Travel Channel)
Breaking Borders: Complete Season 1 (Travel Channel)
Brother vs. Brother: Complete Seasons 1 & 2 (HGTV)
Cold Case Files (Reboot): Complete Season 1 (A&E)
Container Homes: Complete Season 1 (HGTV)
Counting Cars: Complete Season 6 (History)
Cupcake Wars: Complete Season 8 (Food Network)
Cutthroat Kitchen: Complete Season 7 (Food Network)
Diners, Drive-Ins and Dives: Complete Season 22 (Food Network)
Duck Dynasty: Complete Seasons 10 & 11 (A&E)
Flea Market Flip: Complete Season 3 (HGTV)
Flip or Flop: Complete Season 5 (HGTV)
Food Network Star: Complete Season 12 (Food Network)
Ghost Adventures: Complete Season 11 (Travel Channel)
Great Food Truck Race: Complete Season 7 (Food Network) (
Mountain Men: Complete Seasons 1-6 (History)
Wild Things with
Dominic Monaghan
: Complete Seasons 1 & 2 (Travel Channel)
January 2
The Bachelor: Season 22 Premiere (ABC)
Better Late Than Never: Season 2 Premiere (NBC)
The Wall: Season 2 Midseason Premiere (NBC)
January 3
Chicago
Med: Season 3 Midseason Premiere (NBC)
Lethal Weapon: Season 2 Midseason Premiere (FOX)
The
Mick: Season 2 Midseason Premiere (FOX)
January 4
9-1-1: Series Premiere (FOX)
Chicago P.D.: Season 5 Midseason Premiere (NBC)
Law & Order: Special Victims Unit: Season 19 Midseason Premiere (NBC)
Match Game: Season 3 Premiere (ABC)
The X-Files: Season 11 Premiere (FOX)
January 5
Chicago Fire: Season 6 Midseason Premiere (NBC)
The Detectorists: Complete Season 2 (Digital Rights Group)
Superstore: Season 3 Midseason Premiere (NBC)
Will & Grace: Season 9 Midseason Premiere (NBC)
The Four: Series Premiere (FOX)
The Good Place: Season 2 Midseason Premiere (NBC)
Great News: Season 2 Midseason Premiere (NBC)
Nashville: Season 6 Premiere (CMT)
January 6
Child Support: Series Premiere (ABC)
January 8
Bob's Burgers: Season 8 Midseason Premiere (FOX)
Family Guy: Season 15 Midseason Premiere (FOX)
Ghosted: Season 1 Midseason Premiere (FOX)
The Last Man on Earth: Season 4 Midseason Premiere (FOX)
The Simpsons: Season 29 Midseason Premiere (FOX)
January 9
The Brave: Season 1 Midseason Premiere (NBC)
January 10
This Is Us: Season 2 Midseason Premiere (NBC)
January 11
Teenage Mutant Ninja Turtles: Complete Season 5 (Nickelodeon)
January 12
Blindspot: Season 3 Midseason Premiere (NBC)
False Flag: Complete Season 1 (Keshet)
Homeland: Complete Season 5 (Showtime)
January 13
Taken: Season 2 Premiere (NBC)
January 17
The Path: Season 3 Premiere (Hulu Original)
January 19
Grey's Anatomy: Season 14 Midseason Premiere (ABC)
How to Get Away with Murder: Season 4 Midseason Premiere (ABC)
Scandal: Season 7 Midseason Premiere (ABC)
January 22
The Resident: Series Premiere (FOX)
January 30
Fear the Walking Dead: Complete Season 3 (AMC)
Uncle Grandpa: Complete Season 5 (Cartoon Network)
MOVIES
January 1
10 to Midnight (1983)
A League of Their Own (1992)
All Is Lost (2013)
American Ninja (1985)
Anger Management (2003)
Art of the Prank (2015)
Assassination (1987)
Avenging Force (1986)
Babel (2006)
Baby Mama's Club (2010)
Beyond the Sea (2004)
Bloodsport (1988)
Big Driver (2014)
Bill & Ted's Excellent Adventure (1989)
Bill & Ted's Bogus Journey (1991)
Black Rain (1989)
Bolero (1984)
Brothers (2009)
Burning Blue (2014)
But I'm A Cheerleader (1999)
Capote (2005)
Cold Mountain (2003)
Coming Soon (1999)
Cool World (1992)
Cross Bronx (2004) (
Cube (1998)
Cube 2: Hypercube (2003)
Cube Zero (2005)
Daddy Day Care (2003)
Dangerous Curves (1989)
Down in the Delta (1998)
Drop Dead Sexy (2006)
Evolution (2001)
Excess Baggage (1997)
These Final Hours (2013)
Flawless (1999)
) The Fourth War (1990)
Frailty (2001)
Freedom Writers (2007)
The Future (2011)
Ghoulies 3: Ghoulies Go to College (1991)
Green Street Hooligans Underground (2005)
Grizzly Man (2005)
Hamlet (1990)
Hercules in New York (1970)
Highway (2012)
Horsemen (2009)
Hot Rod (2007)
Hustle & Flow (2005)
I Spy (2002)
Invaders from Mars (1986)
Invasion U.S.A. (1985)
Ironweed (1987)
The Karate Kid (1984)
The Karate Kid: Part II (1986)
The Karate Kid III (1989)
Kill the Irishman (2011)
Liz & Dick (2012)
Look Who's Talking (1989)
Look Who's Talking Now (1993)
Look Who's Talking Too (1990)
Love & Death (1975)
Love Story (1970)
Missing in Action II: The Beginning (1985)
Mona Lisa Smile (2003)
Murphy's Law (1986)
My Boss's Daughter (2003)
The Next Karate Kid (1994)
Night of the Living Dead 3D (2006)
Night of the Living Dead: Resurrection (2012)
Ninja III: The Domination (1984)
P.O.W. The Escape (1986)
P2 (2007)
Paper Heart (2009)
The Parent Trap (1961)
The Parent Trap (1998)
The Perfect Weapon (1991)
The Phantom of the Opera (2004)
Platoon Leader (1988)
The Pom Pom Girls (1976)
The Presidio (1988)
Pretty Bird (2008)
Primitive (2011)
Punch Drunk Love (2002)
The Queen (2006)
Requiem for a Dream (2000)
Reservoir Dogs (1992)
Revenge of the Ninja (1983)
Revolutionary Road (2008)
Richard the Lionheart (2013)
Saturday Night Fever (1977)
Secretary (2002)
Shirley Valentine (1989)
Show of Force (1990)
Six Degrees of Separation (1993)
Sliding Doors (1998)
Songcatcher (2000)
Spaceballs (1987)
Step into Liquid (2003)
Street Smart (1987)
Subspecies (1991)
Subspecies 2 (1993)
Subspecies 3 (1994)
Subspecies 4 (1998)
Subspecies 5 (2017)
Sunshine Cleaning (2008)
Thelma & Louise (1991)
Total Recall (1990)
Two Family House (2000)
Uncommon Valor (1983)
War (2007)
Witless Protection (2008)
Words and Pictures (2013)
The Wraith (1987)
Zodiac (2007)
January 2
Cruel and Unusual (2017)
January 3
The Game Changer (2017)
January 5
The Devil's Double (2011)
January 6
Julian Schnabel: A Private Portrait (2017)
January 7
Yakuza Apocalypse (2015)
January 8
Frank (2014)
January 13
XXX: The Return of Xander Cage (2016) (1/)
January 15
12 O'Clock Boys (2013)
Advanced Style (2014)
Afterimage (2016)
The Alchemist Cookbook (2016)
Are We Done Yet? (2007)
Are We There Yet? (2005)
Bending Steel (2013)
The Boy in the Striped Pajamas (2008)
Coherence (2013)
The Diving Bell and the Butterfly (2007)
Dogs on the Inside (2014)
Meek's Cutoff (2010)
Polina (2016)
Polytechnique (2009)
Sex Guaranteed (2017)
Soul on a String (2016)
We Need to Talk About Kevin
Wendy & Lucy (2008)
January 18
Barista (2015)
January 19
My Best Friend (2016)
January 21
School Life (2017)
January 22
Ingrid Goes West (2017)
Espionage Tonight (2017)
January 24
Detroit (2018)
January 25
Sword of Vengeance (2015)
January 27
Crash Pad (2017)
January 29
Beside Bowie (2017)
Halloween Pussy Trap Kill Kill (2017)
January 31
All Dogs Go To Heaven (1989)
All Dogs Go To Heaven 2 (1996)
Amazon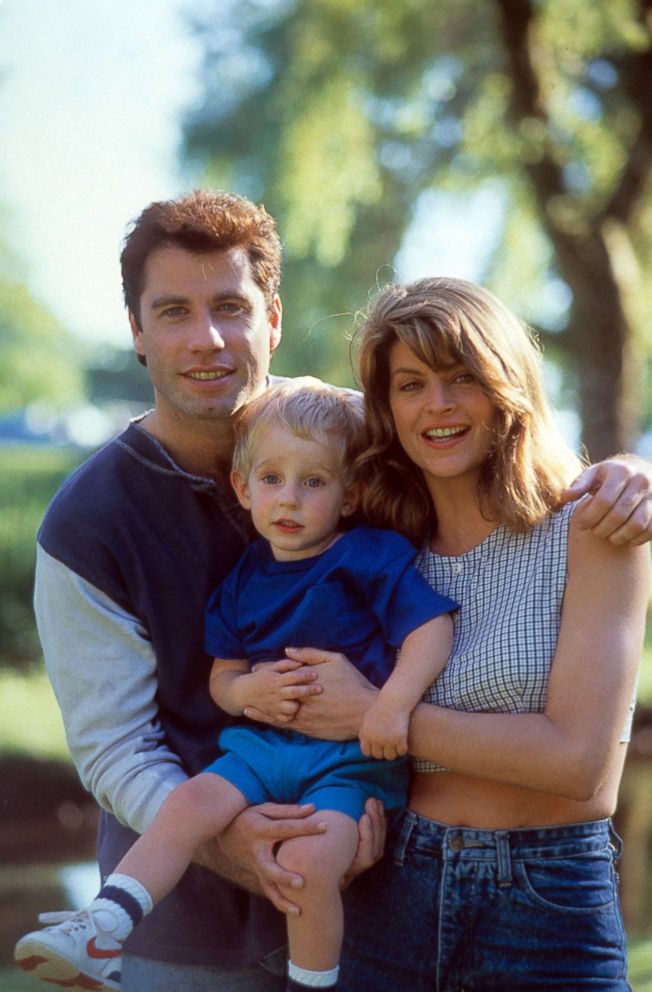 January 1
The 2018 Rose Parade Hosted by Cord & Tish
All is Lost
American Ninja
Assassination
Avenging Force
Babel
Baby Mama's Club
Black Rain
Brothers
Burning Blue
But I'm a Cheerleader
Capote
Coming Soon
Cool World
Cross Bronx
Dangerous Curves
Drop Dead Sexy
Doctor Who: Season 10
Evolution
Flawless
Freedom Writers
Hamlet
Highway
Horsemen
Hustle & Flow
Invaders from Mars
Love and Death
Love Story
Murphy's Law
Platoon Leader
Pretty Bird
Primitive
Requiem for a Dream
Reservoir Dogs
Revenge of the Ninja
Revolutionary Road
Richard the Lionheart
Show of Force
Six Degrees of Separation
Step Into Liquid
Street Smart
The Perfect Weapon
The Presidio
The Wraith
Thelma & Louise
Uncommon Valor
Zodiac
January 5
The Devil's Double
January 6
Grimm: Season 6
January 7
A Ghost Story
January 9
Prime Suspect: Tennison: Season 1
January 12
Philip K. Dick's Electric Dreams: Season 1
January 16
My Mother & Other Strangers
January 17
The Midwife
January 19
Just Add Magic: Season 2
January 30
Grantchester: Season 3
Remember Me
January 31
xXx: The Return of Xander Cage