— -- Nick Cannon knows that when it comes to dating, he may not be the easiest of suitors.
"I'm an emotional person. I'm going to always go through it," he told ABC News of his dating life. "I have no problem being that way."
The "Chi-Raq" actor is in the midst of a divorce from Mariah Carey, who is now engaged to Australian billionaire James Packer. The two split in August 2014.
Cannon, 35, is less hesitant about jumping back into the dating game, though he's not looking for anything serious.
"I yearn for it the way everybody else does," he said of love. "I'm super, super emo so if anyone wants to deal with an emotional unstable artist, I'm here."
Cannon and Carey, 46, who were married for six years, still co-parent their two children together -- 5-year-old twins Monroe and Moroccan. Still, the actor, who calls himself a "big kid," wants to have more.
"I'm not against it. I talk about that all the time. I love children. Everybody knows that," he said. "Whether it's having more of my own, or adopting, whatever, I love that process. Kids kind of bring that vibrant side [out] of me so whenever I can be a part of that process I'm with it."
For Cannon, fatherhood is "what I was put on this Earth to do."
"We're here to be fruitful and multiply," he continued. "That's what our beings are made for, so we can raise our offspring up so they can have offspring, and [have] generations after generations."
The actor has been reflecting a lot on his family lately as he's still mourning the loss of his grandfather, James Cannon Sr. The "Wild N Out" creator told ABC News that his grandfather died last month after battling an undisclosed illness.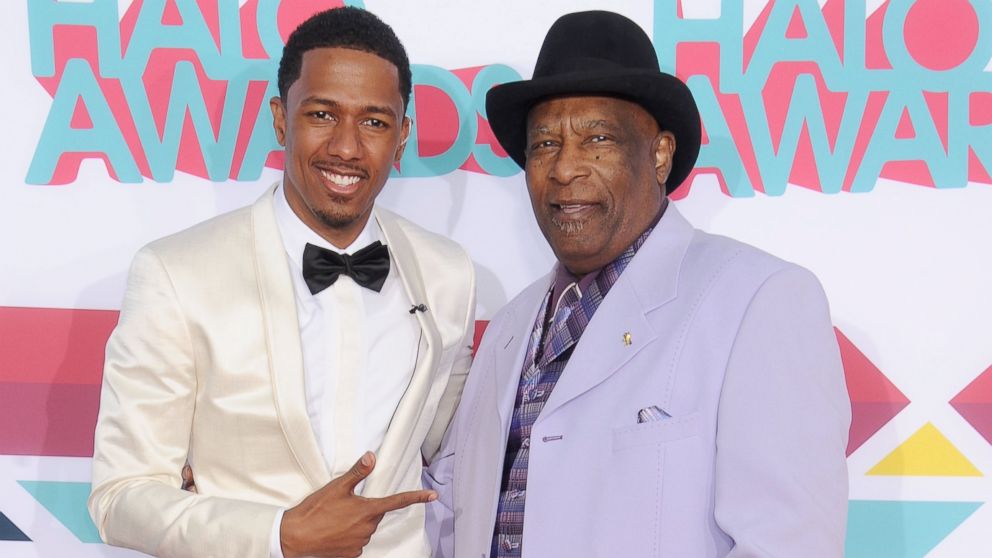 Cannon said he was "at peace" when his grandfather died.
"Everybody was strong," he added. "It's obviously something that no one wants to see coming, and wants to deal with, but I don't think it could've been done in a better fashion.
"We had the opportunity -- I call it the fortunate opportunity -- to know that this was coming," Cannon explained. "We had a lot of interesting conversations that a lot of people don't get the opportunity to [have] with someone who knows they're about to make that transition."
The two had a very special connection since Cannon Sr. raised the actor because his "parents were teenagers" when he was born, the rapper told ABC News.
"He would've been 80 in December. He lived a great life," he concluded.
Cannon had his own brush with mortality when he was hospitalized for kidney failure in 2012. He told "Good Morning America" that year that he was eventually diagnosed with "a rare form of lupus."
The actor shared how he's handling his new lifestyle post-diagnosis.
"It's good," he revealed. "It's probably better now than it's ever really been just because I have to pay attention to it."
Cannon added that he's drinking "two gallons of water a day" and "taking all my proper vitamins" to maintain a clean bill of health. He also "cut out all processed foods and even certain natural foods" because of his diagnosis.
His focus on health is one of the reasons he's lending his voice to the NexGard Hero Tails series, which benefits Canine Companions for Independence. It's an organization that pairs service animals to those with disabilities.
Still, Cannon, who describes himself as "a very spiritual person," said he's not afraid to die.
"My outlook is like, these are just shells. These are uniforms. These are containers and at some point all of our containers will be opened and your spirit will be free to flow throughout the universe. I believe to be absent from the body is to be present with the most high," he said.
"I truly believe when you put your mind to something, you can actually achieve it. And that's anything with your well-being and even how you approach life or lack thereof," Cannon continued. "When you can put your trust in something, your all in something, it's always going to make the situation better. It's faith. The opposite of fear is faith."