— -- A woman in Australia who gave Prince Harry a kiss in 2015 waited in pouring rain to meet the royal once more.
Daphne Dunne waited in her wheelchair under an umbrella at Sydney Harbour, where Harry launched the 500-day countdown to the 2018 Invictus Games, to be held in Sydney.
Harry, 32, appeared to immediately recognize Dunne and embraced her.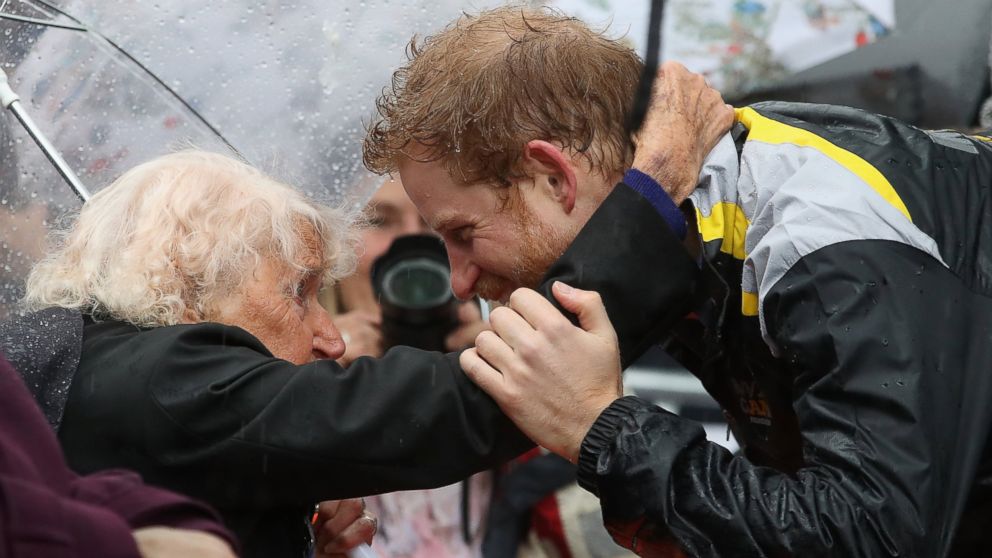 Dunne memorably gave Harry a kiss on the cheek when the two first met in May 2015 near the Sydney Opera House. Dunne was among the Australian locals Harry met after serving a month-long secondment with the Australian Army.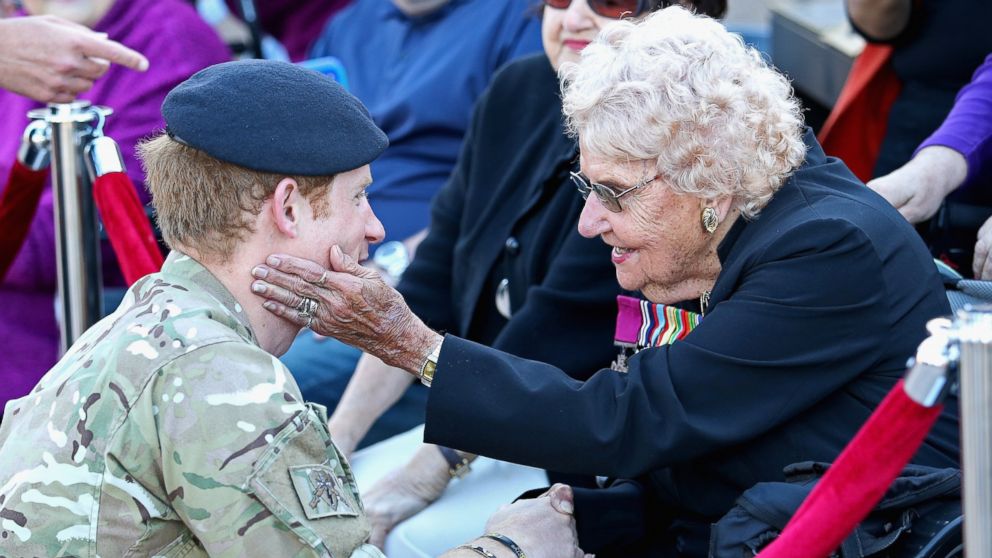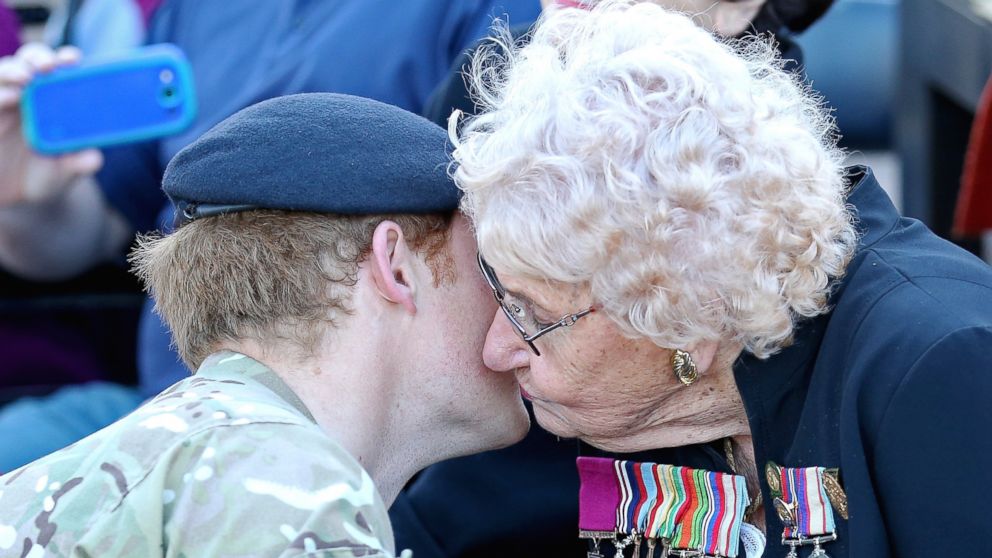 Harry founded the Invictus Games in 2014 to raise awareness for wounded service members.
The Paralympic-style sporting event is an annual opportunity for injured military personnel to compete internationally against other soldiers, including some they fought with side-by-side on the battlefield.
Harry opened his remarks in Sydney by discussing Saturday's terror attack in London that killed eight people and injured dozens.
"Can I start by also sending my thoughts to those affected by Saturday's attack in London Bridge," Harry said. "Australians form an important and vibrant part of the fabric of life in London and we are reminded of that in good times and bad. Our hearts go out to the victims, their friends and families."
Harry also noted the role wounded warriors played in helping the survivors of an attack at an Ariana Grande concert in Manchester, England, last month.
"The Invictus Games shows us that it is possible to overcome adversity, and that the impossible is possible, if you have the will," Harry said. "This spirit, championed by the games, extends far beyond the competition; when a bomb left a number of people with life-changing injuries in Manchester last month, wounded veterans, including Invictus team members, immediately offered themselves up to provide advice and support to the victims through their recovery process."
He continued, "The commitment to serve is ingrained in every member of the Armed Forces and is the embodiment of the Invictus spirit."