— -- Prince William has revealed how he felt walking behind his mother's casket in a new BBC documentary to mark the 20th anniversary of Princess Diana's death.
"It was one of the hardest things I've ever done, that walk," William, 35, said in "Diana, 7 Days," which airs on Aug. 27. "It felt she was almost walking along beside us to get us through it."
William's brother, Prince Harry, recalled being consoled by members of the public and being struck by the fact that they, too, were grieving for his mother in their own way.
"I remember people's hands were wet because of the tears they had just wiped away," Harry, 32, shared.
William and Harry were just 15 and 12, respectively, when their mother died at the age of 36 in a Paris car crash on Aug. 31, 1997.
William, now a father of two young children, and Harry walked behind their mother's coffin as the procession made its way through the streets of London on Sept. 6, 1997. They were accompanied in the procession by their father, Prince Charles, and their grandfather, Prince Philip, in addition to Lord Charles Spencer, Diana's brother.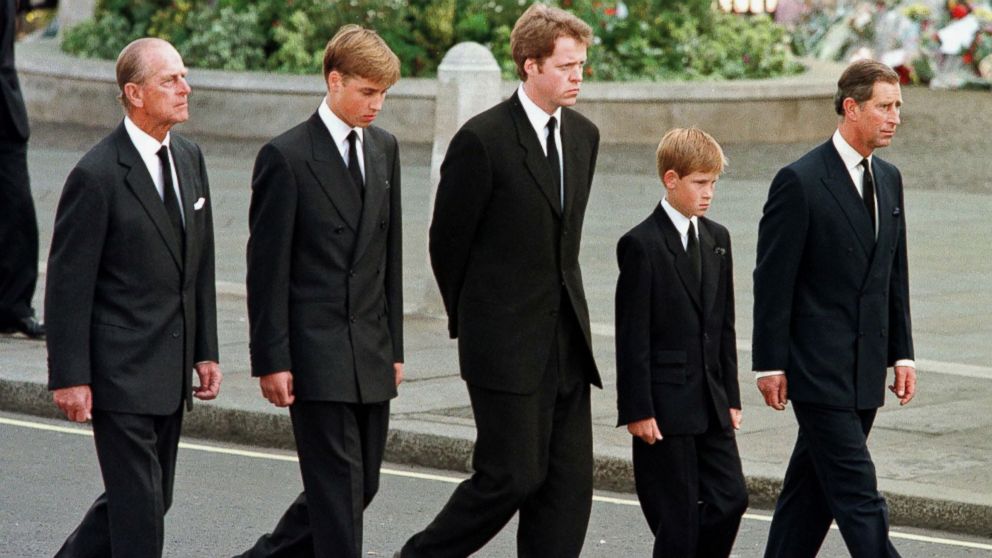 At one point during the procession, Spencer could be seen patting Harry on the back, appearing to give him emotional support.
"My mother had just died and I had to walk a long way behind her coffin surrounded by thousands of people watching me while millions more did on television," Harry told Newsweek magazine in an interview published in July. "I don't think any child should be asked to do that under any circumstances. I don't think it would happen today."
"Diana, 7 Days," which airs four days before the 20th anniversary of Diana's death, includes tributes from many people who have rarely opened up since Diana's death, including her brother, Spencer, and sister, Lady Sarah McCorquodale.
Lady McCorquodale talked about the lasting impact of Diana's death, saying, "My sister's dying has provoked this national, international reaction."
William and Harry have organized several tributes to their mother this year, including a special sunken garden at Kensington Palace and a fashion exhibit that chronicles Diana's life and includes some of her most iconic dresses.
William and Harry have also spent the last year campaigning for mental health awareness through their charity, the Heads Together Foundation. They shared for the first time publicly their own struggles as a result of their mother's death.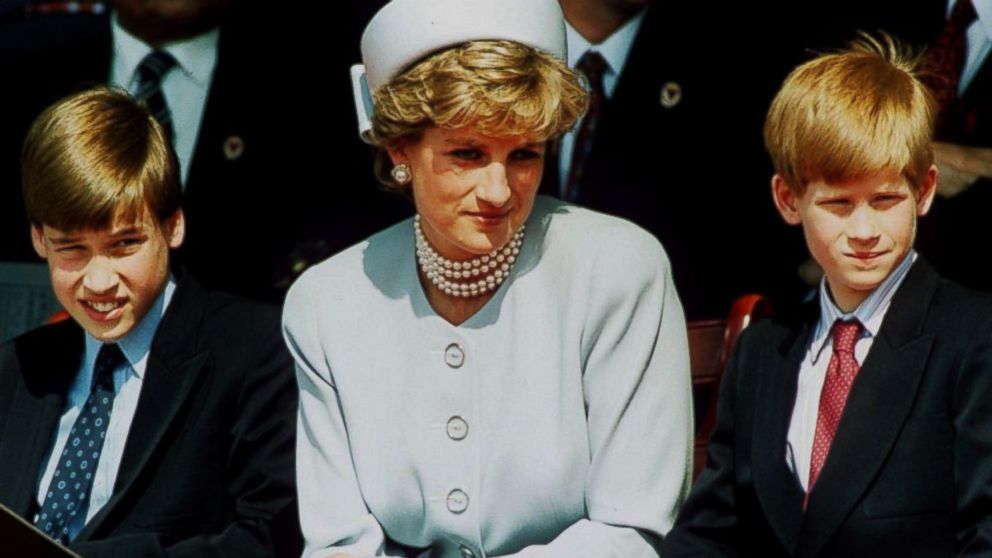 Harry told the U.K.'s The Telegraph in April he "shut down all [his] emotions" for almost two decades due to the grief over Diana's death.
He also described feeling completely overwhelmed having to live his life so publicly.
"I have probably been very close to a complete breakdown on numerous occasions when all sorts of grief and sort of lies and misconceptions and everything are coming to you from every angle," said Harry, who credited William with encouraging him to seek mental health support to help him deal with his anger and pain.
William, who has generally been more guarded in sharing his emotions, has taken over as royal patron of his mother's charity, Child Bereavement UK, which seeks to help families struggling with the loss of a family member.
It is unclear how William and Harry will spend the 20th anniversary of Diana's death.
In July, on what would have been Diana's 56th birthday, William and Harry joined family members at a re-dedication service at their mother's grave at Althorp House on the Spencer estate in Northamptonshire.
William also recently reflected on how he hopes to keep his mother's memory alive for his two children, 4-year-old Prince George and 2-year-old Princess Charlotte, with his wife, Princess Kate.
"I think constantly talking about Granny Diana, so we've got more photos up around the house now of her and we talk about her a bit and stuff," William said in a documentary that aired last month. "And it's hard because obviously Catherine didn't know her, so she cannot really provide that level of detail."
He continued. "So I do regularly, putting George or Charlotte to bed, talk about her and just try and remind them that there are two grandmothers, there were two grandmothers in in their lives, and so it's important that they know who she was and that she existed."