— -- Prince William and Princess Kate and their children, Prince George and Princess Charlotte, arrived today in Victoria, British Columbia, Canada, for the start of an eight-day royal tour of Canada, their first royal tour as a family of four.
William and Kate, who was dressed in a Jenny Packham dress, were greeted by Canadian Prime Minister Justin Trudeau his wife Sophie Gregoire Trudeau, after arriving on a Royal Canadian Air Force jet around 3:30 p.m. local time from the U.K.
The trip marks the first royal tour for Princess Charlotte and the second for 3-year-old Prince George, who traveled to Australia and New Zealand with his parents when he was 9 months old.
George seemed a little shy and overwhelmed at first but waved after a little encouragement from his father. The Prime Minister bent down to chat with the 3-year-old toddler who will one day be his future king.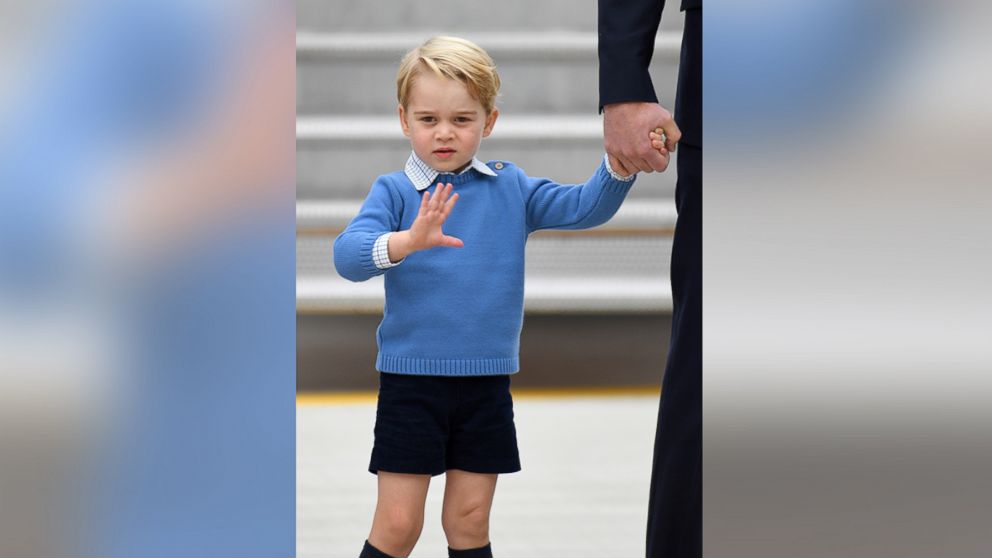 George showed he is slowly learning the Royal ropes. But the little prince couldn't tear his eyes away from the helicopters and airplanes landing behind him.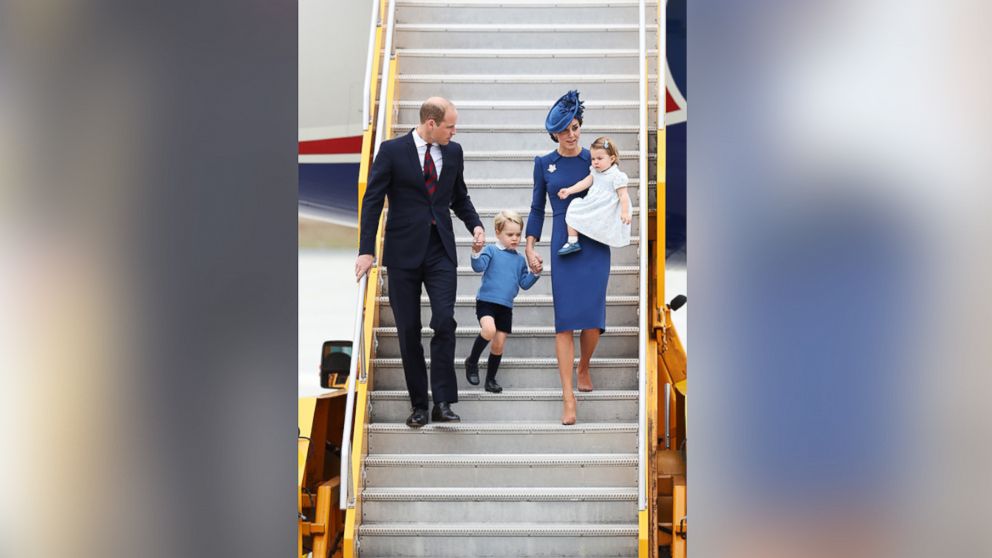 Canada was also the site of the first foreign royal tour for William and his younger brother, Prince Harry, when they were ages 9 and 7, respectively, traveling with their parents, Prince Charles and the late Princess Diana in 1991.
Kate later shared that George and Charlotte were "super excited " about being able to sleep on an airplane.
While Kate and William are slowly introducing George to his public life ahead, all eyes were on Princess Charlotte. The 16-month-old who has only been seen a handful of times in public, was making her first Royal Tour debut.
The fourth in line, cradled in her mother's arms, seemed to get a little encouragement from big brother George who periodically reached over to check on his little sister while clutching Kate's hand.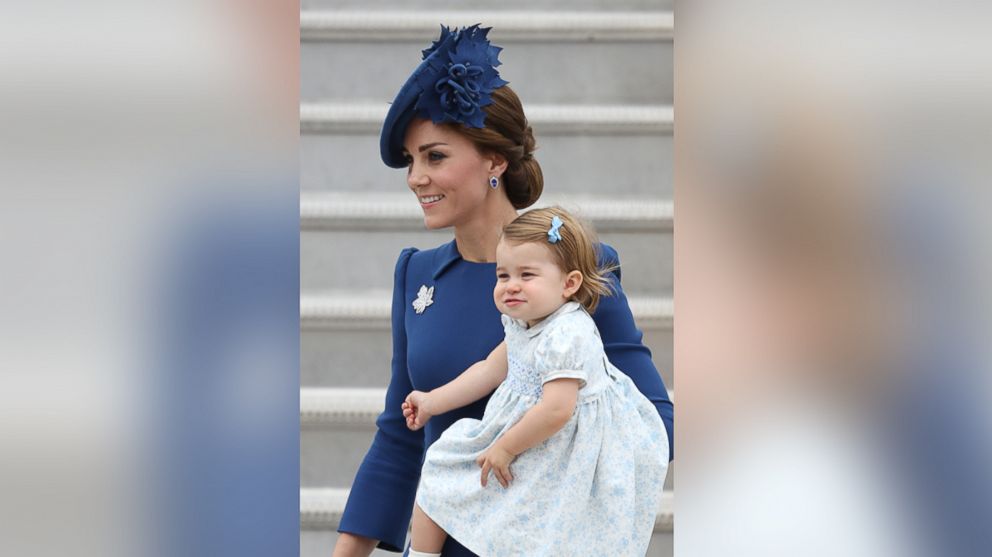 The day wouldn't be complete without a Royal Walkabout. William and Kate made their way to downtown Victoria, delighting thousands of fans lining the streets to greet the Royal couple.
"Catherine and I are delighted to be back in Canada," Prince William told the crowd. "When we were here last time, we had been married only three months."
"The warm welcome that you gave us at that important moment in our lives meant a lot to us – and we have never forgotten it. That is why we are so pleased that George and Charlotte can be with us in Canada this time round, beginning their own lifetime of friendship with this wonderful country."
The Cambridges will be staying at Government House. William later joked he hoped their kids weren't "tearing up " the grand residence.