— -- Prince William and Prince Harry celebrated 20 young people who best embody the ideals of their mother, the late Princess Diana, at an event today at St. James's Palace.
The winners of the inaugural Legacy Award from the Diana Award charity were recognized for their contributions and acts of goodwill. The winners were described as exemplifying the Princess of Wales' commitment to kindness, compassion and service.
"This summer marks 20 years since our mother died," Prince William said today. "She achieved so much in her life. From helping to shatter the stigma around AIDS, to fighting to ban landmines and supporting the homeless -- she touched the lives of millions."
William, 34, noted the young age at which Diana died in a Paris car crash in 1997, saying, "The truth is, though, that she was taken at only 36, just slightly older than I am today."
Harry, 32, noted that Diana did some of her greatest humanitarian work out of the spotlight.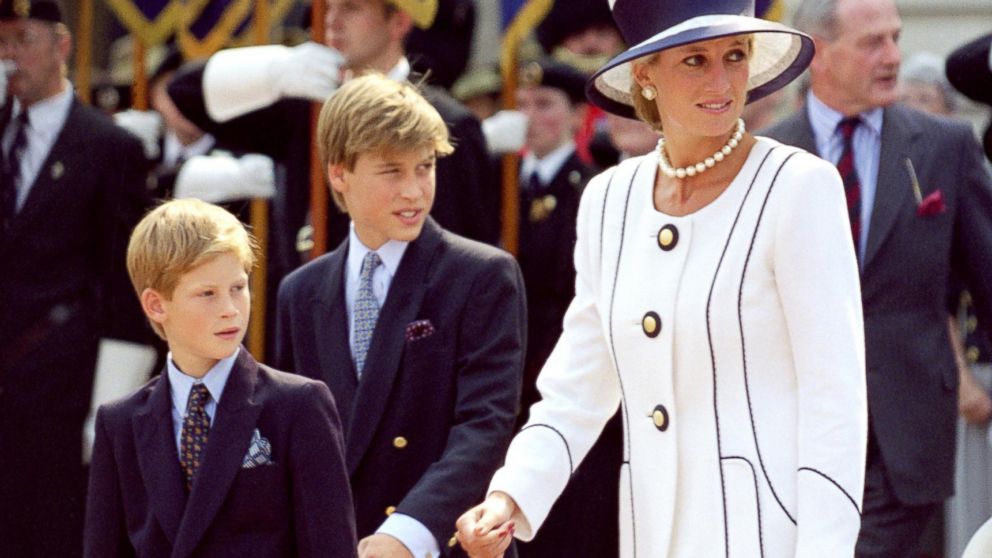 "One of the things our mother taught William and I was the value of doing good when no one is watching," he said. "She visited hospitals late at night to comfort patients; she spent hours writing letters to privately support the work of others; she achieved a lot by shining a spotlight, but she worked just as hard when the cameras were gone."
William and Harry are patrons of countless charities that carry on their mother's legacy. They also created The Royal Foundation of The Duke and Duchess of Cambridge and Prince Harry, which reflects their charitable interests along with William's wife, Princess Kate.
"Of course, we can never know what our mother would have gone on to do, but in one sense Harry and I feel that our mother lives on in the countless acts of compassion and bravery that she inspires in others," William said.
The 20 Diana Legacy Award winners were selected by an independent judging panel after nominations were submitted.
Prince Harry said the award recognizes the "quiet selflessness" of the recipients, adding, "They acted for the good of others, not for themselves."
Jaylen Arnold, a 16-year-old winner from Lakeland, Florida, suffers from Tourette syndrome and was bullied as a child. He created Jaylen's Challenge as a resource for other kids who are bullied and has taken his anti-bullying message of hope around the U.S.
Julia Samuel, a friend of Princess Diana and patron of Child Bereavement U.K., was on the award selection committee.
"I was humbled by reading the extraordinary achievements of every young person who was nominated for this award," Samuel said in a statement. "The [20] Legacy Award winners are truly inspirational -- often coming from extremely difficult circumstances. It left me feeling profoundly hopeful for our future knowing these young people will be part of that future and our future leaders."
The Diana Award charity encourages young people to follow the example of Princess Diana, fostering, inspiring and developing positive change through social action.
"Our mother once said that if we all play our part in making our children feel valued, the result will be tremendous," Harry said at today's ceremony. "This result was tremendous."
Kensington Palace has announced a number of events this year to commemorate Diana's life and the 20th anniversary of her death. A statue was commissioned for the grounds of Kensington Palace to honor Diana as well as a "White Garden" in the palace's sunken garden that features Diana's favorite flowers.
An exhibition chronicling Diana's evolving style during her life opened at Kensington Palace in February. The exhibition, titled "Diana: Her Fashion Story," offers a unique look at Diana's style and features some of her most stunning outfits.
Harry told ABC News' Robin Roberts before the Invictus Games last year that he and William intend to keep his mother's legacy alive.
"We will do everything we can to make sure that she's never forgotten and carry on all the special gifts, as such, that she had and that she portrayed while she was alive," Harry said in the March 2016 interview.