Princes William, Harry Mark 19th Anniversary of Princess Diana's Death Privately
Princess Diana died in a car crash in Paris in 1997.
— -- Today marks 19 years since Princess Diana tragically died at the age of 36 in the Pont de l'Alma tunnel in Paris.
Diana, known as the people's princess, was not afraid to tackle difficult issues, breaking down barriers as she traveled the world, attempting to end the stigma of HIV/AIDS and drawing attention to humanitarian issues for those who were voiceless. Her kind heart and common touch changed millions of lives around the world, forever changing the face of the monarchy.
The U.K. and the rest of the world loved her for it, and there was an outpouring of grief over her untimely death. Nearly two decades later, well-wishers remembered her today by laying cards, flowers and messages of love at the gates of Kensington Palace, just as they did on that fateful day in 1997.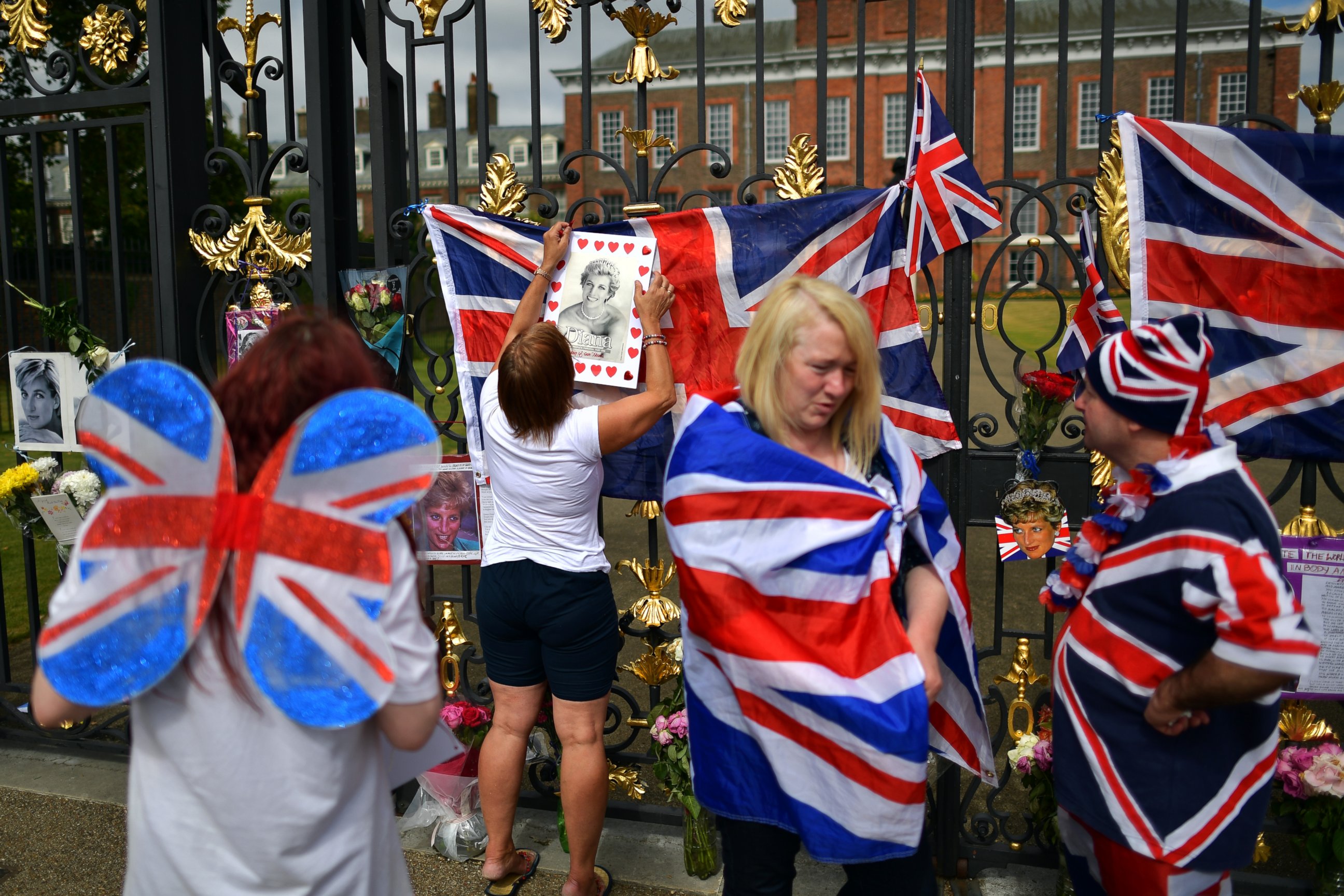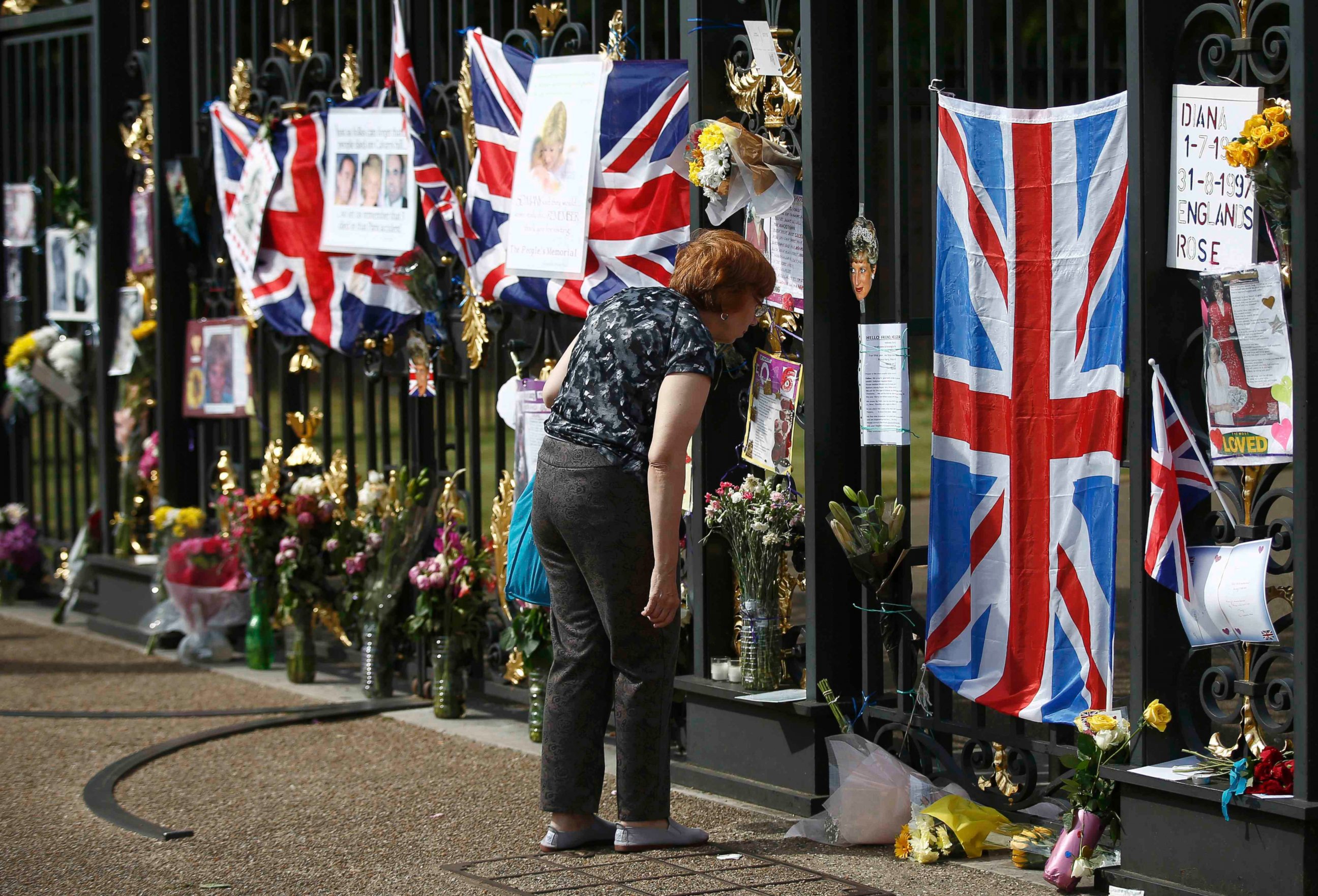 Diana's two sons, Princes William and Harry, today remembered their mother privately.
William, 34, and Harry, 31, are carrying on their mother's charitable legacy, making sure the world never forgets her work. William has taken over her role at the homeless charity Centrepoint and is the president of the Royal Marsden Hospital. Harry is a patron of her anti-land-mine charity, the Halo Trust.
Both princes are also supporting the Diana Award, an anti-bullying charity set up in their mother's name.
Harry spoke movingly about his mother to ABC News' Robin Roberts earlier this year.
"We will do everything we can to make sure that she's never forgotten and carry on all the special gifts, as such, that she had and that she portrayed while she was alive," he said.
Like their mother, who changed the world in many ways, Harry and William are harnessing their power to draw attention to their charitable work.
"I hope that a lot of my mother's talents are shown in a lot of the work that I do," Harry told Roberts.
Harry co-founded the charity Sentebale (Forget Me Not) in honor of Diana to aid vulnerable children in Lesotho, many of whom are struggling with AIDS. Diana famously helped change the perception of HIV/AIDS in her lifetime.
"I hope she's looking down, you know, with tears in her eyes, being incredibly proud of what we've established," Harry said of his mother. "I'm sure she's longing for me to have kids so she can be a grandmother again.
"I hope that everything we do privately and officially, that it makes her proud," he added. "I think losing your mother at such a young age does end up shaping your life massively. Of course it does, and now I find myself trying to be there and give advice to other people who are in similar positions."
William and Harry recently opened up about how difficult it was after their mother's death, in hopes of helping other children who are dealing with grief.
William sympathized with a 14-year-old boy last week who lost his mother, telling the boy, "I know how you feel. I miss my mother every day. It's OK to feel sad."
At a Kensington Palace barbecue Harry hosted last month in support of Heads Together, a mental health charity he co-founded with William and Princess Kate, Harry lamented not opening up about his mother's death sooner. "I really regret not ever talking about it," he said. "It's OK to suffer, as long as you talk about it."
William and Harry were just children when Diana died, and William now has children of his own: 1-year-old Princess Charlotte Elizabeth Diana, named after his mother, and 2-year-old Prince George. William is raising his two children much the same way Diana raised him and Harry, by giving them as normal of a life as possible in the glare of the royal spotlight.