— -- Princess Kate will spend her 35th birthday today privately at her home in Norfolk, Anmer Hall, with Prince William and their children, Prince George and Princess Charlotte.
William and Kate joined Prince Philip and Queen Elizabeth II, making her first public appearance after suffering a cold for nearly a month, at St. Mary Magdalene church on Sunday. Michael and Carole Middleton, James Middleton and Pippa Middleton and her fiance, James Matthews, made the short walk to the church with William and Kate, who recycled her green, belted Sportmax coat and black pumps.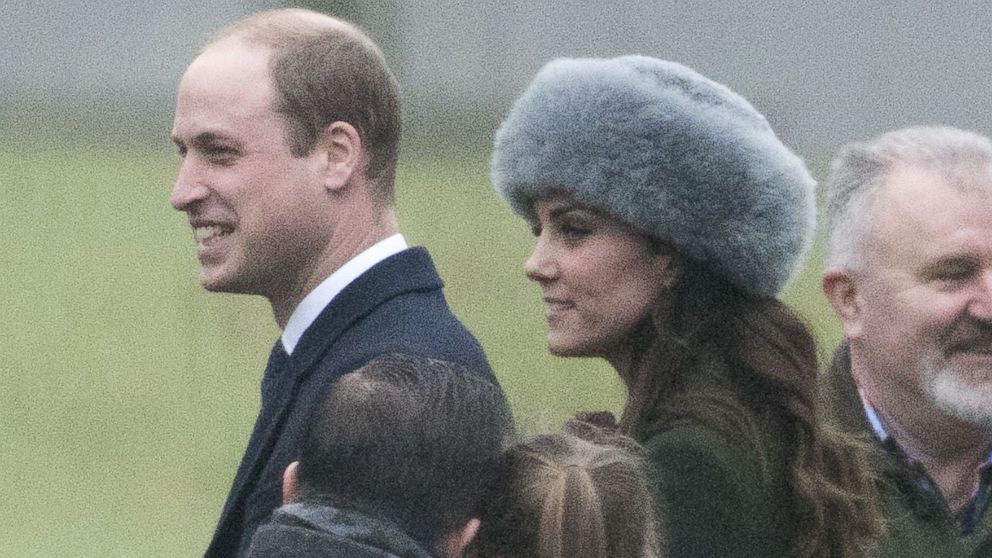 William and Kate's Anmer Hall home, which was a gift from Queen Elizabeth, is located on Her Majesty's Sandringham estate near the church.
Later this week, Kate will return to work when she visits the Anna Freud Center's early parenting unit. Kate is a patron of the Anna Freud Center, which provides pioneering mental health treatment, training and care for families and mental health professionals.
Kate and William will also attend an event at Child Bereavement UK for families struggling with the loss of a loved one. Kate has been an outspoken advocate for mental health awareness and will continue to lend her profile to programs that support vulnerable children and adults in the coming year.
The year ahead is expected to bring substantial changes for William and Kate, who are likely to give up country life and make Kensington Palace in London their full-time residence. With Prince George turning 4 in July, and with the Cambridges' royal responsibilities growing, the Cambridges have couple has been searching for a school for their eldest child.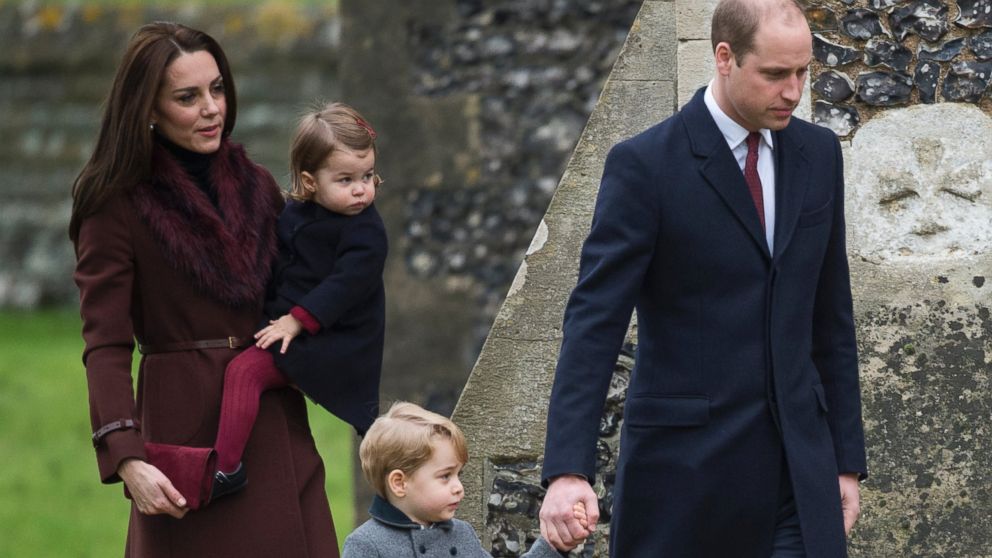 While no official announcement has been made, George, the third in line to the British throne, will likely follow his father's footsteps and take a place at Wetherby School in Notting Hill, nearby Kensington Palace.
Prince Harry also attended Wetherby before both William and Harry departed for Ludgrove and later attended Eton. It's assumed that George may follow the same path.
With Charlotte turning 2 in May, it is unclear if Charlotte will attend Westacre Montessori near Norfolk a few days a week, like George, or choose a school in London closer to the family's Kensington Palace base.
Kate also will be making decisions on whether to expand their family in the coming year. With Charlotte nearly 2, royal watchers are speculating whether Kate will add to her brood. The young mother is close to her two siblings. Pippa and James Middleton, and time will tell if she adds a baby brother or sister for George and Charlotte.
Kate will be at Pippa Middleton's side in May as she marries financier James Matthews. George and Charlotte are expected to play roles in the wedding. Middleton and Matthews are expected to tie the knot at the Middleton's family church, with a private reception following at the family's house in Bucklebury.
William and Kate, who made two overseas royal tours last year to India and Bhutan and to Canada, are also likely to go on another overseas royal tour in the late spring. George and Charlotte are not expected to join their parents abroad.
This year will also be a somber year for Kate and William as William makes final plans to commemorate the 20th anniversary of the tragic 1997 death of his mother, Princess Diana. Kate will be supporting William as Kensington Palace debuts both the installation of a white garden in Diana's honor and a new public exhibition, "Diana: Her Fashion Story."