— -- A new coloring book featuring Princess Kate has hit the bookshelves at the Kensington Palace gift shop. The $7.50 book, which includes 31 photos of Kate, capitalizes on the coloring craze sweeping not only kids but adults.
The front cover of "Colour In Kate" describes the book as, "Pretty pictures of the divine Duchess to colour and complete."
Among the images in the coloring book are highlights from Prince William and Kate's travels and various royal engagements. One illustration features Kate, 35, walking with family dog Lupo, and another shows William and Kate on their 2012 trip to Tuvalu in the Solomon Islands.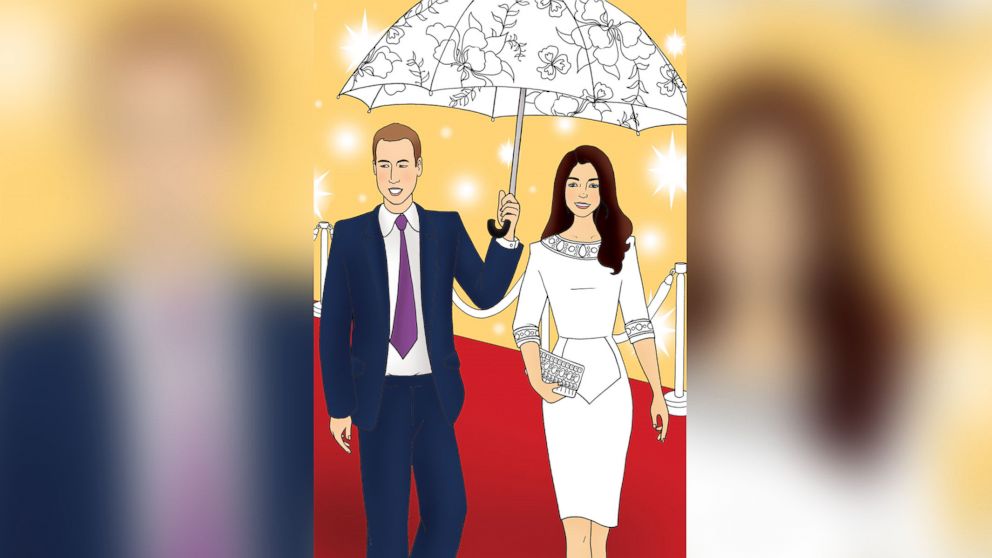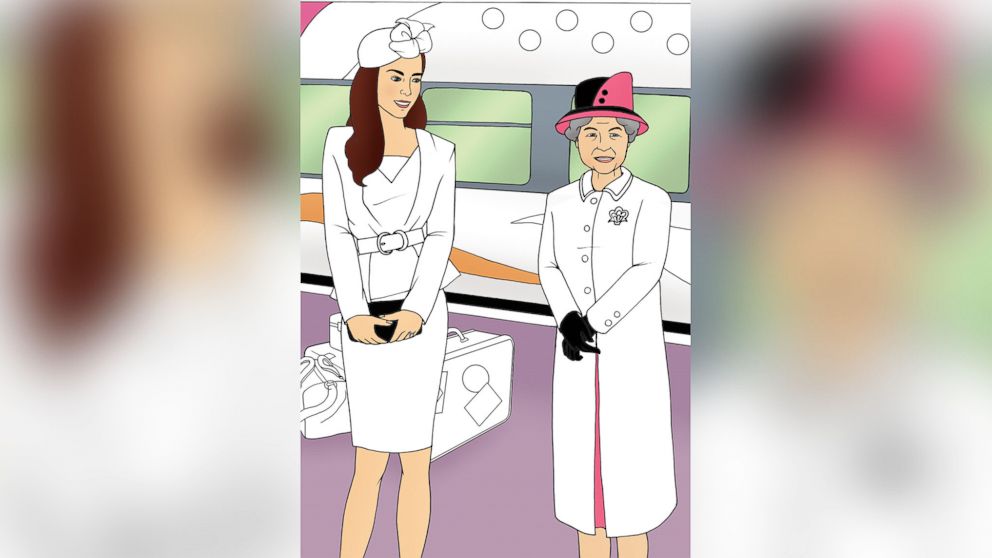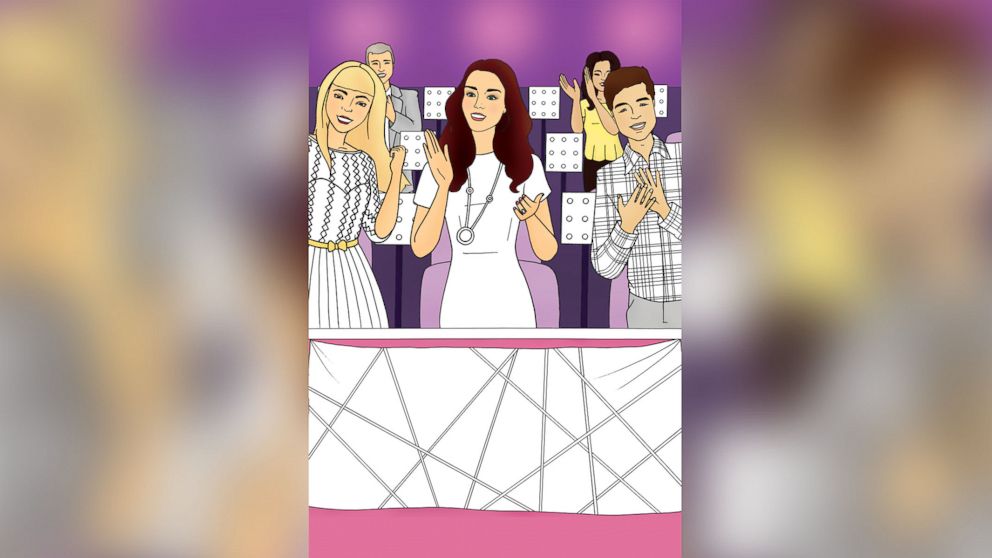 William shared last December that Kate herself often colors to unwind. William revealed the secret pastime of his wife to illustrator and author Johanna Basford at an investiture at Buckingham Palace, explaining that Kate likes to color in "Secret Garden," Basford's first coloring book that has sold more than one million copies.
Kate is an outspoken supporter of the arts and has made arts education and art therapy for struggling children one of the cornerstones of her charitable work. She received her degree in art history with honors from St. Andrews University, where she and William met and fell in love.
The new book is illustrated by Georgie Fearns. It features Kate's fashion looks in addition to her royal engagements and encourages users to, "complete these stunning scenes and add colour to Kate's wonderful wardrobe."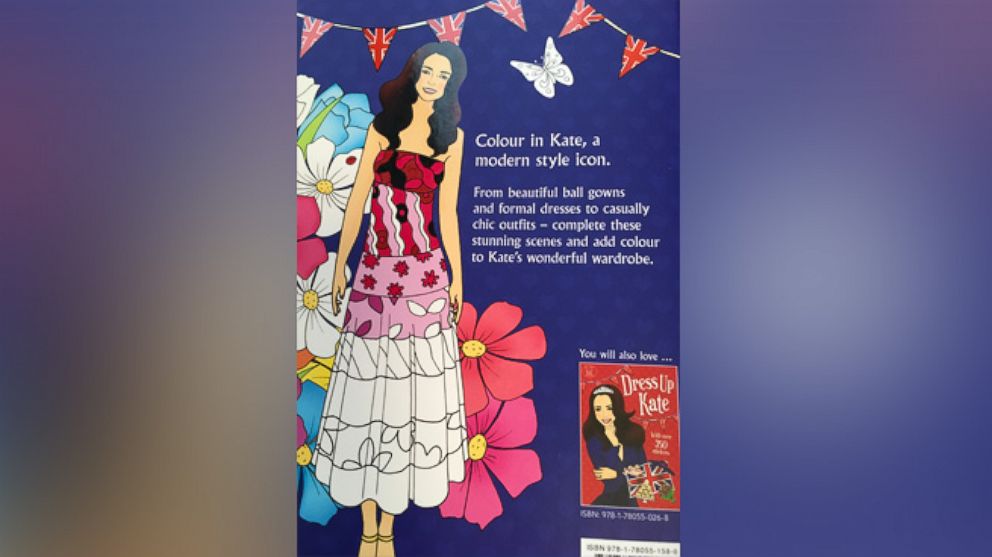 The book also has a companion sticker book called, "Dress Up Kate," that contains 50 stickers featuring the Duchess of Cambridge.
"Colour In Kate" is published by Buster Books. Proceeds from the sales of the book at the Kensington Palace gift shop will help raise funds for Historic Royal Palaces, the charity responsible for Kensington Palace.
Historic Royal Palaces also operates tours of the public part of Kensington Palace and the grounds. Later this month, the charity is launching "Diana: Her Fashion Story," a dress exhibition featuring some of Princess Diana's most iconic styles.