— -- Princess Kate revealed that her daughter, Princess Charlotte, has taken up the family's sport of riding horses at just 17 months old.
Kate told equestrian Natasha Baker at a Buckingham Palace reception Tuesday night that Charlotte is already "really enjoying her riding."
Kate emphasized that Charlotte has a passion for horses and although her mother doesn't share it, Kate said she will "do her best to champion and encourage it," Baker recalled.
Kate, 34, joined Prince William, Queen Elizabeth II and Prince Harry at the reception to celebrate British Olympic and Paralympic athletes.
Kate, dressed in a cream and poppy colored Alexander McQueen dress with crimson heels, also spoke with swimmer Ellie Simmons about Prince George, 3, and Princess Charlotte.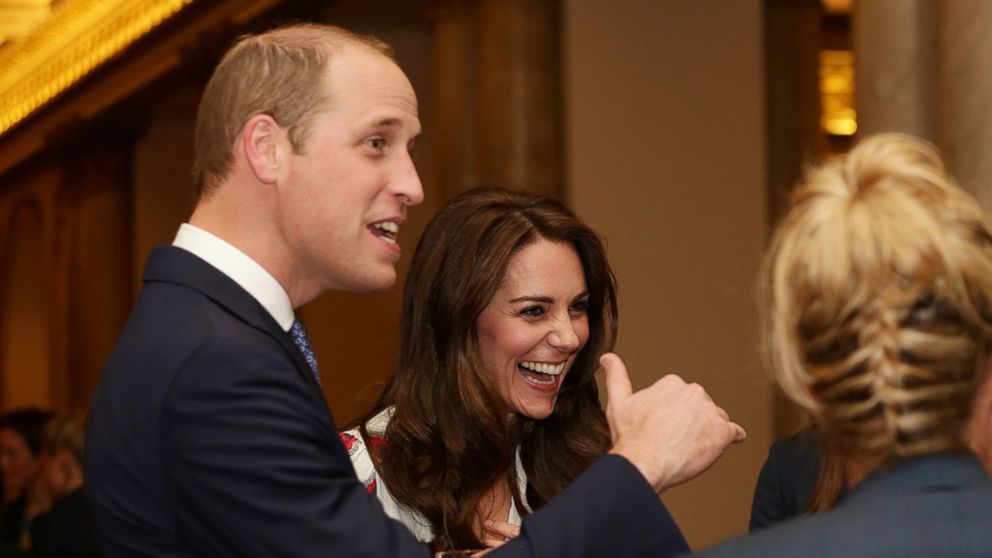 "The duchess was telling me how George likes swimming and Charlotte loves horses," Simmons said.
Charlotte's father, William, and uncle Harry play polo regularly to support their charities and were also riding horses at an early age. Queen Elizabeth is still an avid rider at age 90 and both Zara Philips and Princess Anne were Olympic equestrians.
Kate also told the athletes that George loved another sport in addition to swimming.
"George loves fencing but I think it's because of the face shields," Kate said.