Rapper and new mom Cardi B said she's loving motherhood so far, but she's a little upset that no one warned her about the difficulties of childbirth.
"I am enjoying it. It's the best. It's like, oh my gosh," she said during an interview on "Jimmy Kimmel Live" Tuesday. "I should have had you when I was a teenager. Is this what I was missing my whole life? I love you.
"I do need a rest. But oh my god. Like the happiness that my baby brought me. I could do this over and over again," she added.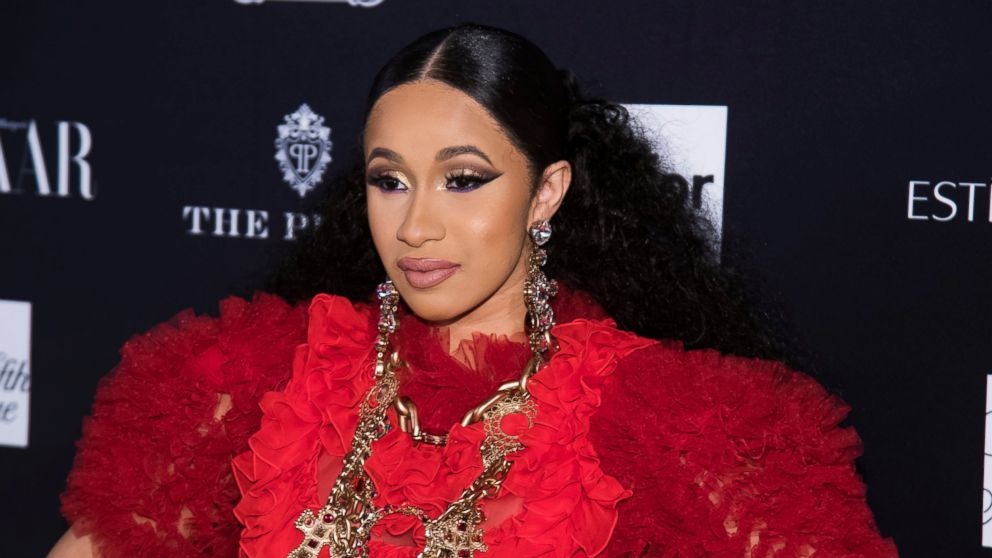 It's been about three months since Cardi B gave birth to her first child, a baby girl named Kulture Kiari Cephus, and the hip-hop star said her body is still recovering from the process.
"It was totally harder [than I expected]. She broke my vagina," the rapper said. "You know, why nobody told you about those things? Nobody told me they were going to stitch my vagina."
Cardi B admitted that she did get some warnings about the potential difficulties of giving birth, but she said nothing could prepare her for the real thing.
"People just be like, 'Oh, when you give birth it's going to hurt,' but nobody tells you that like ... your vagina ...," she said.
Kimmel's live audience erupted with laughter as the 26-year-old described her first delivery room experience.
"Nobody told you that," Kimmel asked. "I was worried about stepping on a crack and breaking my mother's back."