— -- The famous singing von Trapp family is forever immortalized in the Rodgers and Hammerstein classic, "The Sound of Music," and while Hollywood embellished some details about their lives, there was a real Maria, a real Captain von Trapp and a real troupe of singing von Trapp children.
Today, Johannes von Trapp, 76, the eldest son of Maria and Baron Georg Johannes von Trapp, owns and operates the Trapp Family Lodge near Stowe, Vermont. The family has lived on the property since 1942 when they bought a 300-acre farm in the mountains.
"My family fell in love with this view here and it was just so open and sunny," von Trapp said. "The village of Stowe, with its steeple, the church with the steeple and lovely fields around it, really reminded my family so much of Austria."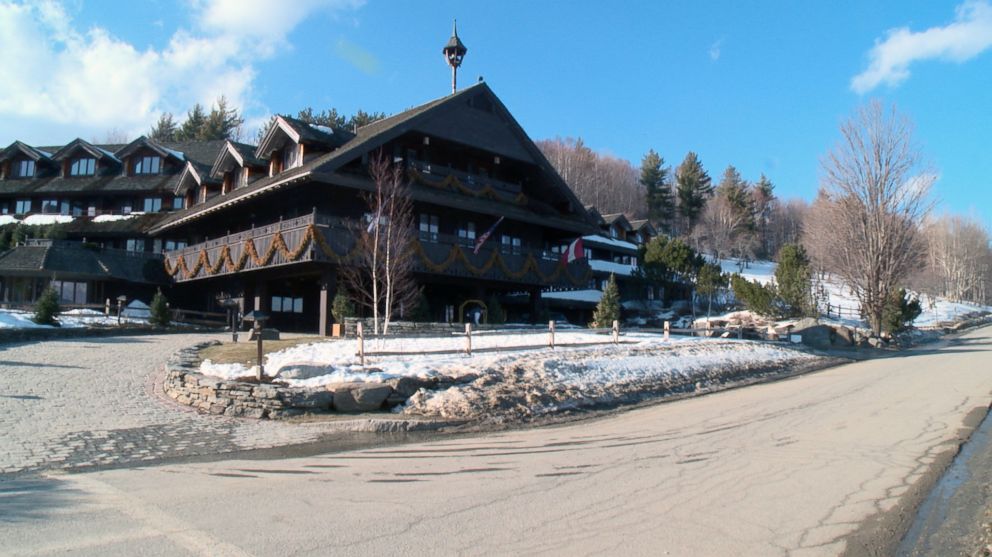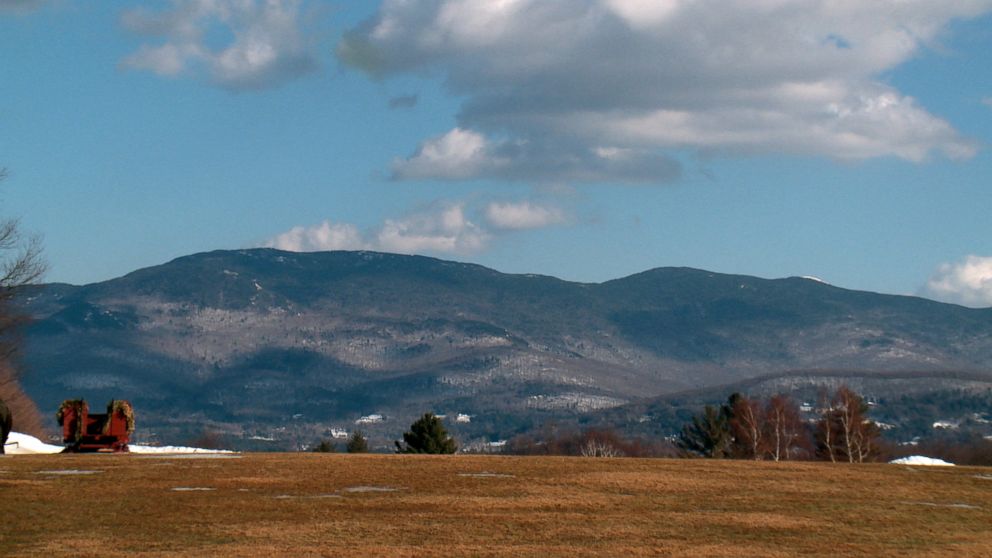 The family began farming the fields when they weren't traveling the country by bus. "My father died in 1948," von Trapp said. "My mother realized that we weren't going to support a family of 10 children by farming. So we began taking guests."
Over the years, the property has expanded to 2,500 acres. Johannes took over the family lodge in 1969, which now also includes a brewery. All the brewing equipment, he said, was shipped in from Rolake, Germany, and they produce 50,000 barrels of beer each year. They only sell their beer in Vermont, but have plans to start selling in New Hampshire and Massachusetts in late spring.
"We're recreating the kind of beer that you get in a small town in Austria or in Germany when you're driving through and you have lunch at the local inn and you have a beer with your lunch and it tastes great," Johannes said. "You don't have a headache afterward, you don't fall asleep. It's something that's basically not available in this country."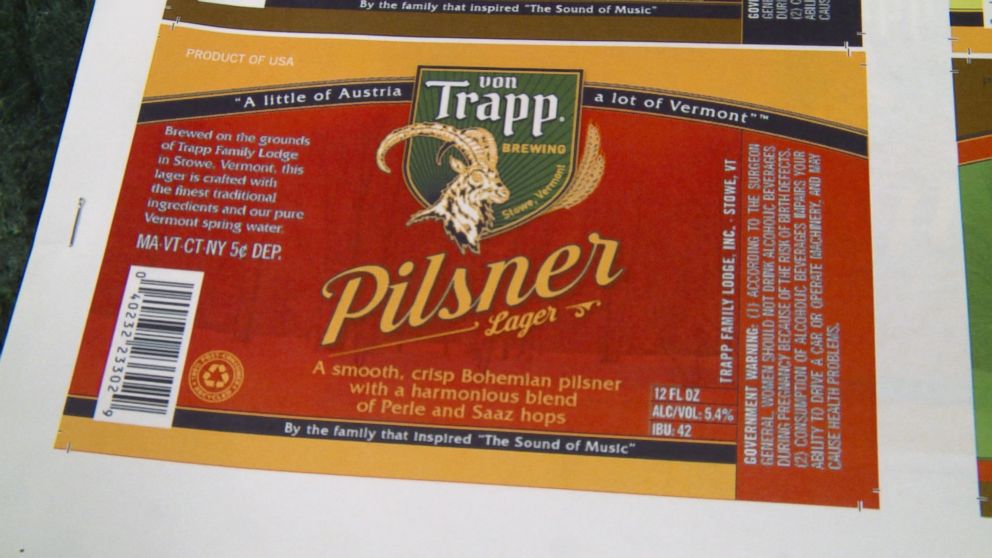 Johannes, who was born in Philadelphia, was the first von Trapp child of Maria and Georg's brood to be born in the United States. When the von Trapps came to the U.S. in 1938, Johannes said his mother, Maria, didn't speak English, but his father did, and the whole family was excited to have a fresh start here.
"In my family we didn't really spend much time talking about the past," Johannes said. "We tended to talk about the future and what are we going to do here and there, but there was relatively little talk about the old days."
Even after they bought a farm and settled in Vermont, the von Trapps continued touring the world for years, giving concerts everywhere from palaces to village monasteries.
"Our most demanding tour was New Zealand and Australia with stops in Fiji," Johannes said. "We gave over 100 performances in New Zealand in less than three months, and the same in Australia and that doesn't include all the convents and monasteries that we sang at for nothing."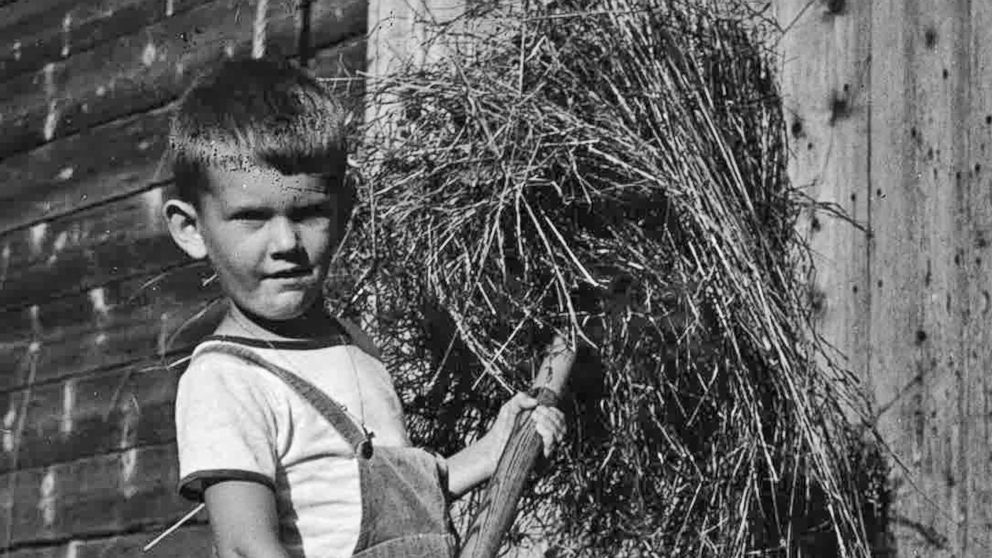 Looking back on "The Sound of Music," Johannes said he doesn't see the film as a history of his family, but acknowledges that the von Trapp story exudes universal themes about "Love of country, love of a man and a woman, love of music, faith in adversity, faith for what's going to happen in the future."
"I'm often asked why the 'Sound of Music ' was so successful, and I think if I view it as a history of my family, there's room for some criticism there," he said. "[But] it wasn't meant to be a history of my family and the film has had such a positive effect on so many people. … To be critical of something that's been such a strong, positive factor would really be childish."
In the film, Maria is shown as a head-strong woman, full of adventure, as she finds her way. The real Maria, Johannes said, was just 22 when she married Georg and was a force to be reckoned with.
"She could be very demanding, but she was also very generous," he said of his mother. "Actually everything she did was sort of larger than life. All her qualities were exaggerated. She ate very quickly. She walked very quickly. She read quickly and widely. It was sometimes kind of tough to keep up with her."
Although the original von Trapp siblings have long stopped touring, four of Maria and the Captain's great-grandchildren have kept the tradition alive. Sofia, Melanie, Amanda and August von Trapp, a quartet out of Portland, Oregon, are Werner von Trapp's grandchildren. Now all in their 20s, they have been playing together since they were kids and will release their first collection of songs, "Dancing in Gold," on April 14.
Johannes' children, Sam and Kristina, are now the third generation of Von Trapps to run the Trapp Family Lodge. They welcome visitors from all over the world. On the day that ABC News was there, tourists from Poland and Canada could be heard in the hallways singing "Sound of Music" songs, reliving favorite movie moments from their childhood.