Less than a year after having a baby, Serena Williams fell just short of winning Wimbledon.
The tennis star lost the championship Saturday in a stunning straight-sets match to Angelique Kerber.
Kerber, who was ranked No. 11, beat Williams 6-3, 6-3 in just over an hour at the women's single final at the All England Club in Wimbledon, London. Williams was vying for an eighth career Wimbledon title, after missing the Grand Slam tennis tournament last year while pregnant.
"I was really happy to get this far," a visibly emotional Williams said in a post-match interview. "For all the moms out there, I was playing for you today and I tried, but Angelique played really well."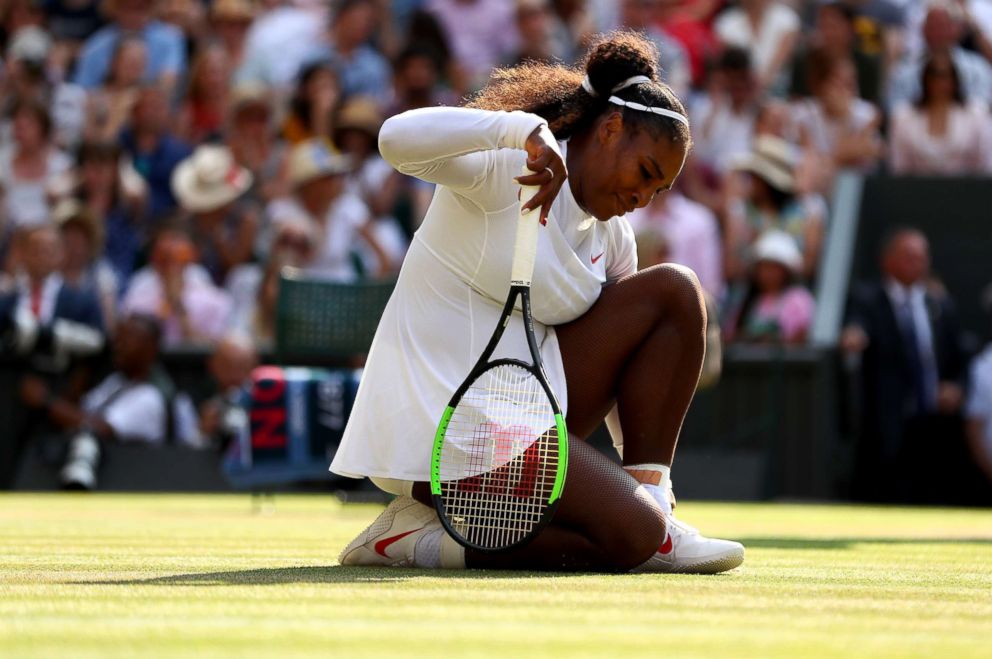 Williams struck the ball into the net during the final point, and Kerber fell on the grass court in a show of victory. The two hugged from across the net after the game.
It's Kerber's first Wimbledon title and third Grand Slam title in her tennis career.
Williams, 36, had last faced Kerber, 30, in the 2016 Wimbledon final, where she was victorious.
"You're such an inspiration for everybody," Kerber said to Williams during her post-match interview Saturday. "Congrats again for coming back."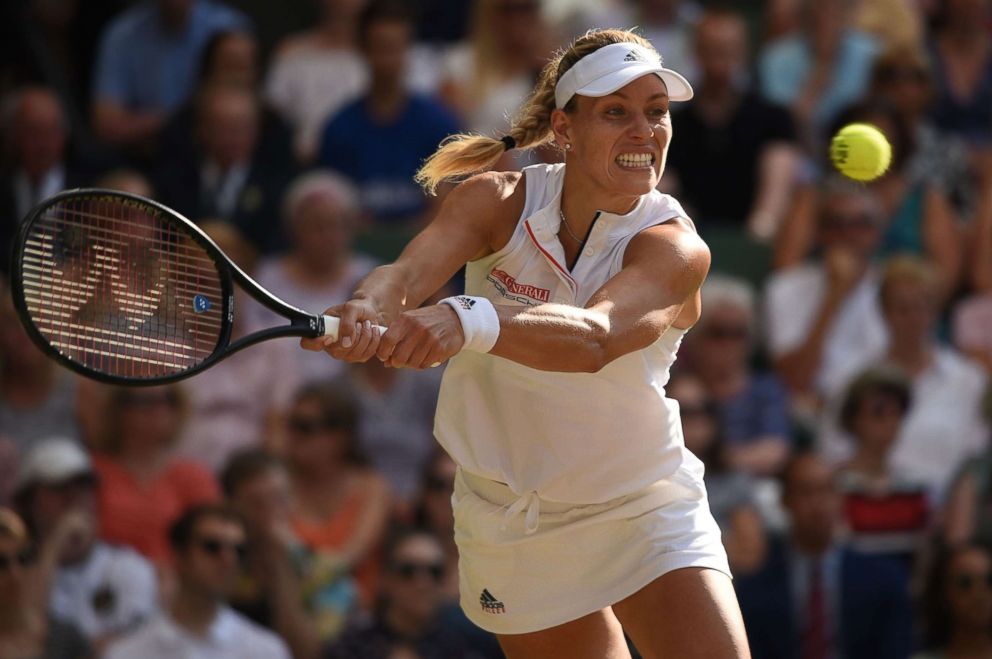 It was Williams' 10th final at the All England Club. A win would have tied her with Margaret Court's all-time record of 24 Grand Slam titles.
Williams was ranked No. 1 in the world when she took her maternity leave before welcoming a daughter in September with her then-fiance, Reddit co-founder Alexis Ohanian. The couple wed in an intimate ceremony in New Orleans three months later.
She was ranked No. 183 after returning to the pro tour in March.
"Unfortunately, in the '90s they changed the rule whereas if you were injured [and] then you come back, you lose your seeding," Williams told ABC News' "Good Morning America" during an interview last month in New York City.
"But they never took into account women that left No. 1" due to pregnancy, she added. "And left not for an injury, but to have a great life and not give up tennis, but to come back."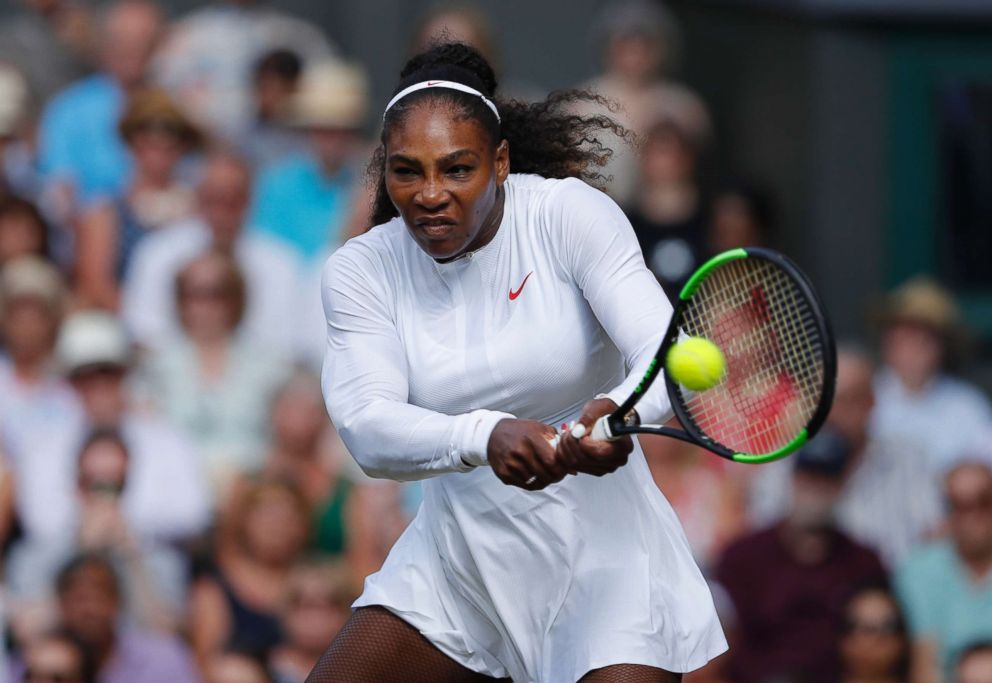 Williams played unseeded at the French Open in Paris in May, eventually pulling out of the Grand Slam tournament in the fourth round due to an injury.
She was seeded No. 25 in Wimbledon this year after the All England Club amended the rules and ranked her in the tournament, instead of following the ranking list that doesn't take into account players' going on maternity leave.
Speaking to reporters after Saturday's match, Williams again praised her opponent's game, saying Kerber played "unbelievable." She also explained that she was unsure "how I would be able to come back" after taking time off to be a new mom, and that making it to the Wimbledon final was a "great opportunity."
"It was such a long way to see light at the end of the road," Williams said.