At the New York premiere of 'Sherlock Holmes' outside of Lincoln Center's Alice Tully Hall Thursday night, stars Robert Downey Jr., Jude Law, Rachel McAdams, Mark Strong, and director Guy Ritchie played second fiddle to the A-list celebrity of the evening -- the cold.
The press line huddled together under a tented and heated red carpet, and whispered fantasies of warmer climates (Miami, Puerto Rico, LA!) filled the pre-Christmas air (16 degrees, feels like 6!) with holiday spirit.
Despite the frigid temperatures, it didn't take much detective work to get to the bottom of the much-buzzed-about alleged Holmes-Watson love story between Robert Downey Jr. (who plays the famous detective, Sherlock Holmes) and Jude Law (who plays his sidekick, Dr. John Watson). The two men walked the red carpet separately and were quick to dismiss rumors of any homosexual subtext in the movie's plot.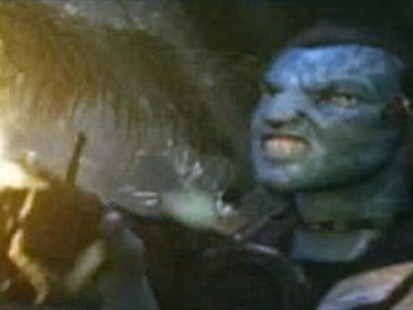 "People are enjoying that aspect of it but really I think [the film is] about a brotherhood as much as anything else, and...it's about Victorian England," Downey Jr. told Abcnews.com.
Jude Law agreed with his co-star but thought of their onscreen relationship as more of a comical throw back to the "Odd Couple."
"I wouldn't say it's a love story but I would say, at its heart, the center of the adventure is very much a film about a relationship and [its] humorous and sometimes upsetting nature…To us, when [Robert and I] met, what we found hilarious and the most exciting nature of the play...was that it's basically about two men who can't live with each other, [and] can't live without each other. And we just thought there was an awful lot of material there that we could have fun with," Law said.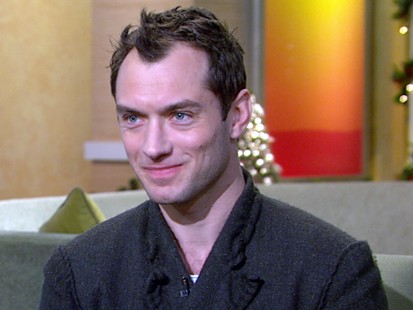 Mark Strong, who plays Lord Blackwell, the villain who Watson and Holmes pursue in the film, set the record straight on his costars' onscreen relationship. "Bromance was the word I kept hearing and...it's not a bad description….The two guys live together in the stories and…in this film they're sharing clothes, [and] they're bickering like and old couple. [Their] inability to be apart [is] really quite moving and sensitive." Strong explained.
"Sherlock Holmes" opens on Christmas Day, but on the red carpet there was some disagreement over whether the movie's subject matter is too dark and scary for children. With action sequences and special effects, the film is a modernized version of Sir Arthur Conan Doyle's iconic canon.
Director Guy Ritchie told Abcnews.com, "My nine year old will go and see it. ...Is it that scary? I mean a little bit scary."
But Strong described his character as a "Satan worshiping occultist" and disagreed with Ritchie. "My boys are 5 and 2 and they won't be seeing it. But then I have to say I've got something like five movies coming out in the next two years and they cannot see any of them...[In this film] there's no gore or blood. It's the fighting [that's scary]," Strong said.
Will moviegoers warm up to a dark bromance this holiday season? Time and box office dollars will tell. For now, this reporter is still frozen from the red carpet and can't resist quoting Sherlock Holmes to sum up the premiere with the zinger, "That was a curious incident!"