— -- Shia LaBeouf knew early on he didn't "want to be Tom Cruise."
When the likes of Ben Affleck and Steven Spielberg told him to calm down and act more like Cruise or Tom Hanks, he responded that "though I respect both Hanks and Cruise, it just didn't appeal to my sensibilities. They're both great actors. But I just didn't feel like we were cut from the same fabric."
LaBeouf, 28, admits in the latest issue of Interview magazine that his upbringing "was darker" than those A-listers.
Read: Shia LaBeouf Describes His 'Very Scary' Time in Jail
Related: Shia LaBeouf Details the Boozy Afternoon Leading Up to His Arrest
So who does LaBeouf feel more connected to?
"Gary Oldman, Sean Penn, Joaquin Phoenix: guys who dealt with material that had more intrinsic value. When I was working with Steven, I was 17 to 23. I listened to Tupac [Shakur] and Biggie [Smalls]," he said of the late rappers. "My life was just different. I grew up in Echo Park [California] before it was a cool place to be. I had been kicked out of every school I'd been to before I met Steven."
LaBeouf further opened up about his life and growing up with a father, Jeffrey, who was "a Vietnam veteran who came home disgruntled."
"The only thing my father gave me that was of any value to me is pain. The only time my dad will ever talk to me is when I need him at work," LaBeouf said. "He knows to pick up the Skype phone call, and he knows what I'm looking for. It's not to say 'Hey, Dad.' We manipulate each other. We service each other. I use him when I go to work. It's not a real conversation; it's just an excuse to rev up. He's the marionette puppeteer. My dad is the key to most of my base emotions. My greatest and my worst memories are with my father, all my major trauma and major celebration came from him. It's a negative gift."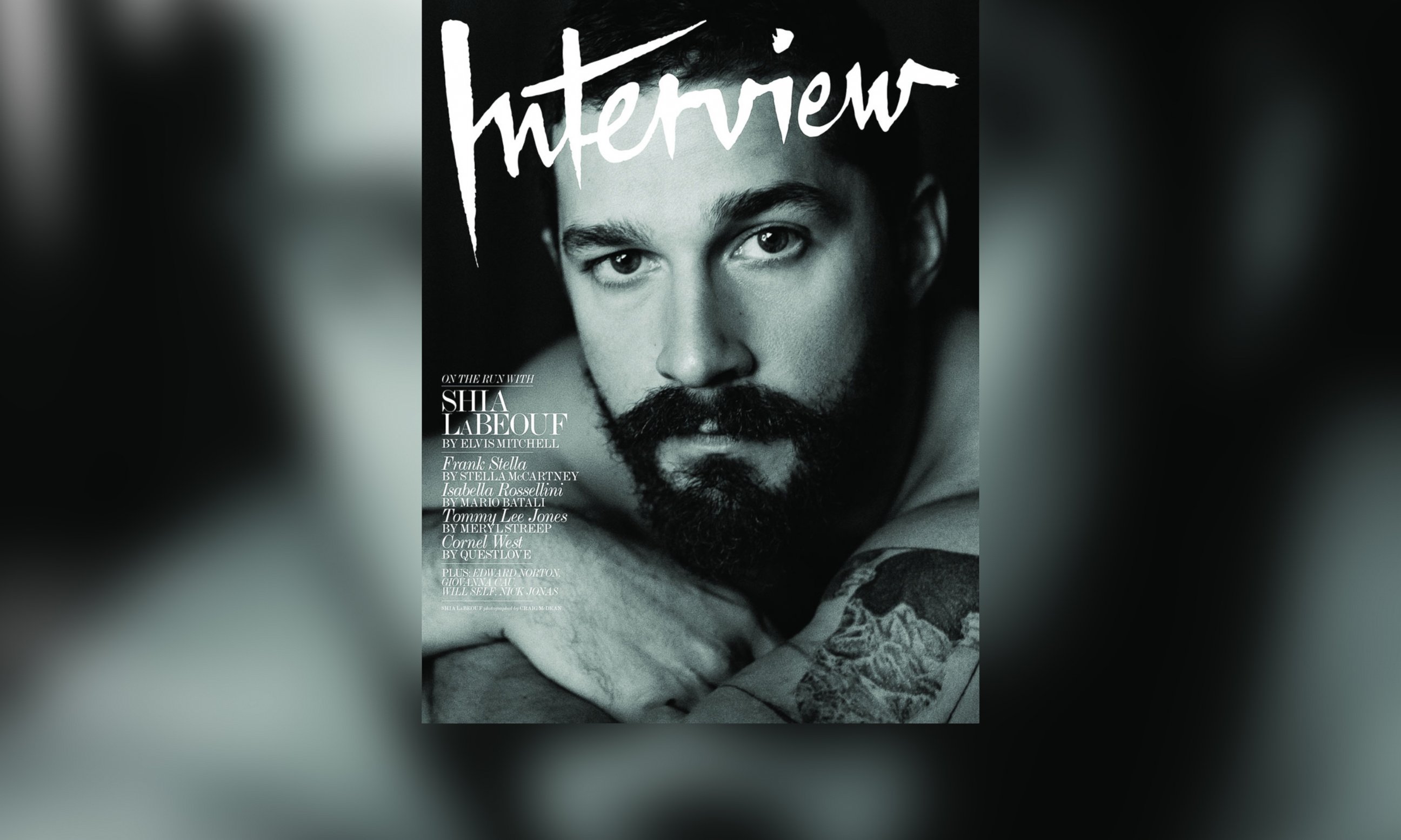 He continued, "The only thing I've ever been good at is harnessing the negative in my life. The thing with my dad and the Skype call, that's a technique. We have an unspoken agreement, a secret. We can't really tell each other that we're manipulating each other, but we both know it. And I love my dad. I'd love to be closer to my dad. But we've got something going on between us that's really valuable to me right now, more valuable to me than having a father. And I financially support his whole lifestyle. I pay him to be my marionette puppeteer."
LaBeouf first discovered that his father was this emotional catalyst when he was filming "The Christmas Path" at age 10.
"I had this scene with Dee Wallace, and I'm supposed to break because I miss my father. We did it once and I couldn't get there," he said. "I ran over to the director and I said, 'Can I bring my dad up here?' ... Right before we filmed, I looked at him and my dad mouthed, 'You can do it, honey boy.' He was really supportive, and still is. He broke me and it worked."
Years later, LaBeouf still uses the method technique, even though it affects his life offset in a negative way.
"I'm trying to find a way to have some control over my actions, my behavior, my ideas, my thoughts, my path in life. But it's very new for me. There hasn't been much off time. And when your emotional state is based on whatever you've committed to for the next six, seven months of your life, you have to be careful about what you say yes to. There's a f****** price to some movies. Some movies you don't get back what you give," he added.
LaBeouf also opens up about his "Cabaret" arrest, plagiarizing Daniel Clowes's Justin M. Damiano, finding God while filming "Fury" and his existential crisis in the cover story for Interview on newsstands Nov. 11.