— -- The cast of "Suicide Squad" took over Times Square on "GMA" this morning, revealing that Jared Leto is as "Joker" as you can get.
"Jared never broke character, so whenever I met him, I would go up to him and say 'Hi I'm Karen Fukuhara. I play Katana. And he would come up and give me the Joker laugh...," Fukuhara said.
Will Smith agreed: Jared Leto took his role very seriously.
"I met Jared Leto for the first time about three weeks ago," Smith joked. "We worked together for six months. We literally never exchanged a word that wasn't between action and cut. We didn't say, 'Hey, how you doing? Nice to meet you.' Except he sent me a pig once ... an actual pig. He went full joker for sure."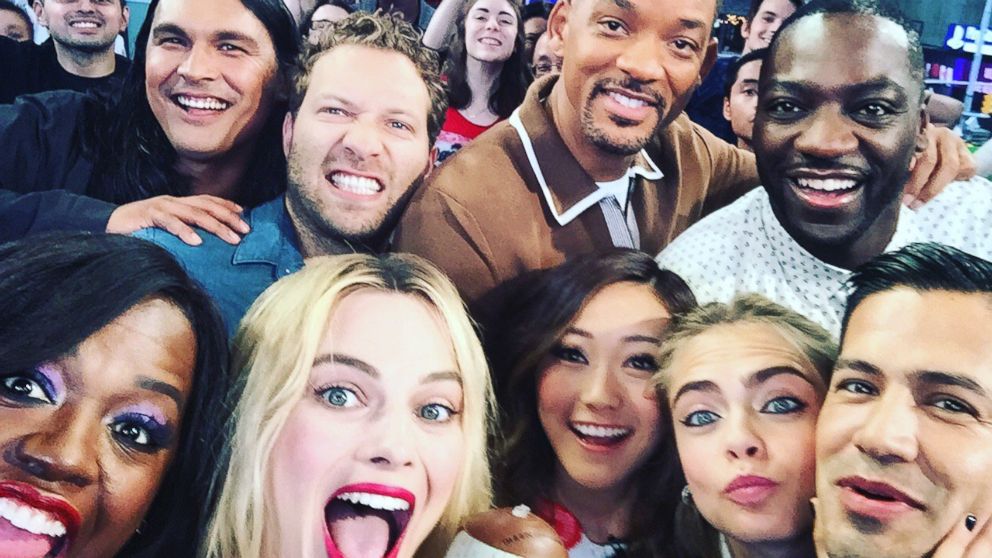 He added: "The thing with the 'Suicide Squad' was this group was perfectly cast."
As for the most intimidating character, Smith admitted it was "clearly Viola," meaning Viola Davis, who played U.S. Government agent Amanda Waller in the flick.
Davis said she loved taking on the role.
"The intimidation, the brutality of it, it was very liberating to me as a woman in my life to tap into that sort of power, unapologetic, to not have any vulnerability," Davis said.
Off set, the cast said they have a group text chain with one another.
"We have a 'Squad' text and pretty much, probably 60 to 80 times between 9 a.m. and 3 a.m. it goes off, so we got to keep in touch with the things that are going on," Smith said. "There's actually nothing we can share form that."
"Suicide Squad" hits theaters Friday August 5.