— -- Stone Cold Steve Austin is a six-time WWE Champion who's held north of 20 title belts in his iconic professional wrestling career. But before the 51-year-old was a legend, he was just Steven Williams, who drove a forklift and hailed from Edna, Texas.
"Everything I've done goes back to pro wrestling," Austin told ABC News. "Had I not been able to achieve what I did, I guarantee you ... my high school jobs were always working in the highway department -- driving dump trucks, patching up roads, digging ditches, driving a forklift. I think if I'd never had found pro wrestling, I'd be a blue collar guy, working a 9-to-5 job."
When Austin retired from wrestling in 2003, he admits it wasn't always his plan to become the successful businessman he is today, but after taking a beat, that epic work ethic and drive that helped him headline three WrestleManias during his illustrious career reared its head yet again. He decided then he needed to move on to the next phase of his career, which now includes a beer line, highly-successful podcast and reality TV.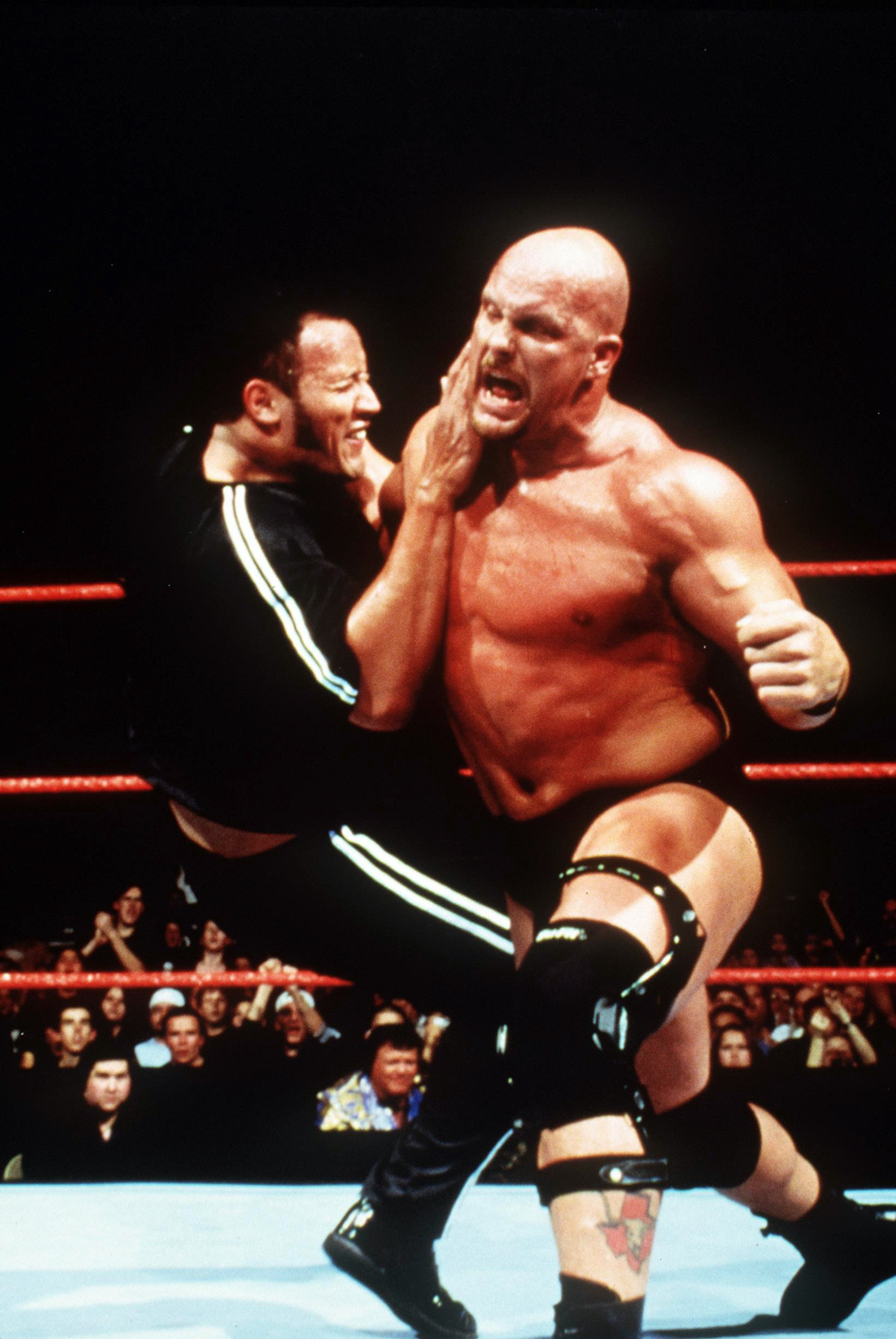 "My exit strategy from pro wrestling wasn't carved in stone," he admitted. "I retired because of a few neck issues, some neurological issues ... and finally after about three years of hunting and fishing, I said to myself, 'Steve you need to get off you a** and get to L.A.' When you wrestle for 15 years, you don't want to go back to driving that forklift. Based on the name value I had, I went to L.A. and got involved in independent movies."
Independent might be downplaying it a bit. Austin starred in films like "The Longest Yard," "The Expendables" and "Grown Ups 2."
But Austin says that stint in movies paved the way for his real passion now, believe it or not, reality television.
"I really don't do too many movies any more because memorizing words on a page is painful to me," he said. "But I love the reality stuff."
And it seems like reality TV loves Steve. He's the star of not one but two shows on CMT, "Steve Austin's Broken Skull Challenge" and "Redneck Island," both focusing on the competition aspect of television.
"I have two bada** shows on their network," he said. "I'm really proud of 'Broken Skull Challenge' ... The transition has been an evolution of the pieces just falling into place, choosing maybe the projects that weren't the best, but ones that facilitated the next move. I'm just rolling the dice and playing the game of life."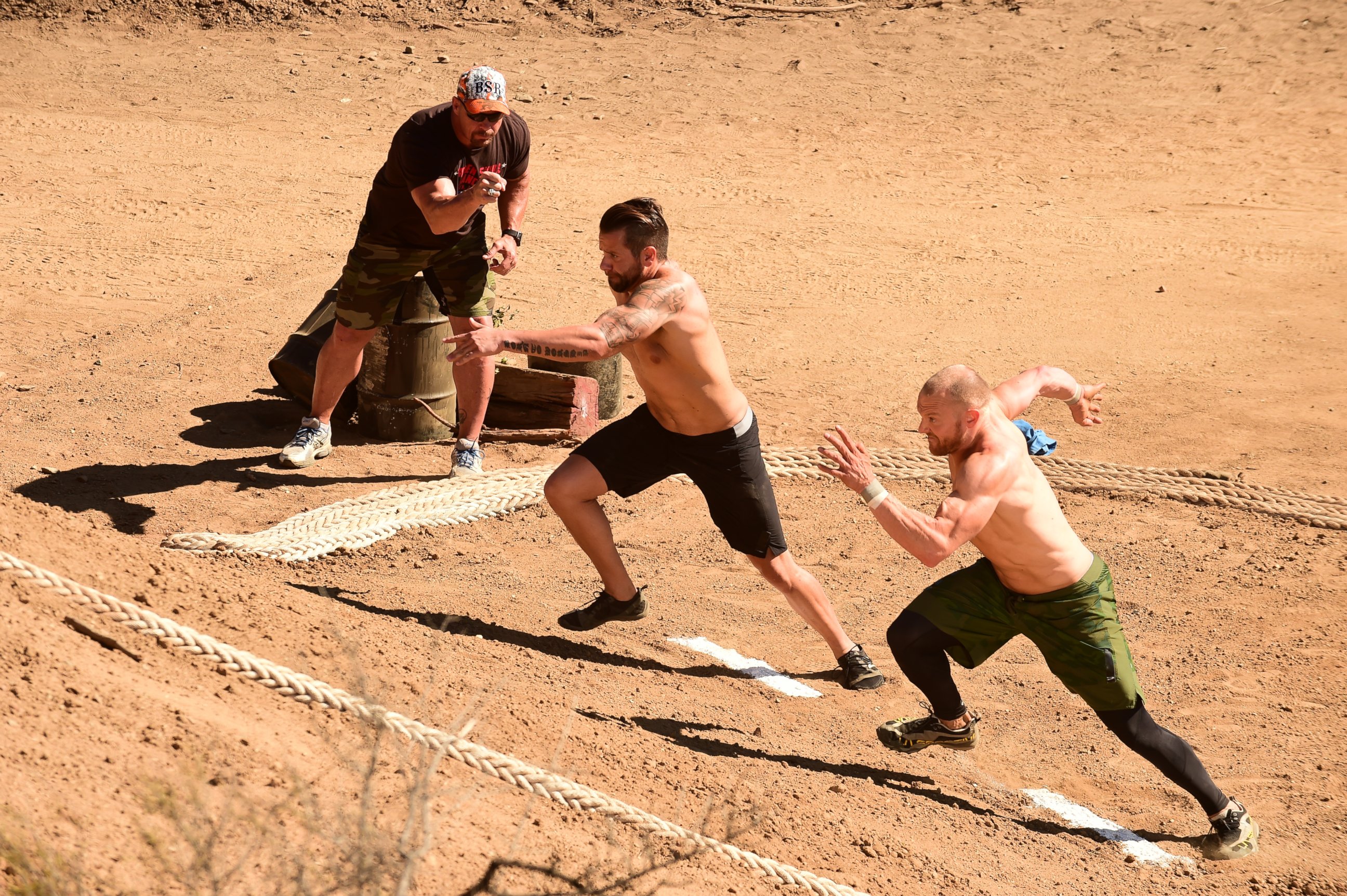 His next move may have been his best yet -- his podcast "The Steve Austin Show," that now garners millions and millions of downloads each week.
"It allows me to stay in touch on a very personal level with the fan base I created," he said, adding that he doesn't plan to incorporate politics or current issues into the mix, they just creep in "organically" because he isn't afraid to speak his mind. "Am I surprised by the acceptance of the podcast? I started this thing off as a hobby and way to voice my opinion, because after I retired, I didn't have a voice or an outlet. Sometimes the show is about nothing, sometimes it's about the simple facts of life, sometimes it's me interviewing other wrestlers and people from outside the wrestling industry."
Sometimes his show trends. Last year, he was trending near the top of Facebook when he supported gay marriage and gay rights.
"You know, I get my Google alerts on my phone, so whether it's something I said in passing that gets picked up on the news wires all over the world, with something like that, I am surprised," he said. "I'm honest and tell it like it is. I've been around the horn a few times and learned valuable lessons from screwing up a bit. So, if I can pass off advice, or make someone smile on the way to work, I'm for it."
As for being outspoken, even when it comes to wrestling, he said, "When I came up with the Stone Cold [image] ... I pushed the envelope creatively. Maybe that doesn't exist today as much. People are a little trepidatious, because there's really only one company to work for. ... I'm pro WWE, but also I maintain my independence and speak my true thoughts, never bashing the product. But yes, I can be critical. I've earned the right to be critical."
The list of post-wrestling ventures goes on and on, even into the world of craft beer with Broken Skull IPA, something Austin says is "one of the things I'm most proud of ever."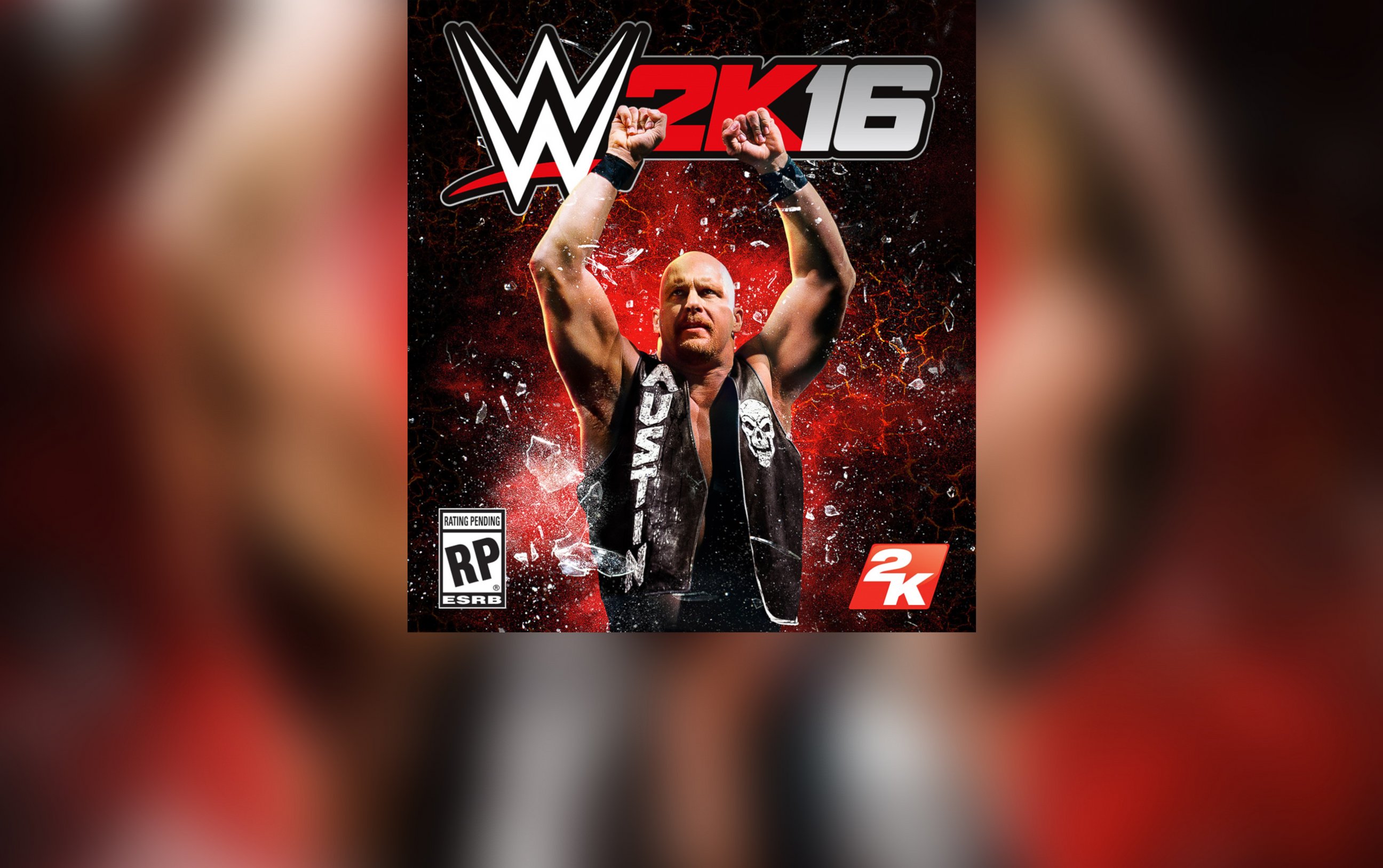 While Austin is looking forward with his ventures, his past is still very relevant today. The 2009 Hall of Fame inductee is being honored as the face of WWE 2K16 and he says it's amazing that 2K "is paying homage to my career" in this way.
"Fans get to live vicariously through the story-lines and get a chance to see first-person what it's like to be a WWE superstar," he added. "This game blows me away."
The new game will also feature a separate legends pack with the likes of Dusty Rhodes and Roddy Piper.
But being on the cover of one of the biggest video games in the world wouldn't have been possible if not for wrestling and not for one conversation of destiny, Austin says.
Before he hit it big in 1996 by winning King of the Ring and before his iconic Austin 3:16 promo and even before "cause Stone Cold said so" became his calling card, Steve was just another one of the guys, trying to make a name for himself in the then World Wrestling Federation.
He said everything changed one day when he approached WWE CEO Vince McMahon about his image.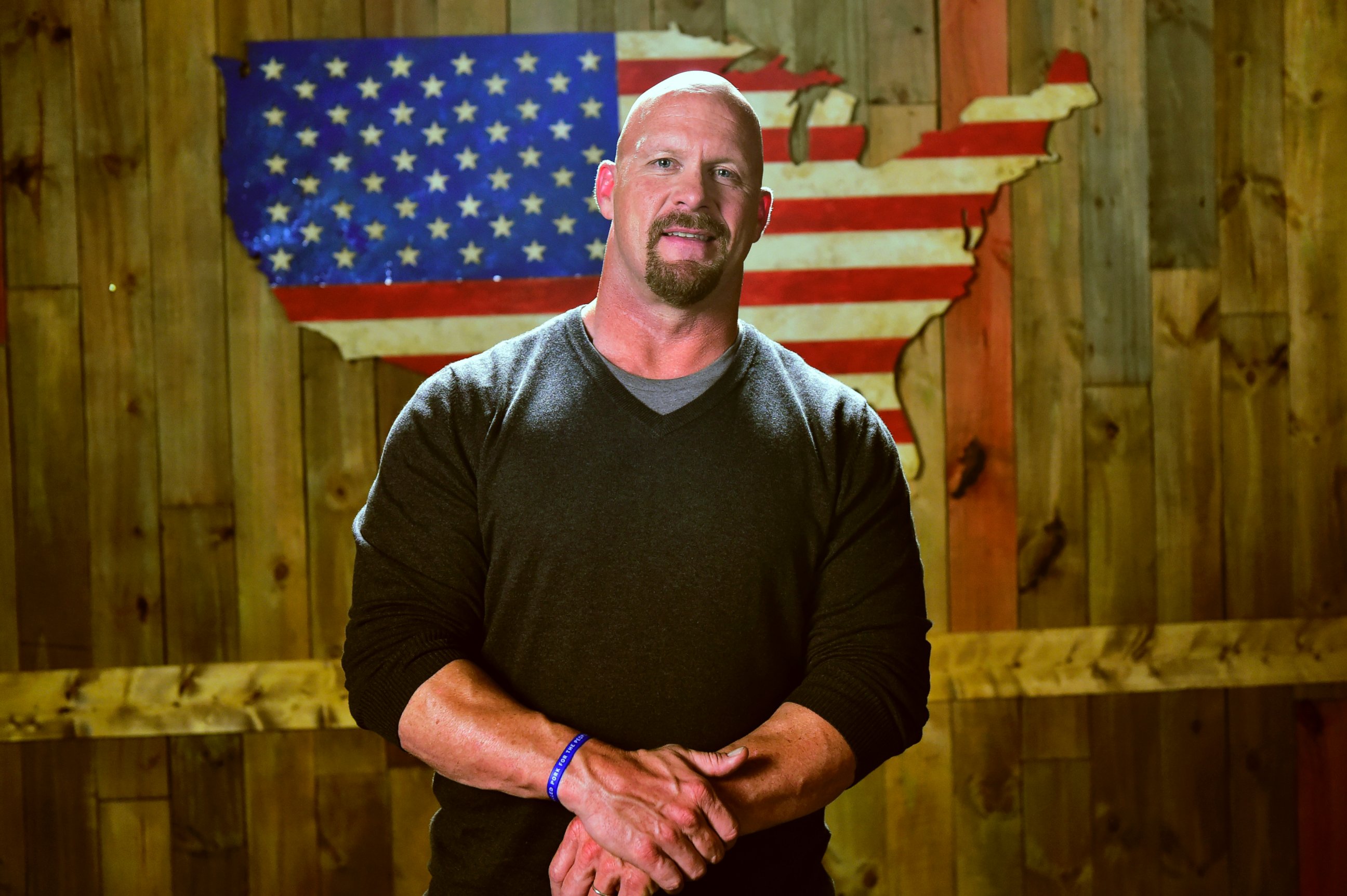 "I was walking to the building in Massachusetts and business wasn't very good," Austin explained. "We were going live one week and the other show would go to post. So, they let me do color commentary and I was talking some trash. Later, I would watch the shows and they were editing a lot of the stuff I said ... I saw Vince in the parking lot -- we didn't have a relationship then -- he was just the boss, but I asked him about it."
McMahon said he was "popping the guys in the truck," or making them laugh at what Austin was saying during the matches.
"I thought, 'If you are making the guys in the truck laugh, you can make anybody laugh. These guys have seen everything. So, I told him on the spot, "You got guys 6-foot-6, 300 pounds. I'm 6-foot-2, 250, I got black trunks, black boots, a bald head and goatee. If you take my personality away from me, I can't compete. If you let me use my personality, I can compete with anyone!"
Austin recalled McMahon responding calmly, "OK, Steve."
"That's when he took the reins off and I pushed the envelope," Austin said. The rest is "Attitude Era" history.
Will the champ ever return to the ring?
"Naw man, I'm done. I'd rather leave well enough alone," he said.