Former supermodel Christie Brinkley's ex-husband said he "failed as a human being" by being unfaithful in the marriage.
"It was my failing," Peter Cook told Barbara Walters in an exclusive interview. "I was a great father, a great husband, and I failed as a human being. I failed myself. Christie is mad at me, she's entitled to be mad at me; I'm an idiot, I made a mistake."
In his first interview since his bitter public divorce from Brinkley this summer, Cook told Walters that "I felt like I was a guest in someone else's life" and said he had an affair with a teenager because he was "seeking a connection I could not find in my own marriage."
A newfound connection came about while shopping for toys just before Christmas in 2004, when Cook met 17-year-old sales girl Diana Bianchi. The following spring he offered her a job. Cook told Walters the affair began "very shortly thereafter."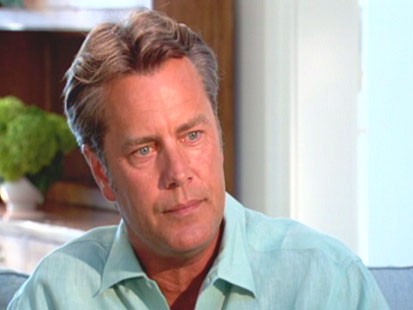 "There was a mutual attraction, flirting," he said. "One thing led to another. And, the affair began."
Speaking about the affair, Cook said, "Well, where [we had sex] is ... is widely known. In homes that, um, my wife and I owned. Vacant homes that we owned."
Cook candidly told Walters about what went wrong: his affair with a teenager and the $300,000 payout to her; his reported $3,000-a-month Internet pornography addiction; and why he was willing to have his dirtiest secrets revealed in the fight over access to the couple's children after the divorce.
In a statement sent to ABC News Wednesday, Brinkley's lawyer, Robert Stephan Cohen, said on behalf of the supermodel: "It is a measure of Peter Cook's character that he has breached the confidentiality agreement that is in the divorce settlement and has sought to present this distorted one-sided view of his marriage. Mr. Cook had his days in court, testified on his own behalf and ultimately agreed with the view of the children's court appointed attorney and psychiatrist that the children should live principally with their mother and that she should be the sole custodial parent."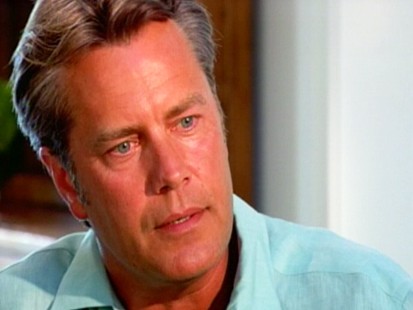 Despite Reports of Bliss, 'Something Was Missing' in Marriage
Many were shocked when Cook and Brinkley split up after 10 years of what from the outside looked like a perfect marriage. Their divorce proceedings this summer were some of the ugliest in recent memory.
In 2004, Brinkley gave an interview to Good Housekeeping magazine in which she said, "This marriage is forever. We have a foundation of love, honesty and respect." When asked by Walters if he felt the same way, Cook said, "I did."
"I think the emotional aspect of our lives had changed," Cook told Walters. "I think we were both feeling more like we were living with a brother and sister than a life partner. … I think I just suddenly realized when I was getting attention from someone else that this is something that is missing in my life."
When asked what he wanted, Cook said, "I wanted a little acknowledgement, a little attention, a little thank you every now and then for my efforts, for the amount of time I took to care for her and my family, for the wealth I was building. Just the tremendous amount of work I was putting into my family. … My world became her world. It had to be that way. … There came a time when I pulled up [to] the driveway to the home that I found, that I built, that I lived in, and I felt like I was a guest in someone else's life."
Cook said that he agreed to be interviewed to try to "correct some of the wrongs."
"My hope is that the world will see that I'm not the scum bag pervert that I've been painted to be," he said. "The misinformation that came out during the trial is the elephant in the room. It's the elephant in the room for my kids. And I'm hoping maybe if I can correct some of the wrongs."
Christie Brinkley Fires Back
When asked whether he wanted his ex-wife to see the interview, Cook said, "I don't think I can avoid that. But I think if she does, what I hope comes of it is that she takes the time to heal herself. And she goes back and remembers that I made a mistake, but that I am that person that she wrote the poems about, that she raved about in magazine articles and anybody who she could get … twist their ear to listen. I am that person today, that I was then."
An amicable future does not seem likely.
In his statement to ABC News, Cohen, Brinkley's lawyer, said Cook violated the divorce confidentiality agreement and presented a "distorted one-sided view" of the marriage in the interview with Walters.
Brinkley's attorneys went to court asking the judge for a restraining order to keep the couple's two children away from Cook until the end of the upcoming long weekend in order to avoid the press attention that will follow the broadcast of the interview. The judge ruled that the children will stay with their father for the weekend for his court-appointed parenting time.