Elisabeth Hasselbeck, a co-host of ABC's "The View" and her husband, ESPN NFL analyst and former NFL quarterback Tim Hasselbeck, 31, today welcomed their third child, Isaiah, who was born in a New York City hospital.
Isaiah Timothy Hasselbeck weighs 7 pounds, 7 ounces. The Hasselbecks have been married for seven years and have two other children, 4-year-old daughter Grace and 20-month-old son Taylor Thomas.
Hasselbeck, 32, announced her pregnancy Jan. 29 on "The View."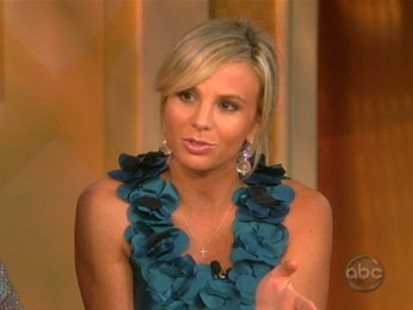 "Elisabeth and Isaiah are doing great, and we're excited about the addition of another baby boy into our family" said Tim Hasselbeck, 31, via telephone today.
Hasselbeck is a co-host of "The View," along with Barbara Walters, Whoopi Goldberg, Joy Behar and Sherri Shepherd.