— -- With the exception of Heath Ledger's posthumous Oscar in 2009 for playing an anti-establishment, grittier version of the Joker, the superhero genre — which is dominating the movie landscape at the box office — has been mostly shut out of the Academy Awards.
When you add the rebirth of the "Star Wars" franchise, "Harry Potter" movies and Marvel's dominance over the past decade with its cinematic universe, moviegoers are being compelled to the box office by content they already know and love. In short, the rich have become richer, and the poor (indie films), well, they get nominated for Oscars.
More of the same
The academy expanded the best picture category in 2010 from five nominees to as many as 10 after it received backlash for snubbing Christopher Nolan's "The Dark Knight" in the best picture category. Ledger won for best supporting actor for the movie, but its other seven nominations all came in technical categories such as sound editing and visual effects.
Nominations for the main categories continue to go to independent films. This year, the academy nominated nine films, leaving one slot open, which could have gone to the plucky R-rated "Deadpool," a film many critics thought was a real creative deviation from the superhero norm.
Rolling Stone's Peter Travers feels it was a mistake that "Deadpool" didn't land any nod whatsoever. The film was very much representative of the zeitgeist, he said.
In a column this week, Travers wrote, "Reynolds' performance as a cancer patient turned scar-faced mutant in superhero drag is a full-out pleasure. The film's R rating allows the actor to let it rip, breaking the fourth wall and talking s--- like there's no tomorrow ... But he also gives us something underneath, the sense of a man trying to hold on to what makes him human."
He expressed similar sentiments of disappointment to ABC News.
"The academy opened the best picture category after 'The Dark Knight,' and even with that, they still didn't nominate 'Deadpool' this year," Travers said. "The only glaring exception in the last two decades is 'Lord of the Rings' [and Ledger]."
Even the top-grossing film of 2016 — "Rogue One: A Star Wars Story," which took in $528 million domestically — secured nominations only for sound mixing and visual effects.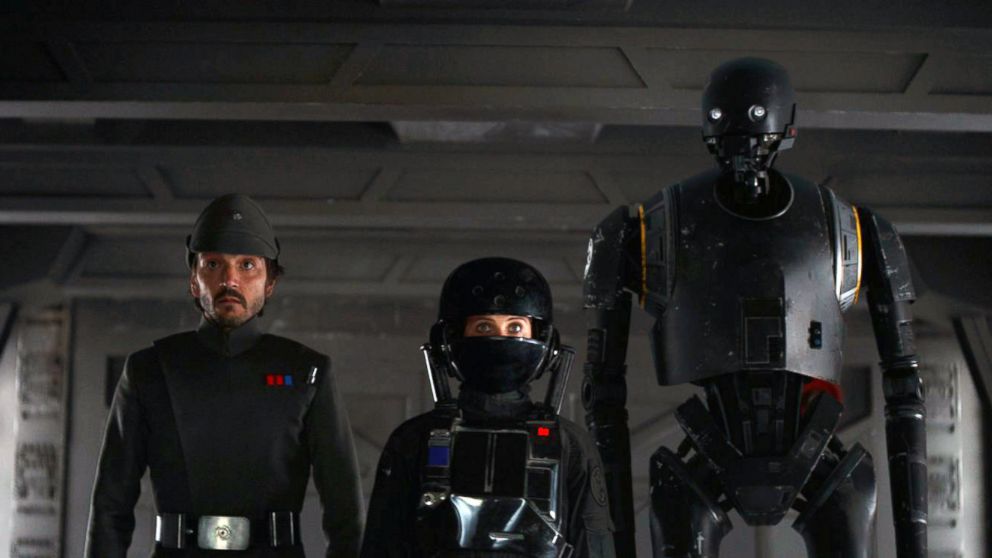 There has never been "a greater divide" between what the public wants and what the academy seeks out when it nominates films, according to Scott Feinberg, The Hollywood Reporter's senior awards analyst.
Of the highest-grossing movies last year, six were based on superheroes or fantasy: "Rogue One," "Captain America: Civil War," "Deadpool," "Batman v Superman: Dawn of Justice," Suicide Squad" and "Doctor Strange."
"La La Land," the 20th-highest-grossing film in 2016, landed 14 nominations.
"There's just a sense among academy members that they are the last wall of resistance against these things, popcorn movies taking up the whole year," Feinberg told ABC News. "They are afraid to show a crack in their armor. It's just not their thing, the same way arthouse movies aren't a thing of the general public."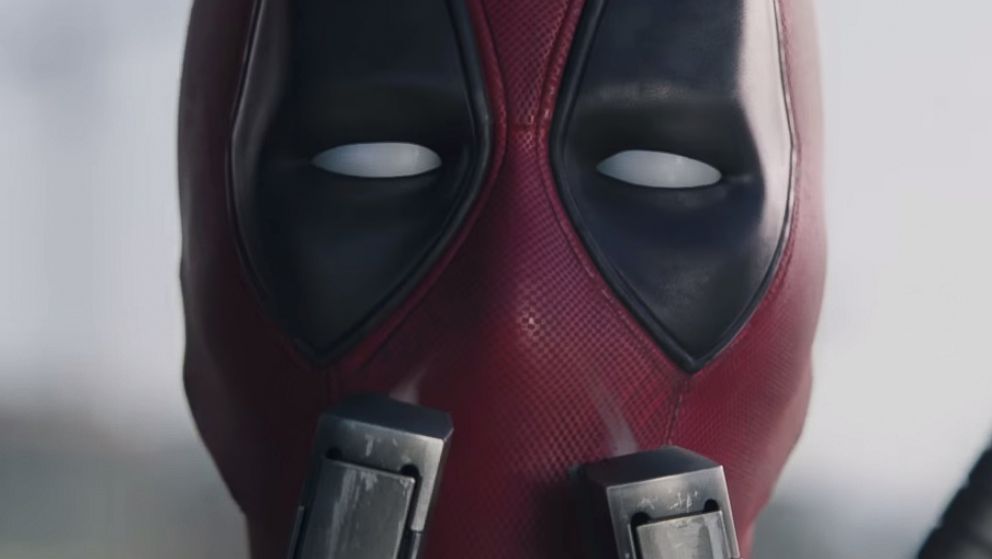 He added, "The stuff the academy has gravitated towards is rarer and rarer at theaters."
What movies will the academy nominate? Could a "Logan," which hits theaters next month and has already been widely hailed by critics, make the cut? Or maybe a movie down the road?
"There's always exceptions to every rule, and one day there will be a comic book movie to get a best picture nomination," Feinberg said. "With the passing of time, there will be more people who grew up around 'The Dark Knight' and feel that these movies are not inherently bad. But with that, these films need to pull their weight too."
Superheroes and cowboys
A lot has been said about the superhero genre one day going the way of the western.
"Westerns were the big thing decades ago and made loads of money before losing favor with the audience," Walt Hickey, FiveThirtyEight's pop culture guru, told ABC News. "You can have bad westerns, and you can have 'Once Upon a Time in the West.' You can have bad comic book movies, and you can have 'The Dark Knight' or potentially 'Logan' coming up."
Ironically, if audiences stop caring about comic book movie franchises, Feinberg thinks, "Deadpool" might be partly to blame.
"In a way, 'Deadpool' might be the beginning of the end of superhero movies because that was one that essentially mocked them and all of their overused conventions," he said. (Somewhere, the film's snarky protagonist, Wade Wilson, is loving this.)
Hickey couldn't agree more and believes the era of the superhero genre has already ended. In an analysis piece published last year, he pointed out that after 2008 and "The Dark Knight," audiences and critics alike won't settle for just a classic superhero film. Instead, they want a real story that just happens to have superheroes as the main characters.
"Make boxing movies or horror movies or heist movies that happen to feature superpowered people in tights," Hickey wrote after the highly anticipated "Dawn of Justice" was panned by critics.
A solid comparison can be made looking at two similar movies made a decade apart. If you look at "Spider-Man 2," which came out in 2004, the plot focuses on Peter Parker's dealing with the troubles that come from saving the world as a hero while pining over a normal love life with the girl of his dreams. It's widely regarded as one of the best in the genre's history.
Now, take "Iron Man 3," which came out in 2013 and also tells the story of a hero's burden. Roger Ebert gave "Spider-Man 2" a four-star review, then gave "Iron Man 3" just two and a half stars. Something had shifted.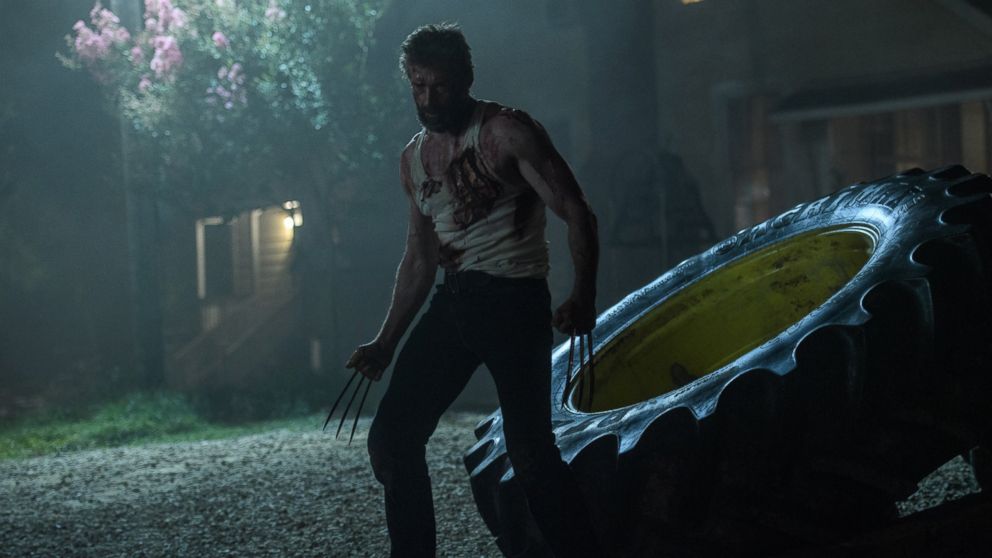 "Logan" — the final run for Hugh Jackman as the famed Wolverine — very much looks to be more than just a comic book flick. In fact, Deadline's Pete Hammond titled his review "The Marvel comic book movie for people who hate Marvel comic book movies."
"I had little hope that the best was yet to come. But indeed it has come in the form of 'Logan,' a smart, exciting, bittersweet kick--- of a way to send off the Wolverine movies with a final chapter that works on every level," he wrote.
If the writers behind these future films focus on original storytelling, maybe there's hope after all.
The chicken and the egg
While superhero movies certainly need to adapt to stay relevant, especially in the academy's eyes, indie films depend on people hitting the theaters for survival, Feinberg said.
With movie studios accountable to parent corporations and boards, taking a risk on an untold story that might not be a slam dunk at theaters (For example, "Moonlight" has grossed a relatively paltry $21 million thus far) is becoming a rare thing. Instead, you see established intellectual properties surfacing time and again.
"The reason 'Jurassic World' happened was that's one of the most successful franchises in history and bringing it back made a ton of sense," Hickey said. "You know it. People go to see — you are willing to drag your family out there and spend the money for a known property. How much money are you prepared to spend on a bet [on an indie film]?"
But every now and then, there's that rare film that may be a long shot at first but then hits on all cylinders: financial success, acclaim and, eventually, awards.
"This is why people are responding so much to 'La La Land.' You don't see movies like this," Feinberg said. "They just don't get a green light. Even this one was turned down for six, seven years." (The musical has earned $135 million domestically and $341 million globally).
"When all audiences are fed are remakes or adaptations of stuff they already know, that's what they are going to spend money on," he added.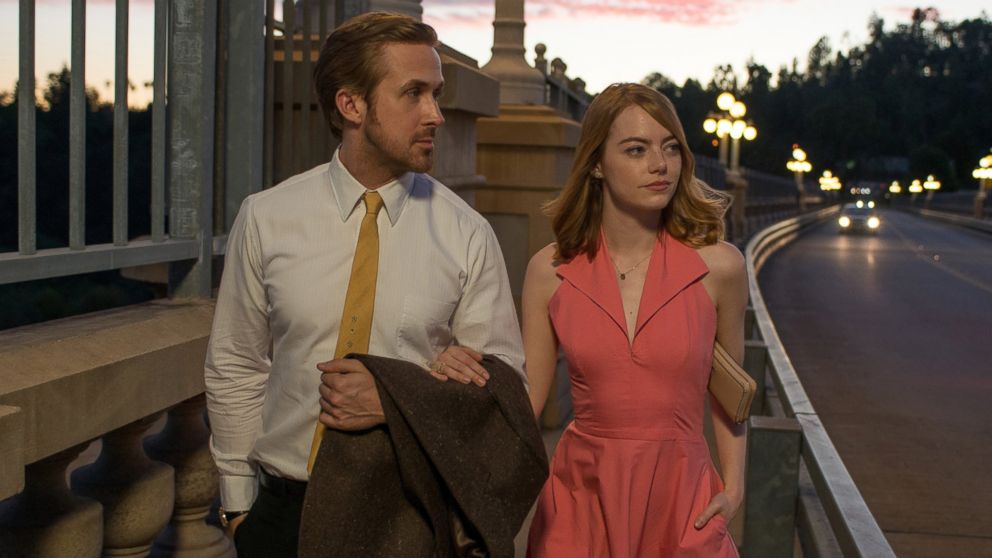 The academy, it appears, may be the main factor keeping indie pictures alive.
"The underlying issue is it costs a lot of money to educate the public about something they don't already know. That's why you don't see Oscar movies throughout the entire year," Feinberg said. "It's the lure of free marketing through nominations. If the Oscars went away, you wouldn't see a company like A 24 making 'Moonlight.' There's just no financial incentive to do that."
Hickey said, "The reason the Oscars are very cool in this regard is that added buzz for the smaller films. You have this organization that has the 89 years of credibility, and if it comes out and says this is a movie you need to see, you'll get people to see them, though maybe not at the theater."