— -- "Real Housewives of New Jersey" star Teresa Giudice opened up about her financial situation, her time in federal prison and what her future holds in an exclusive interview with ABC News' Amy Robach.
"[We're not in] foreclosure any longer, thank you, God," Giudice said in the interview, airing Tuesday on "Good Morning America." "And our restitution's paid off. We're in -- thank God -- in good shape."
The interview marks the first sit-down television interview with Giudice, 43, since she was released from a federal correctional institution in Danbury, Connecticut, in December.
Watch the full interview on "Good Morning America" Tuesday at 7 a.m. ET.
The reality-TV star served 11 and a half months after pleading guilty last year to tax fraud.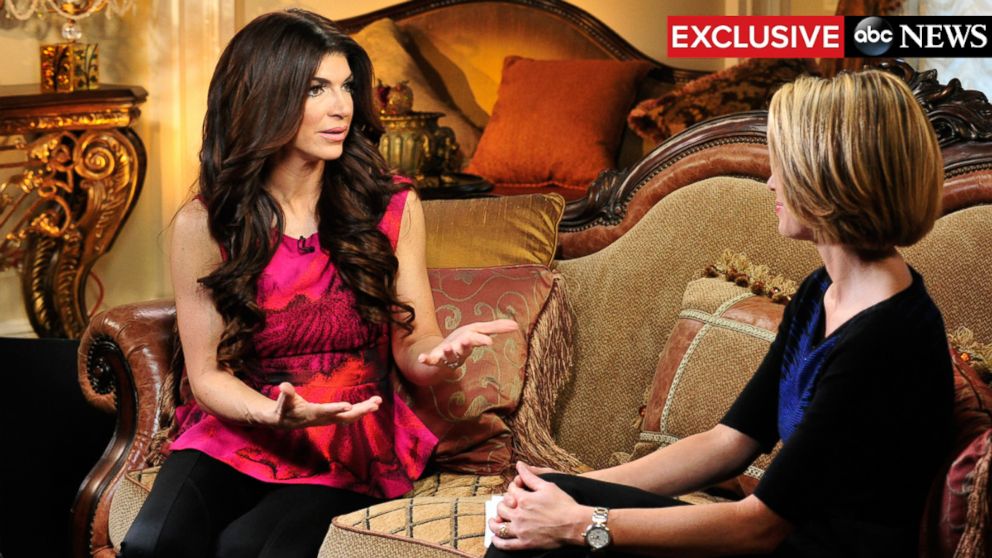 Despite her guilty plea, when asked whether she believed she was "breaking the law," Giudice replied, "No."
"This is what happened in my eyes. I signed some papers. There was no intent to commit a crime. I didn't know I was committing a crime," Giudice told Robach. "I got indicted. The government saw it differently. I got sentenced. I ... served time. I did what I had to do and now I'm moving past it."
Her husband, Joe, also pleaded guilty. He's set to begin his own 41-month prison sentence in March.
Giudice was released from jail before her sentence of 15 months for good behavior, her attorney, James Leonard, told ABC News at the time.
Giudice has spent her time since the release at home with her husband and their four daughters, Gia Gabriella, Milania and Audriana. She recounts her experience in her first-ever memoir, "Turning the Tables: From Housewife to Inmate and Back Again," out Tuesday.