— -- Tiffany Haddish made history Saturday night, becoming the first black female stand-up comedian to host "Saturday Night Live" in its 43 seasons.
In her opening monologue, Haddish talked about her newfound stardom after starring in the blockbuster "Girls Trip," released earlier this year. She told the audience that after Googling herself, she discovered that she was worth $2 million.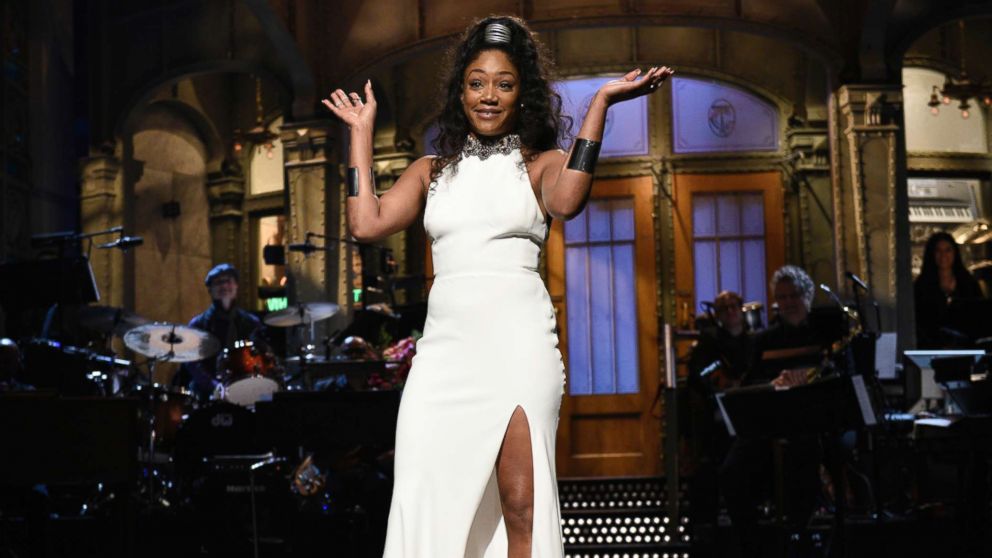 "What do I need to do to get this money?" asked Haddish, 37. "Fake my own death? Tupac this and move to Tyler Perry Island?"
Haddish touched on other topics such as her childhood growing up in foster care, her failed marriage, Donald Trump's hair and celebrities' speaking out about sexual harassment in Hollywood.
The comedian was also featured in several sketches on the show, including one in which she portrayed a "Mortal Kombat"–style fighter named Boo Boo Jeffries and another as a guest on a fake talk show called "Get Woke With Tamika."
Haddish also played rapper Cardi B. and singer Mary J. Blige in a sketch about all the celebs who auditioned for the recently announced "Lion King" remake. (This wasn't real, obviously.) The sketch also featured portrayals of Kit Harington, L.L. Cool J and Oprah Winfrey.
Featured on the show with Haddish was musical guest Taylor Swift.