Val Kilmer Says He Does Not Have Cancer
Michael Douglas had said "things don't look too good for him."
November 2, 2016, 11:18 AM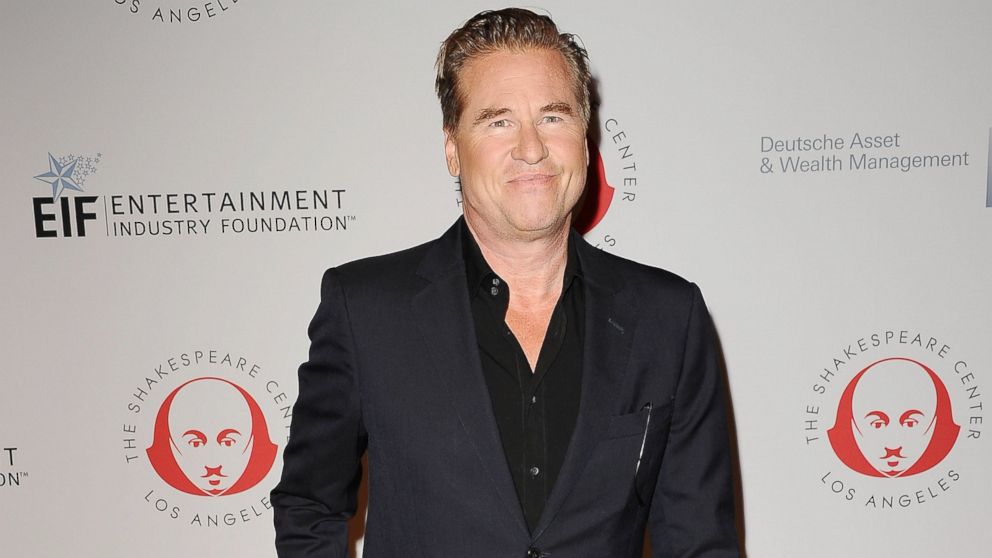 — -- Days after Michael Douglas reportedly said that Val Kilmer has cancer and "things don't look too good for him," the "Top Gun" actor set the record straight.
In a lengthy Facebook post Tuesday, Kilmer addressed the rumors, stating that Douglas was "misinformed."
Kilmer, who made three films in the past year, said he does not have cancer.
"The last time I spoke to [Douglas] was almost two years ago, when I asked him for a referral for a specialist to get a diagnosis for a lump in my throat," Kilmer explains. "I ended up using a team at UCLA and have no cancer whatsoever. I still have a swollen tongue and am rehabbing steadily."
The 56-year-old actor added that he doesn't know what led Douglas to speculate about his health, but he's sure it wasn't malicious. He also thanked his fans for their support.
"Being healthy and having the respect of my peers and love from my family, friends, peers and fans is a DAILY source of inspiration, for which I am so grateful," he wrote. "I work VERY hard at my craft, and being appreciated since I was a little boy for being able to give this gift, has literally made my life. Thank you all."