— -- Venus Williams is now facing a lawsuit from the family of the 78-year-old man who died from injuries sustained in a car crash in which police indicated the tennis star was "at fault."
The attorney representing the family of the victim in the collision, Jerome Barson, said he believes police have "impeded" their investigation into the crash involving Williams, which claimed the life of Barson and injured his wife, Linda Barson. Williams, 37, was driving to her home in Palm Beach Gardens, Florida, when the collision occurred.
"There are video cameras that were placed at guard houses where Ms. Williams lives and the police have refused, after multiple requests, to turn those over to us and we would like to see a visual portrayal of the accident on those videos," Michael Steinger said today on "Good Morning America." "They have impounded all the vehicles and have impeded our ability to conduct our investigation and to be able to move forward."
Linda Barson, who was driving a Hyundai Accent, told police that on June 9, she had a green light when she T-boned Williams' SUV after Williams allegedly drove through an intersection in Palm Beach Gardens.
Williams, who was behind the wheel of a Toyota Sequoia, said that she was forced to stop in the middle of the intersection due to traffic and did not see Barson's vehicle when she began moving again, according to the police report obtained by ABC News.
"[Williams] is at fault for violating the right of way of [the other driver]," the police report reads.
The lawsuit, filed by the Barsons' daughter, Audrey Gassner-Dunayer, as a representative for her dad's estate, alleges wrongful death action. The family is seeking damages in excess of $15,000, according to a copy of the lawsuit obtained by ABC News.
Steinger said Barson's family is trying to "both preserve the evidence and gain access to the evidence."
"I'm not sure what their reasoning is," Steinger said of police. "We've been requesting it and have known about this for now three weeks. They have refused to turn them over to us at this point."
Linda and Jerome Barson, who were married for more than 30 years, were transported to a local hospital immediately after the collision. Jerome Barson succumbed to his injuries nearly two weeks later.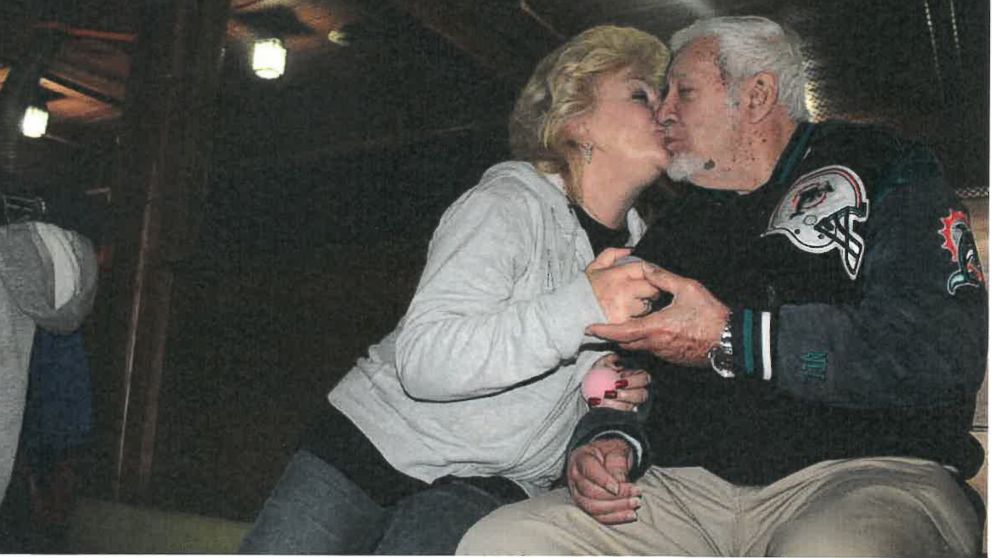 "She is devastated. This is the man she loved," Steinger said of Linda Barson, 68. "She sustained her own injuries as well and is trying to cope with his death."
Malcolm Cunningham, an attorney for Williams, noted in a statement to ABC News that authorities did not issue his client with any citations or traffic violations.
"Ms. Williams entered the intersection on a green light. The police report estimates that Ms. Williams was traveling at 5 miles per hour when Mrs. Barson crashed into her," he said Thursday. "This is an unfortunate accident, and Venus expresses her deepest condolences to the family who lost a loved one."
Cunningham did not reply to ABC News' request for comment on the lawsuit.
Police noted in the report that there was no evidence Williams or Linda Barson was under the influence of intoxicants and that did they not appear to have been distracted by electronic devices.
The crash happened just days after Williams was eliminated from the French Open. A seven-time Grand Slam champion, she is scheduled to begin play at Wimbledon next week.
Police, who did not reply to ABC News today, are still investigating the collision.
ABC News' Lesley Messer and Seni Tienabeso contributed to this report.