Whoopi Goldberg made a surprise return to "The View" Thursday, her first appearance since Feb. 5 when she took an extended leave to recover from pneumonia.
"The only way it's going to get better is if I begin, so this is my beginning," she said.
Her fellow co-hosts were stunned by her arrival and Goldberg was greeted with their smiles and embraces while the audience chanted her name.
"I really kinda missed y'all!" Goldberg said.
Goldberg said it was her first "foray" out but that she is still dealing with remnants of her illness.
"I still have a cough and that's the last thing to go apparently," she said.
She said she hopes that over the next week-and-a-half she will be on the show "more often."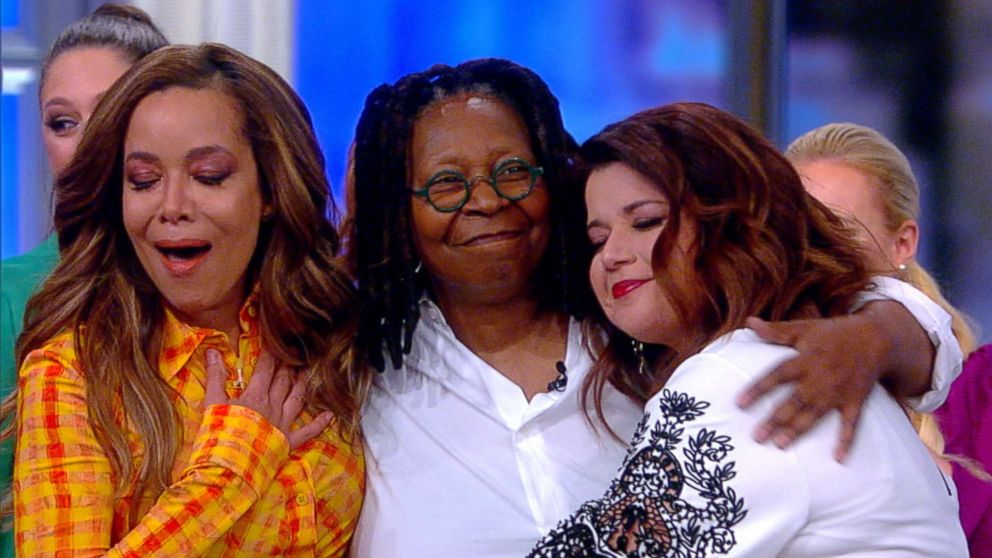 While she's doing better now, she said her illness was very serious. "There's death and here's me," she said. "That's how it was."
"This was like, really bad. ... The scariest moment was my doctor saying to me, 'You do realize how close to death you were?' That was like, 'Uh, no.' I actually hadn't thought of it," Goldberg said. "You need to think of it."
Goldberg said she hopes her experience serves as a "cautionary tale for all of us. You must really take care of yourself because there's little tiny stuff out there that will kill you that you never think of."
"You think you can push through because you have a little cold, and you think because you've healed before something crazy can't happen. Well, it can," she said.
Goldberg shared a video update from her home on Friday, Feb. 8. after over a month of taking leave from the show.
In the video, she revealed that she had been battling pneumonia and that it had spread to both lungs and caused sepsis.
"I came very, very close to leaving the earth," Goldberg said on Friday.
This is a breaking news story. Check back for updates