'The Bachelor' in 'Women Tell All' episode relives season's most memorable moments
The Sunday-night special relived all our favorite moments of the season.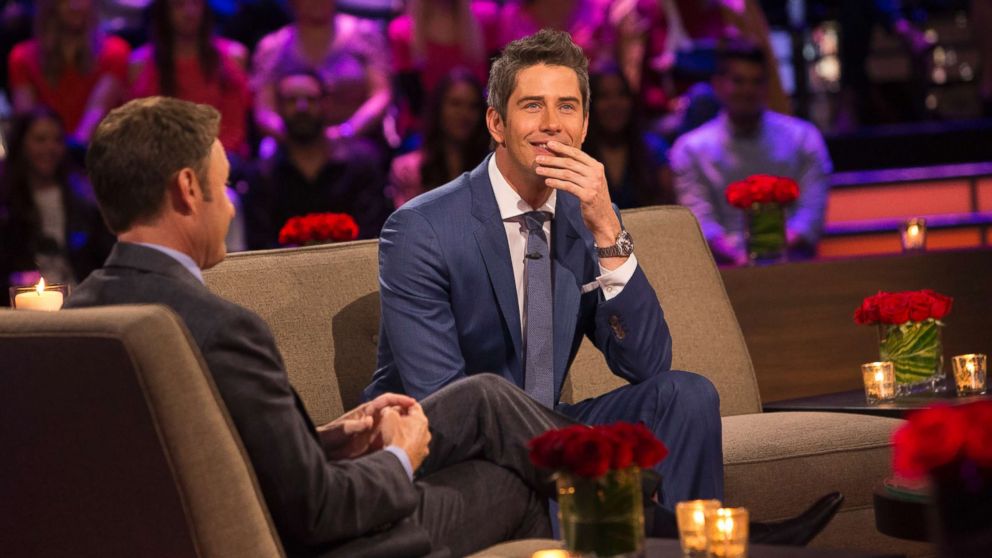 — -- On a special episode of "The Bachelor" Sunday night, 18 of the season's most unforgettable women returned to confront Arie Luyendyk Jr. and tell their side of the story about how difficult it was to date a bachelor who was falling for multiple women. Host Chris Harrison moderated the episode, which also featured a look back at some of the season's most memorable moments.
Things kicked off with the girls arguing about "glam-shaming," which Marikh accused Chelsea of doing but which Brittany T. insisted is "not a thing."
Marikh said Chelsea glam-shamed her for brushing her hair, which Chelsea denied. Nothing was resolved except that glam-shaming is now a thing.
Chris brought up Tia's concern about Bekah M. being ready for marriage at such a young age. Bekah insisted that she's had relationship experience, possibly more than Tia, and disliked being judged only by her age. They went back and forth and Bekah used the opportunity to say that Krystal, at 29, still has a lot to learn about conflict resolution and interpersonal skills.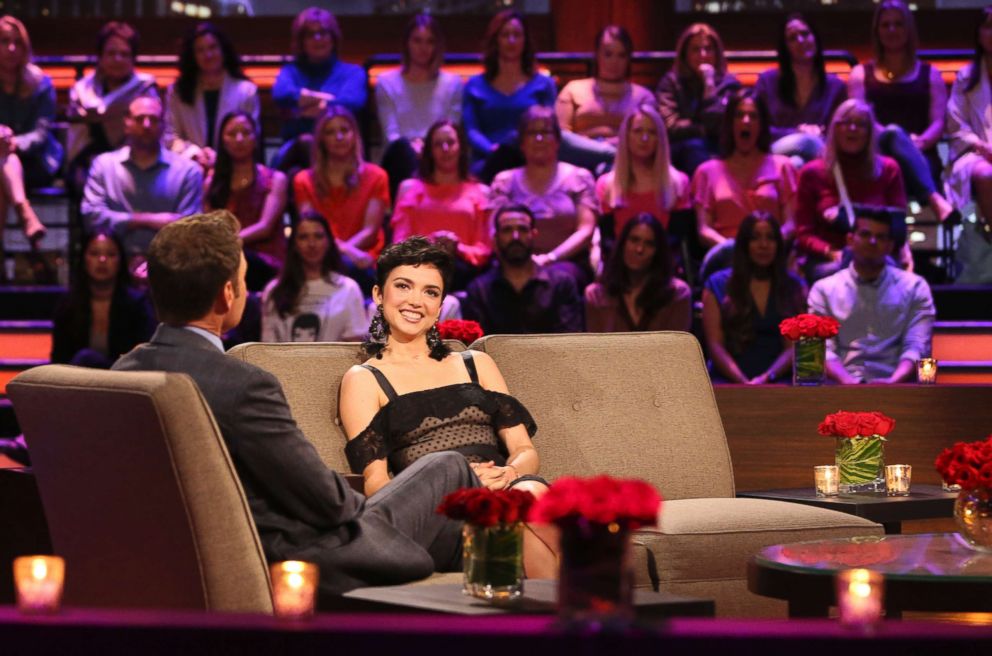 The Krystal hate continued with Bibiana reflecting on being interrupted by Krystal when she was with Arie, while Bibiana didn't have any alone time with him. Krystal later joined Chris Harrison in "the hot seat" as they showed some clips of her. Lauren S. called Krystal "inauthentic," while Bekah told her to "be real." Caroline really unloaded on her, saying she was "so damn mean" and calling her a "sociopath." Krystal in turn said Caroline mocked her behind her back.
Olivia pointed out that Krystal speaks differently in person than on the show. Krystal responded by saying she said her lost her voice going into the show, but no one seemed to believe her. She ended her segment by apologizing and tearfully announced that her brother, who had been living on the streets, saw her on the show and is transitioning back to living with his family. She said her time on the show was worth it if only for that.
Seinne also talked about her time on the show, and while she got emotional watching clips of her dates with Arie, she seemed unfazed about not being with Arie and told Chris that she's single and ready to fall in love.
Bekah M. told Chris she was hurt by the experience. She was upset about people taking shots at her because of her age while there were girls in the group who were one, two and three years older whose ages were never brought up. She also talked about her disappearance after the show when she went to a marijuana farm in northern California, where she didn't have phone service and her mother reported her missing. Chris had Bekah call her mother from the show, and then he announced that for two weeks this summer Bekah will be on "Bachelor in Paradise."
Tia also became emotional watching clips of her and Arie. She said it was gut-wrenching for her to be sent home after feeling so certain they were moving forward. But she, too, is open to falling in love again and looking forward to it.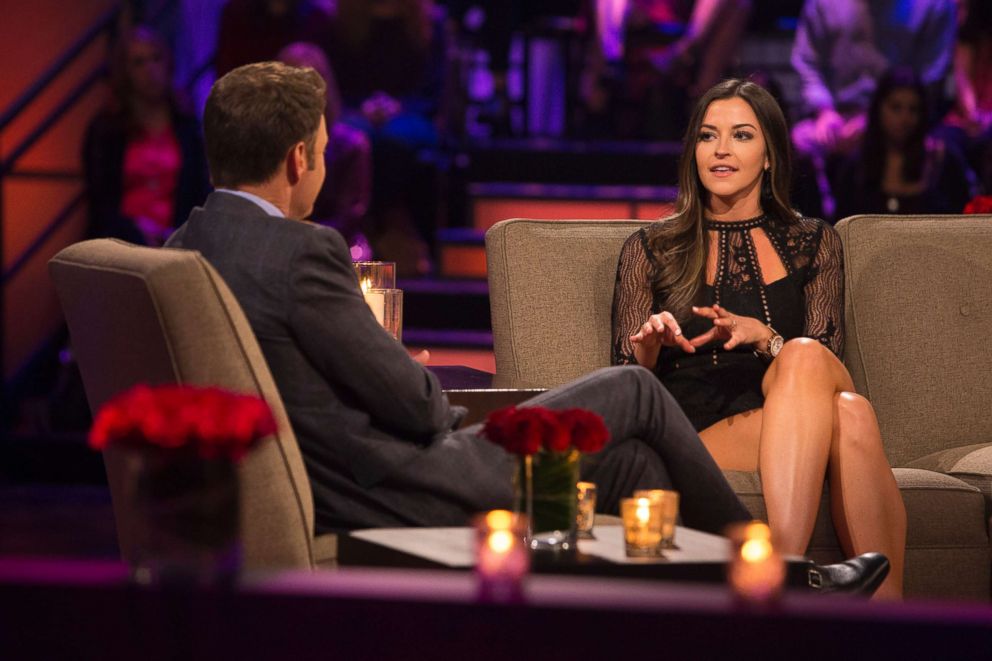 Finally, Arie came out. When Tia confronted him, he explained he sent her home because of what he was feeling with Kendall. He told Jacqueline that her going for her Ph.D. was not an obstacle, but clearly he wasn't able to go forward. Chris asked him about Bekah and he said that, looking back, he thought it was too big a risk for him to continue with her because of her age.
Caroline mysteriously said, "I know what you did and I don't know how you could do that. And I just really don't understand. But I really hope you found what you're looking for."
Arie said he appreciated her saying that but neither of them elaborated on her comment.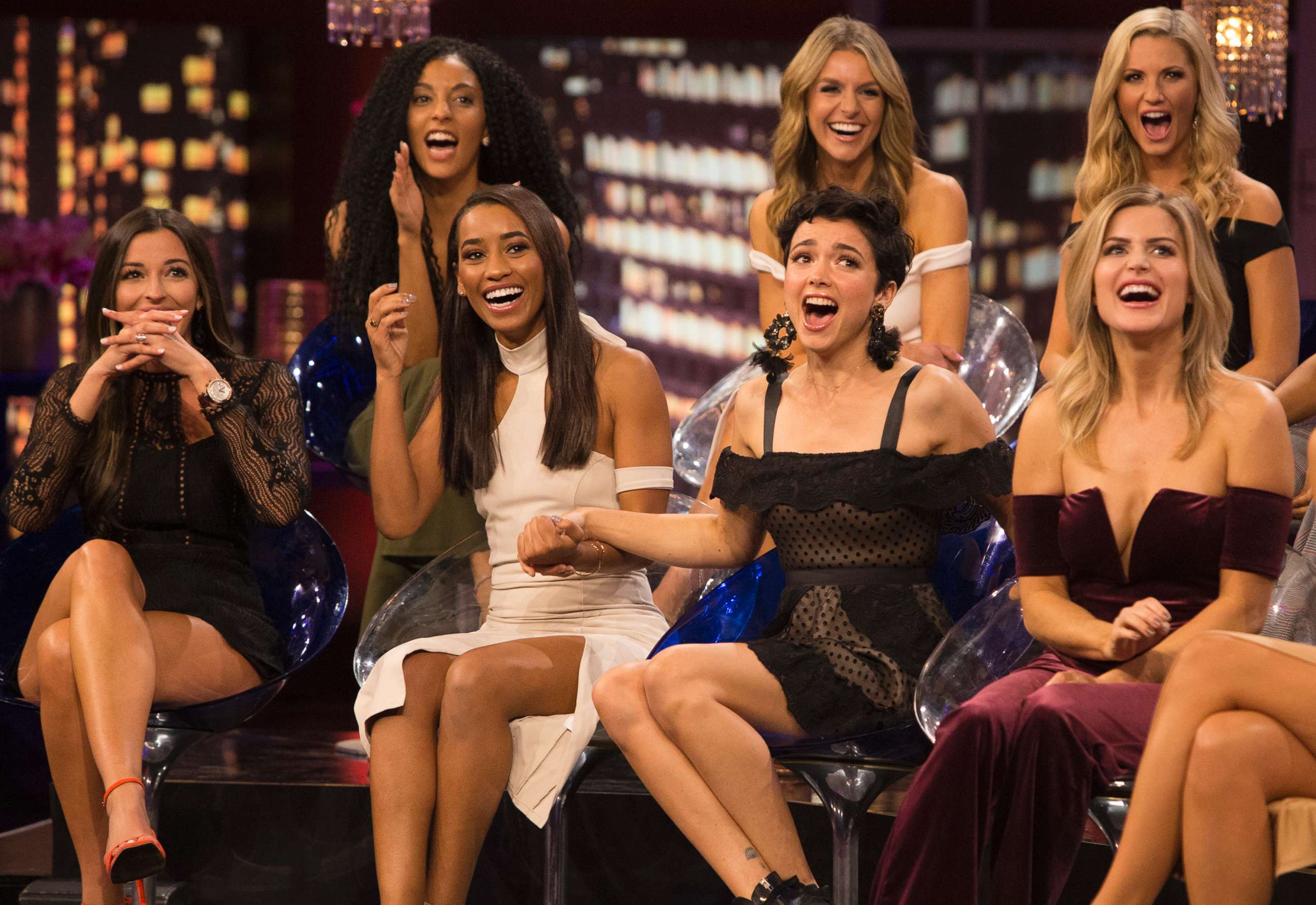 Then Krystal joined Arie on the couch. She said her goodbye felt very cold and Arie said that looking back, it was pretty appropriate. He felt that there was a whole other side to her that he didn't see until the show aired. He said that maybe he "dragged it on longer than I should have," which drew cheers from the audience. Krystal said she was upset with him for spending time with other girls. Arie said that he stuck up for her and maybe he shouldn't have.
Later, Chris showed some bloopers and then John Cena and the stars of the new movie, "Blockers," appeared and showed a clip of the film. Chris wrapped things up with some clips of the girls blocking each other.
"The Bachelor" returns Monday night at 8 p.m. on ABC.