Monday night's episode of "The Bachelorette" took Becca Kufrin and her bachelors to Virginia -- Richmond, specifically -- to learn if the state really is for lovers. After a rocky week in Las Vegas, Chris fought for a second chance with Becca as she found new interest in underdogs Jason and Leo.
The drama started early Monday night when Lincoln and Chris went at each other's throats. While chatting with the other guys, Chris mentioned that this was his week for redemption after threatening last week to pack his bags and go home. He told the guys that he was wanted to spend more time with Becca this week, which agitated Lincoln.
"There are people cracking under pressure," Jason said, referring to the growing feud.
Jason had a chance to move past the drama by going on his first one-on-one date with Becca. The date started with a simple tour of Richmond at the best tourist stops like St. John's Church, Sugar Shack Donuts, and The Edgar Allan Poe Museum.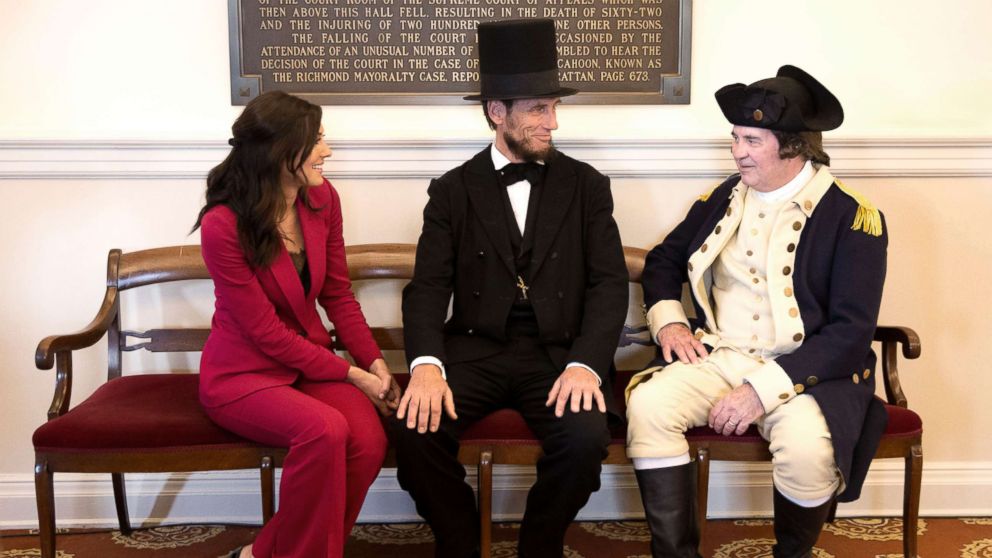 After a bizarre "unhappy hour" event at the Poe Museum, Becca surprised Jason with three of his closest friends at a local bar. They each told Becca that he was a special a guy and great marriage material. Apparently, they opened her eyes to the possibility of Jason because the date kept getting better and better.
The connection deepened over dinner when Jason explained his experience of watching his grandmother struggle with dementia. The conversation triggered Becca to tell her story about how she watched her father die at such a young age. On the date, she opened up with Jason like she's never done with any of the other guys.
"Jason was worth the wait," Becca said after giving him a rose. "After tonight, I can really see myself saying yes to a forever with him. I am falling for Jason."
After fanning the slow-burning fire with Jason, Becca took Colton, Garrett, Wills, Connor, Blake, Lincoln and Chris to Richmond's state house to get political. After meeting quirky George Washington and Abraham Lincoln actors, the guys participated in a mock debate to find "Becca's running mate."
The debate started to slide off course when Lincoln said he never once threatened to go home like Chris did last week. This sparked a fight between the two men, which Becca called "embarrassing."
"There's a nasty side of Lincoln that is very malicious and aggressive," Chris said during the debate. "If she saw the man you are when you are not around her, I think she would be disgusted."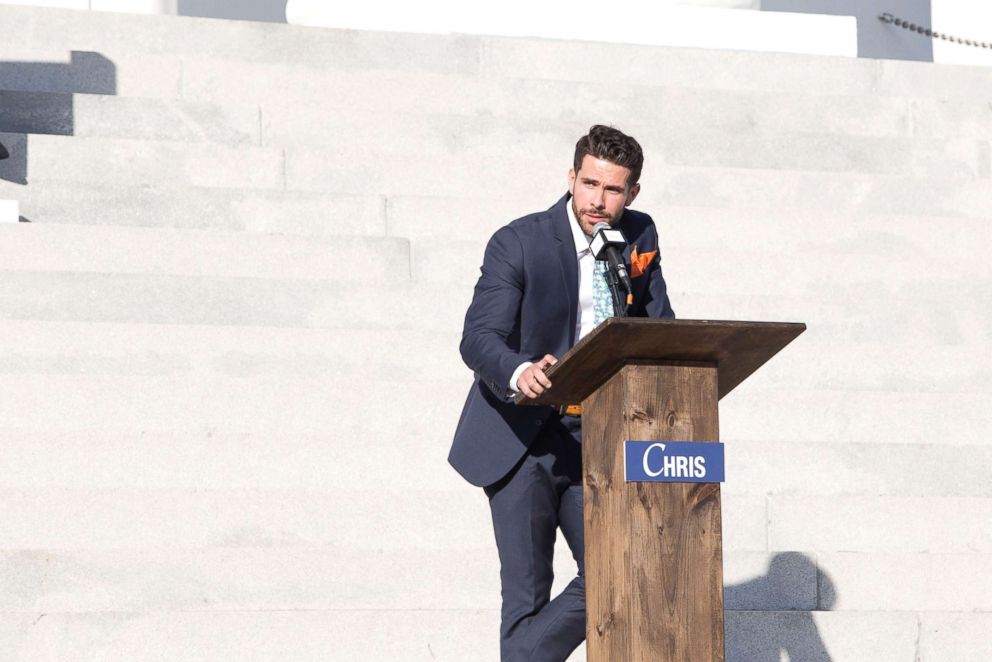 Later that night, the tension increased when Becca told Chris that some of the guys were afraid that he'll get physical. She told him that Lincoln told her that people didn't want to be his roommate because they were afraid. This put a sour mood on the entire evening, angering the other guys because Chris put her in a bad mood.
Ultimately, Becca attempted to move past it and gave the date rose to Colton -- to Garrett's disbelief.
After a rocky group date, Becca took Leo on his first one-one-one date, which started out just as tumultuous. An "emotionally drained" Becca said she was too much in her head and couldn't get her mind off last night. But once she sat down to chat with Leo he calmed her down, and they had a great time shucking oysters. After opening some oysters, Leo also opened his heart at dinner, explaining that he often feels he's not enough because he's been such a disappointment in his father's eyes.
Becca gave Leo the rose before heading out to a special live performance of "Kiss Somebody" by country singer Morgan Evans. "Leo is goofy and he has so many different sides to him that I love," Becca said. "It just feels right when it's with him."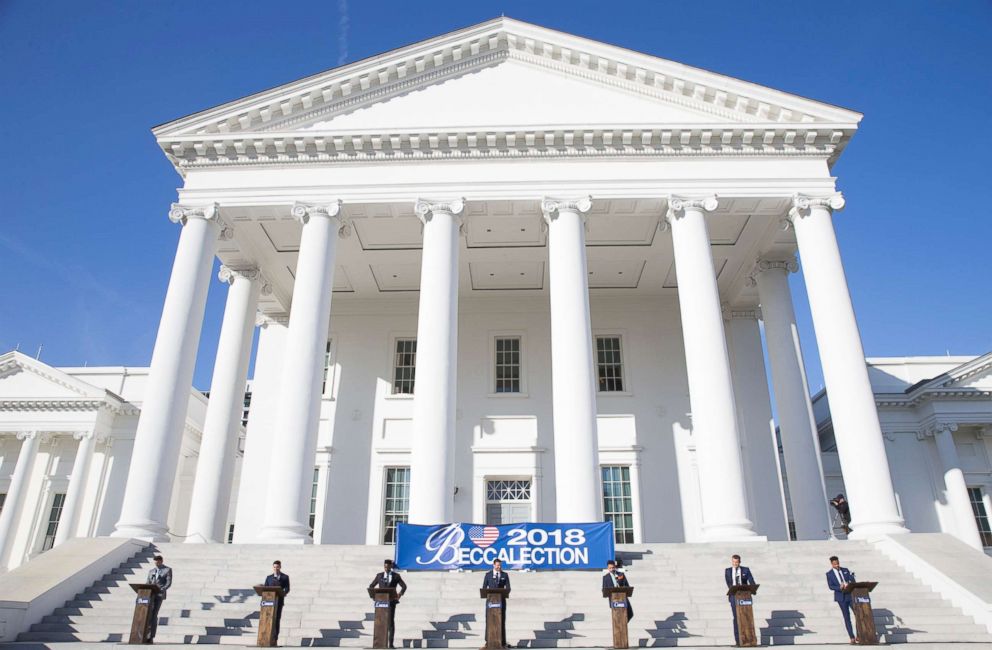 Though the date was over, the night was far from finished because Chris decided to confront Becca in her hotel room about their issues, but the conversation didn't go as well as he'd hoped. After a lot of arguing, Becca decided she had enough. She explained that their relationship is nothing like some of the relationships she is developing with the other men and doesn't see it progressing. She sent him packing.
"I think Chris is just a very angry person," Becca said. "Chris proved that he's not for me. He's not somebody that I would want to spend my life with, who I would want as my partner, who I would want to raise children with. He's not the guy I want in my life. Ever."
The next day, host Chris Harrison told the bachelors that Becca didn't want to do a cocktail hour and instead wanted to go straight to the rose ceremony, where she sent Lincoln and Connor home.
The remaining men -- who will take a trip to the Bahamas next week -- are: Garrett, Wills, Leo, Colton, Blake and Jason.
"The Bachelorette" returns next Monday at 8 p.m. on ABC.