As the drama heats up on this season of "The Bachelor," the contestant that everyone still seems to be talking about is "Queen" Victoria Larson.
Monday night, the self-declared queen since night one, added more tension to the house as five newcomers were introduced on the show. Specifically, former Miss Universe Puerto Rico, Catalina Gomez, who threatened to take Larson's crown away.
But on Tuesday, the 28-year-old took a step back from the spotlight of "The Bachelor" to address the downside of fame as her mugshot from a 2012 arrest for shoplifting re-surfaced online.
"When initially the story broke, I called my dad of course, and he's like, 'How do you feel?' And I'm like, 'I feel liberated, like everything's exposed," Larson told "Good Morning America." "I can tell my future husband Google me. I have no secrets to hide."
Larson was captured on security footage at a Publix grocery store in Tallahassee placing over $250 worth of groceries and makeup from her cart into a reusable shopping bag at self-checkout and did not pay for the items, according to arrest documents obtained by "GMA."
Larson was arrested without incident, booked into Leon County Jail where she stayed for two days and later released after she posted $1,000 bail. She pleaded no contest to the petit theft charges, according to court records, and was ordered to six months probation.
Larson made her mark since night one of this season, being very forward with Matt James, not stopping until she gets what she wants and for also stirring up some drama with the other women in the house.
She quickly became dubbed this season's villain after using words like "slut" and "whore" to describe the other women competing for James' heart, even though she claims to call them her friends on the show.
But Larson assured that she didn't mean anything by those comments and apologized if it came off the wrong way while the cameras were rolling.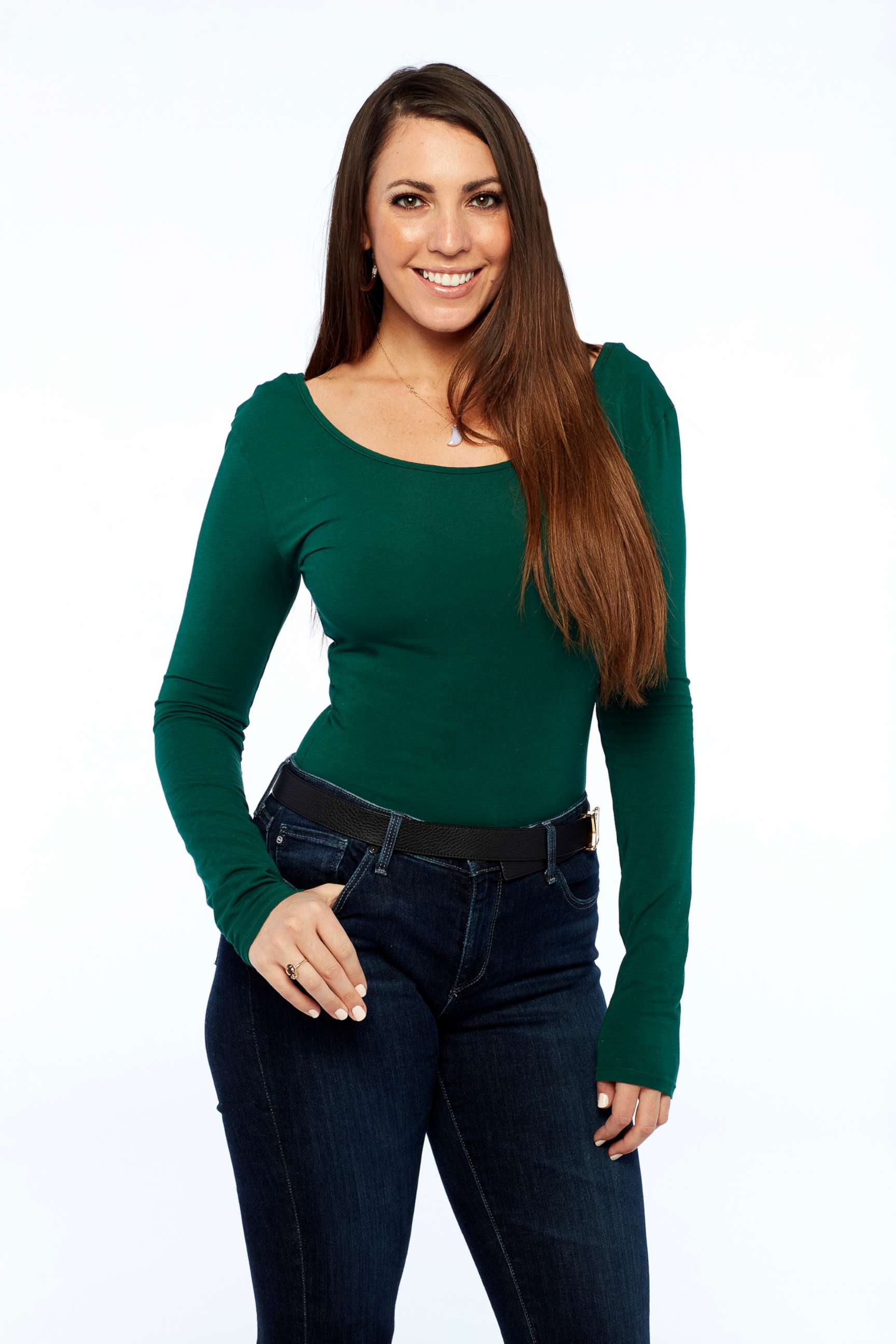 "They knew me and knew my heart and knew that I really never had ill intent. So I think they hit differently, just because they know me," Larson told "Good Morning America." "It was all in good fun. If my words or actions hurt anyone, like I sincerely apologize and I'll do better and hold myself accountable. I'm not a bully, I'm really not."
Still, the backlash from viewers against Larson has been strong. She told "Good Morning America" that she's even received death threats.
"I anticipated being well received," she said. "To get like the bullying messages and the hate mail and the death threats -- I wasn't really prepared for that at all. 100%, it was shocking."
Now, Larson wants viewers to know that what they see on television may not always be what they seem.
"I don't think my kindness really got to show through," she said. "I really do have a good heart."
ABC News' Frank Elaridi and Cameron Harrison contributed to this report.