"Black Panther" and "Stranger Things" took home top honors at the 2018 MTV Movie & TV Awards, held in Santa Monica, California, on Saturday and airing on Monday night.
"Black Panther" took home Best Movie honors, while Best Hero and Best Performance in a Movie trophies went to its star, Chadwick Boseman.
While accepting Best Hero, Boseman introduced James Shaw Jr., who disarmed a man who opened fire at a Waffle House in Tennessee this past April, giving him the award.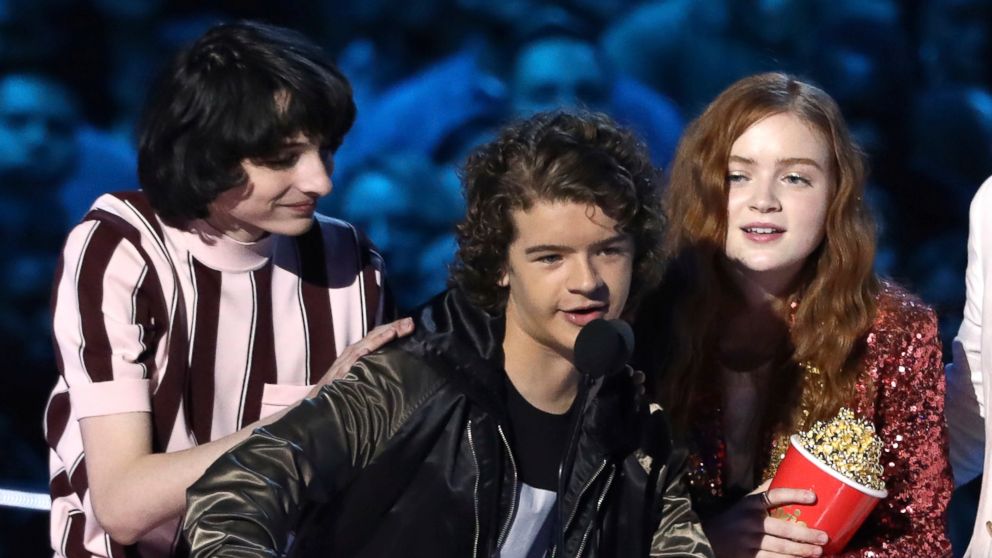 For the second straight year, "Stranger Things" walked away with Best Show and star Millie Bobby Brown won Best Actor in a Show. The 14-year-old actress, who didn't attend the Awards due to an injury, used her prerecorded speech to address online bullying. The star recently left social media due to negative comments.
The highest honor at the MTV Movie Awards -- The Generation Award -- was given to "Guardians of the Galaxy" and "Jurassic World" star Chris Pratt, who gave a shout out to his 5-year-old son Jack, "who will watch this someday."
"Love, Simon"'s Nick Robinson and Keiynan Lonsdale won for Best Kiss. While accepting the award, Lonsdale, dressed in a gold top, white skirt and cream and gold "Prince" sequin coat, urged kids to be themselves, saying, "You can live your dreams and wear dresses, you can live your dreams and kiss the one that you love no matter what gender they are."
Aside from handing out movie popcorn trophies, the event featured Chloe x Halle performing a medley of "The Kids Are Alright" and "Warrior" from their debut album, and Nick Jonas and Mustard performing their new single "Anywhere" for the first time in its entirety.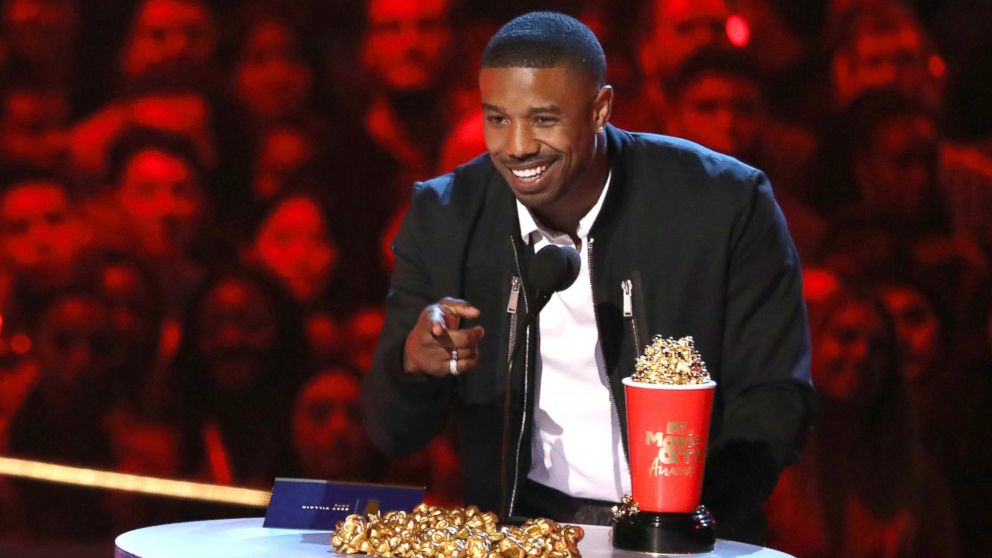 Complete winners list:
Generation Award: Chris Pratt
Trailblazer Award: Lena Waithe
Best Movie: "Black Panther"
Best Show: "Stranger Things"
Best Kiss: Nick Robinson & Keiynan Lonsdale, "Love Simon"
Best Villain: Michael B. Jordan, "Black Panther"
Best Reality Series: "Keeping Up with the Kardashains"
Best Performance in a Movie: Chadwick Boseman, "Black Panther"
Best Actor in a Show: Millie Bobby Brown, "Stranger Things"
Best Comedic Performance: Tiffany Haddish, "Girls Trip"
Best Hero: Chadwick Boseman, "Black Panther"
Best On-Screen Team: Finn Wolfhard, Sophia Lillis, Jaeden Lieberher, Jack Dylan Grazer, Wyatt Oleff, Jeremy Ray Taylor and Chosen Jacobs, "IT"
Best Fight: Gal Gadot, "Wonder Woman"
Best Musical Moment: "Every Breath You Take", Stranger Things
Best Music Documentary: "Gaga: Five Foot Two"
Most Frightened Performance: Noah Schnapp, "Stranger Things"
Scene Stealer: Madelaine Petsch, "Riverdale"