Black in Vegas: Usher and Ne-Yo share gratitude for historic Black entertainers
Black artists carry the torch of the Black Las Vegas performers before them.
Las Vegas has been an epicenter for entertainers since the 1950s, but Black performers have always had trouble reaping the benefits of their success in the desert oasis.
Now, Black artists are carrying the torches of trailblazers that came before them, headlining casinos and selling out venues.
"I feel like Black entertainers in Las Vegas crawled and scraped so that we could fly," Las Vegas native Ne-Yo told ABC News.
"If not for the struggles they endured, there would be no possibility of somebody like me getting to go back to my hometown and perform on some of the biggest stages in Vegas."
While early Black entertainers could perform at venues in the city, they were often confronted with prejudices, from not being able to eat in the casino to not being allowed in the front door.
"Imagine driving up to the front of the casino and your name is in lights, biggest day on the sign, and you can't walk through the front door, you have to go around the back because you're Black," Ne-Yo said in an interview airing in the ABC News special "Soul of a Nation Presents: Black in Vegas," Wednesday, Feb. 1, at 10:00 p.m. ET on ABC and the next day on Hulu.
The special includes interviews with entertainers past and present from Ne-Yo and Usher to comedians George Wallace and Luenell to Anna Bailey, the first Black Vegas showgirl, as well as never-before-seen video and an interview with Sammy Davis Jr. about performing in Las Vegas.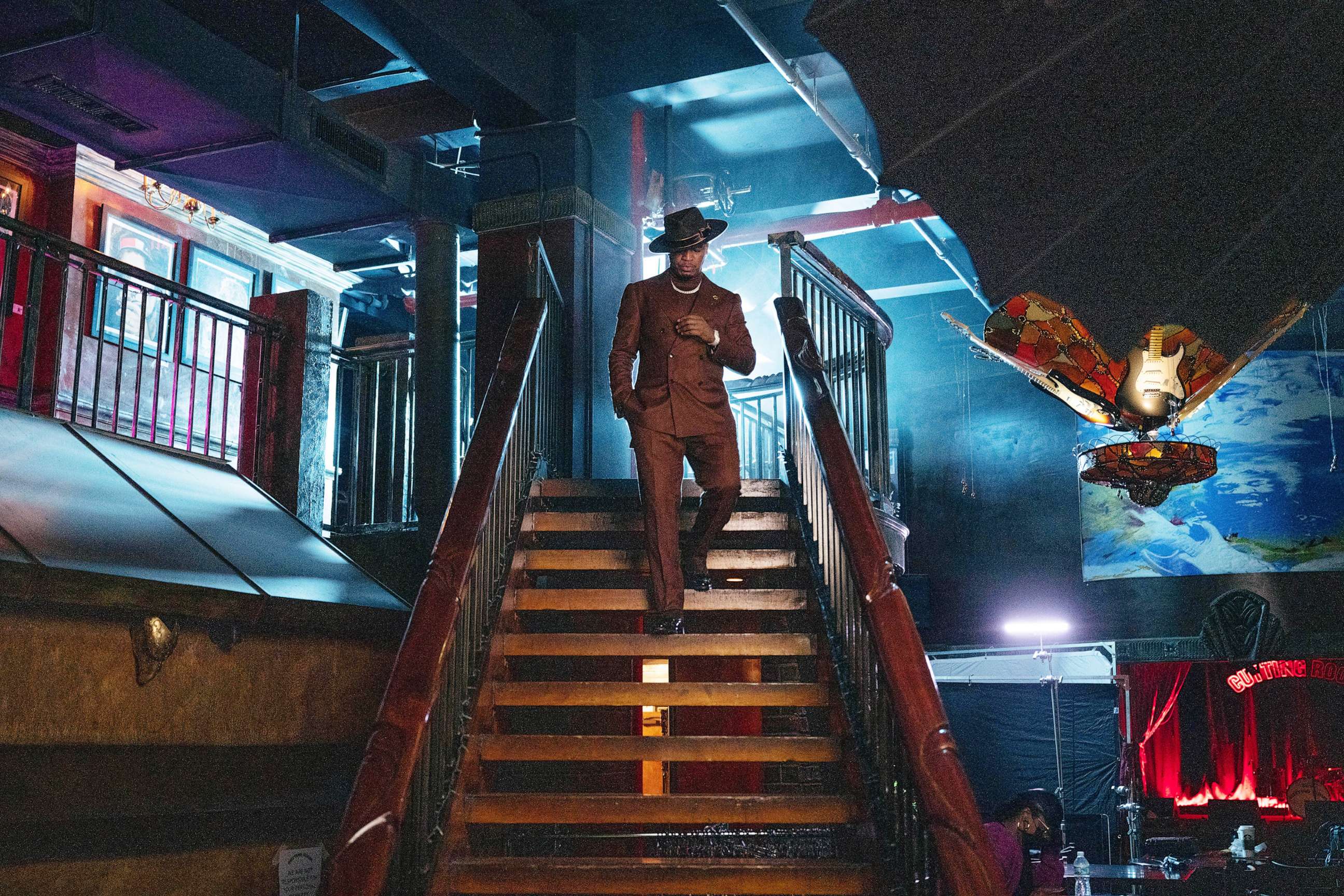 Despite the success these performers brought to the casinos, discrimination never wavered, forcing artists like Davis and Smokey Robinson to pave their own way, opening the gates for others like Ne-Yo and Usher to be able to have residencies in the city decades later.
"They epitomized what it was to just entertain," Ne-Yo said. "Took a liking to Sammy Davis Jr., especially because he was the one that looked like me."
Eight-time Grammy-award-winning artist Usher, meanwhile, has made his mark in Vegas with two previous residencies and another residency debuting this March.
His first show in 2021 went so well that the artist added six additional shows to his residency, selling out each date at the 4,300-seat Colosseum at Caesars Palace.
The next year, he sold out all 25 of his shows during his second residency at the Dolby Live at Park MGM, a larger venue seating 5,200 people.
With a three-year run in Vegas, Usher seems to know how to sell out venues.
"I'm skating on stage, there's a strip club on the stage, there's Ush-bucks flying all over the place. You got girls literally hovering in the air, almost 30 feet in the air, and this is of some culture that you've never experienced, but you feel like you have," he told ABC News.
Three-time Grammy Award winner Ne-Yo took the stage alongside Usher during his MGM residency last year, performing some of his own classic hits.
"When I hear the story about how the Rat Pack did their thing, and how they would show up at each other's shows and they would support each other," Usher said, "we're kind of like the new Rat Pack."
Both artists are grateful for the plight of Black Vegas entertainers and note there is still more work to be done.
"To see the type of progress that we in America have as minorities, it's good -- there's so much more we need to address though," Usher said.
"Wouldn't it be good to one day own our own hotel, have our own theater, and have our own stage and stuff like that? Well, we're laying the groundwork today for that to be a reality in the future."