— -- A pack of Hollywood heavy-hitters stars in "Isle of Dogs," a new stop-motion animation film by Wes Anderson.
Bryan Cranston, Bill Murray, Greta Gerwig, Liev Schreiber and Scarlett Johansson are among the stars of the film, which premiered Thursday at the Berlin International Film Festival.
"Isle of Dogs," set 20 years in the future in Japan, tells the tale of a young boy going in search of his dog, Spots, who along with all other canines of Megasaki City was expelled to Trash Island after an outbreak of dog virus that threatened the city's humans -- including its cat-loving leadership.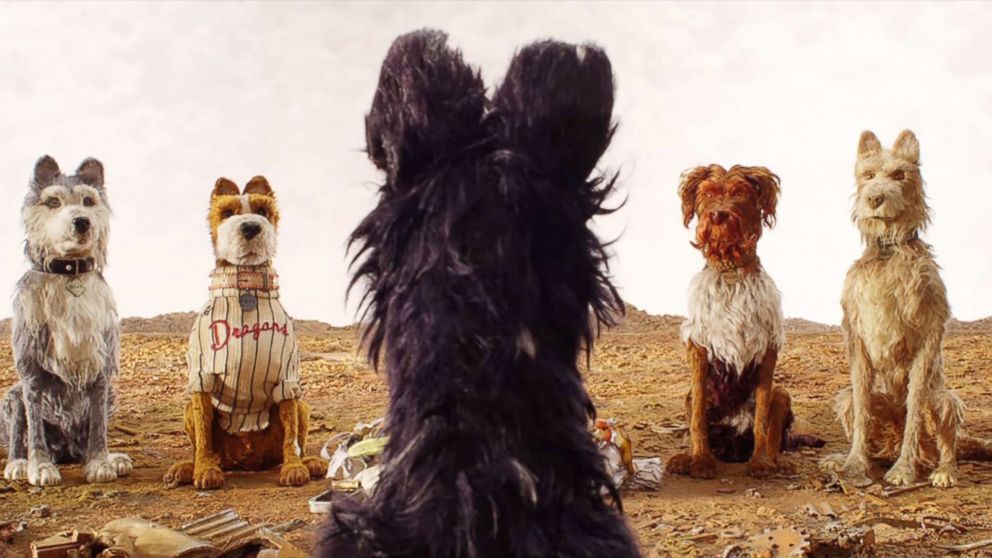 "Breaking Bad" star Bryan Cranston voices the lead character, Chief, an aggressive stray.
Cranston told ABC News he jumped at the chance to star in the film owing to its creator. "The only two words my agent had to utter were 'Wes Anderson,'" he quipped.
While the story touches on the bond between humans and their canine companions, it goes beyond that to offer a poignant social critique that addresses rapid technological advancement, environmental degradation and even government-led conspiracies.
"This story is intrinsically beautiful and important and relevant to the times," said Cranston. "There are themes of fear-mongering, themes of isolationism, segregation of people and xenophobia, immigration. Wes is an American director, but his storytelling is universal."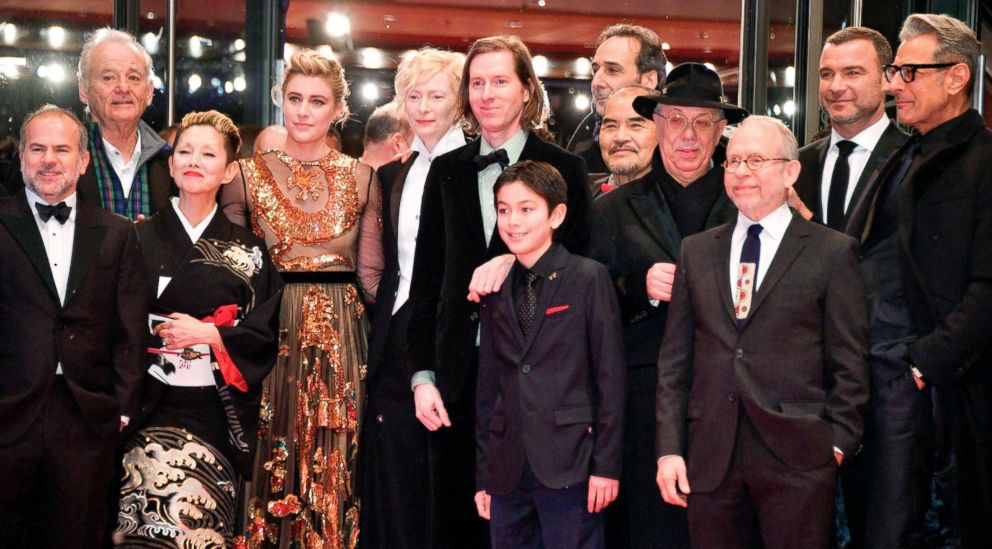 Among the ensemble of actors is Schreiber, who voices the furry character, Spots. He recorded his voice-overs in just two hours.
"It was nerve-wracking because I wanted very much to impress Wes and had a very limited time to do so," the actor told ABC News.
Murray, who has appeared in all of Anderson's films and stars in "Isle of Dogs" as a former baseball mascot named Boss, joked that his appearance in the film was probably just an economical casting choice.
"I'm cheap," he said. "I don't make a lot of trouble and there's not much you can do with me in hair and makeup."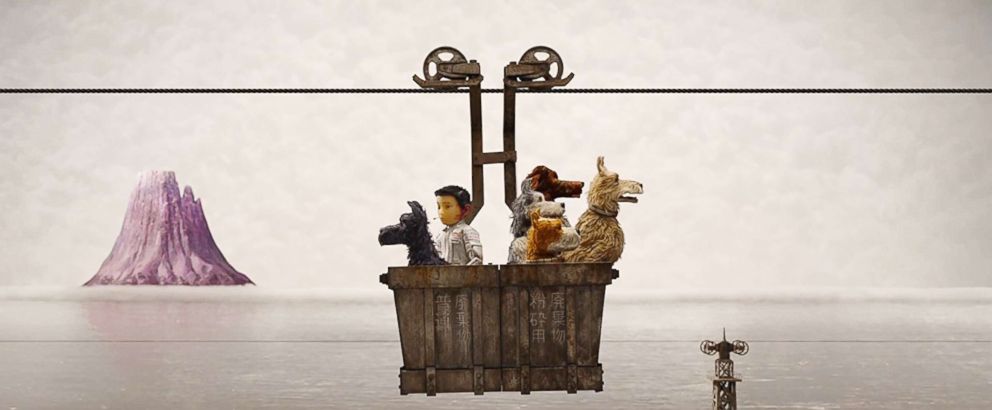 Other big names lending voices to both humans and dogs in the film include Edward Norton, Jeff Goldblum, Frances McDormand and Yoko Ono.
"Isle of Dogs," which hits U.S. theaters on March 23, premiered at the Berlin International Film Festival in Germany. It's the first time the city's 68-year-old festival has featured an animated film on opening night.
But many are calling it a solid choice as the film shines thanks to Anderson's attention to detail. Among these are the 1,000 puppets that appear in the film, some of which took as long as 16 weeks to build.
The film has a largely traditional format, with 3-D figures and objects painstakingly moved frame by frame, a process that can take years. In "Isle of Dog,s" only a few seconds of film were shot per day.
Anderson shuns computer-generated, or CG animation, which creates effects digitally. Instead he chose to have every cloud, lamp post, and building made by hand.
"It's an old-fashioned technique in the first place...but we push that as far as we can push it," Anderson told the press ahead of the screening. "We try to do everything we can in a camera, and I don't think there's anything in the whole movie that you would really call CG."