What if Brad Pitt and a cast of goofballs threw a two-hour party on a train speeding from Tokyo to Kyoto at 300 kilometers per hour, charged admission and called it a movie? That would be "Bullet Train," now in theaters where the action comes nonstop even when the snarky laughs are hit and miss.
There's hardly a pause or flashback that develops plot, character and an iota of logic, which could be a problem if this wild bunch -- they're all killers for hire -- wasn't so crazily determined.
Pitt is having the time of his life as an aging assassin who calls himself Ladybug, an insect representing good luck. Ladybug needs it. Pitt makes his own luck. Has anyone ever looked as good as Pitt does at 58? Even wearing a bucket hat and stupid glasses! Just saying.
Ladybug is suffering a crisis of conscience. "Every job I do, somebody dies," he says. Duh.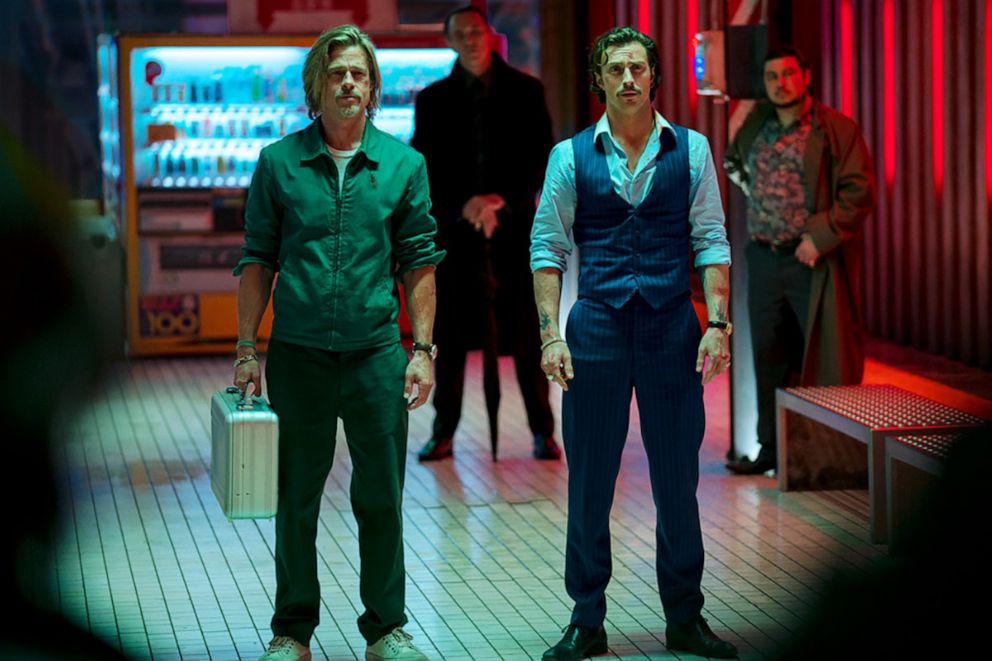 After a stint in therapy, Ladybug swears off guns, which means he'll have to lean in on his ingenuity when he gets pulled back on the job by his handler Maria Beetle (Sandra Bullock in a cameo payback for Pitt showing up for a few minutes in her recent release, "The Lost City").
Ladybug's new mission impossible is to hop on that bullet train in Tokyo and grab a briefcase full of money no matter how many homicidal rivals he has to kill to get it. So far, so obvious. But there's something about this reckless rogue's gallery that tempts you to go with the flow.
For scene-stealing you can't beat Brian Tyree Henry as Lemon and Aaron Taylor-Johnson as Tangerine, both known as "the Twins" despite having no kinship. The script by Zak Olkewicz wishes it were Quentin Tarantino's "Reservoir Dogs" or "Pulp Fiction" or "Kill Bill." If only. But Taylor-Johnson and Henry -- in a blonde dye job and fake Brit accent keep jabbing.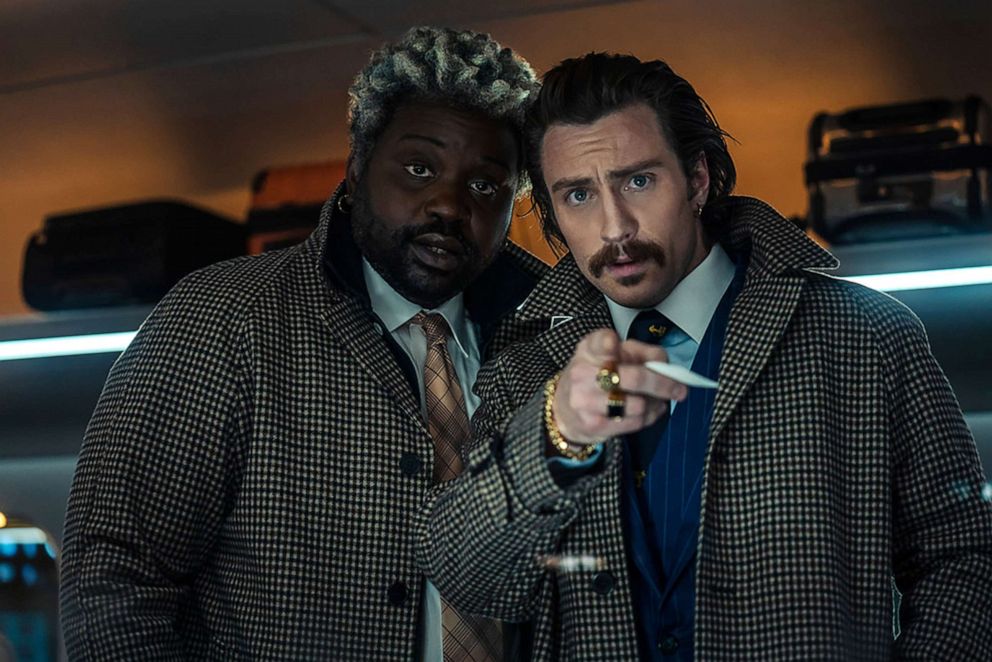 So does Joey King as a schoolgirl psycho called the Prince (don't ask), rapper Bad Bunny as the Wolf, Zazie Beetz as the Hornet, Logan Lerman as the Son -- his dad is the Russian crime boss known as the White Death (Michael Shannon).
There's also a poisonous snake with no nickname. Is that reptile shaming?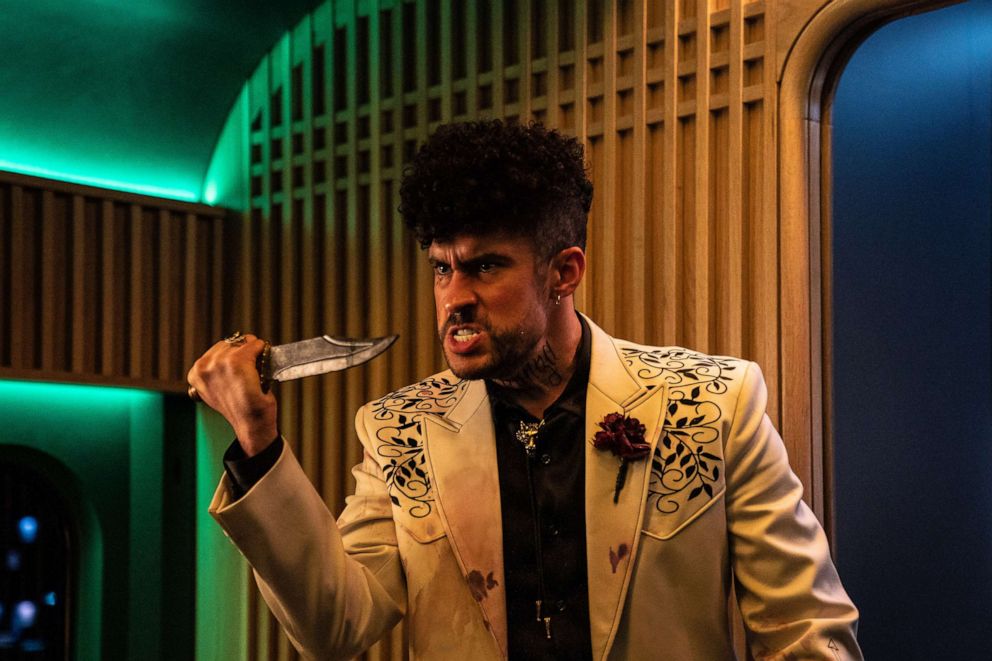 And I haven't even mentioned martial-arts master Andrew Koji as Kimura, a Japanese father seeking vengeance after his son was pushed off a roof and the great Hiroyuki Sanada as the Elder, the boy's royally angry grandfather who is really out for blood.
Fans of the 2010 source novel by Kôtarô Isaka are already miffed that so few Japanese artists are featured in the screen version. But Isaka gave his blessing. There's something about the profit potential of a Hollywood blockbuster, however silly, that eases the pain of whitewashing.
Look for "Bullet Train" to clean up in the dog days of summer. Director David Leitch, a former stunt double for Pitt on such classics as "Fight Club," has earned his action bonafides calling the shots on "John Wick," "Deadpool 2," "Hobbs and Shaw" and "Atomic Blonde."
"Bullet Train" falls way short of that quartet, becoming more exhausting than exhilarating as it goes along. The script has too many empty calories to fill in the gaps. Only Pitt keeps you consistently glued to the screen. His demonstration of movie-star cool is still a thing of beauty.
WATCH: All-star cast of "Bullet Train" talk high-speed thriller
Brad Pitt, Joey King, Brian Tyree Henry and Aaron Taylor Johnson talk to ABC News' Chris Connelly about making the fight-filled comic thriller.