It seems to be Cardi B's season and the rapper has been more open than ever.
After releasing her debut album, "Invasion of Privacy," last week, Cardi B also confirmed that she's expecting her first child with fiancé Offset last weekend during a performance on "Saturday Night Live."
Now in a new wide-ranging interview with GQ, the rapper opened up about a part of life she's rarely discussed on the record -- her affiliation with the Bloods gang.
"Here's the thing, I never really wanted to talk about that, because I always wanted a music deal," she told the magazine. "I always want to keep my endorsements."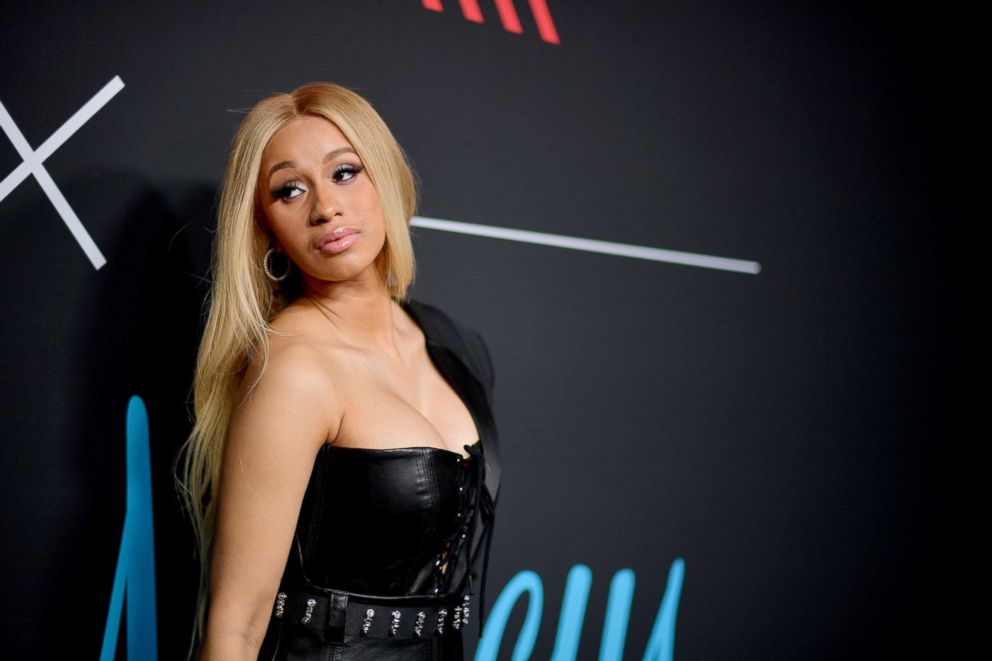 The "Bartier Cardi" rapper continued, "People always be like, 'Oh, Cardi never used to rep it when she wasn't making music.' Yeah, because I already got signed. I can do that now. I'm smarter than what people think. There's so many things that I limited myself because I wanted a million-dollar contract. When I do interviews, I don't talk about it, because I will lose my endorsements. But since the cat is out of the bag..."
Cardi B, whose birth name is Belcalis Almanzar, said she grew up in a very strict household. So strict, she wasn't even allowed to attend sleepovers. It didn't help that she was diagnosed with chronic asthma as a child. By the time she reached high school, Cardi B said she craved a bit of the wild side.
"When I was 16 years old, I used to hang out with a lot of Bloods. I used to pop off with my homies. And they'd say, 'Yo, you really get it poppin'. You should come home. You should turn Blood.' And I did. Yes, I did," she recalled. "You don't leave."
It's a waste of your money. It's a waste of your time.
And although Cardi B said she will never leave behind her affiliation with the Brims subset of the Bloods, which she said in GQ is similar to "a fraternity, a sorority," she doesn't recommend her fans follow in her footsteps.
"That's why I don't talk about it much. Because I wouldn't want a young person, a young girl, to think it's okay to join it. You could talk to somebody that is considered Big Homie [or prophyte] and they will tell you: 'Don't join a gang.' The person that I'm under, she would tell you, 'Don't join a gang,'" Cardi said. "It's not about violence. It's just like -- it doesn't make your money. It doesn't make your money. I rep it, because I been repping it for such a long time."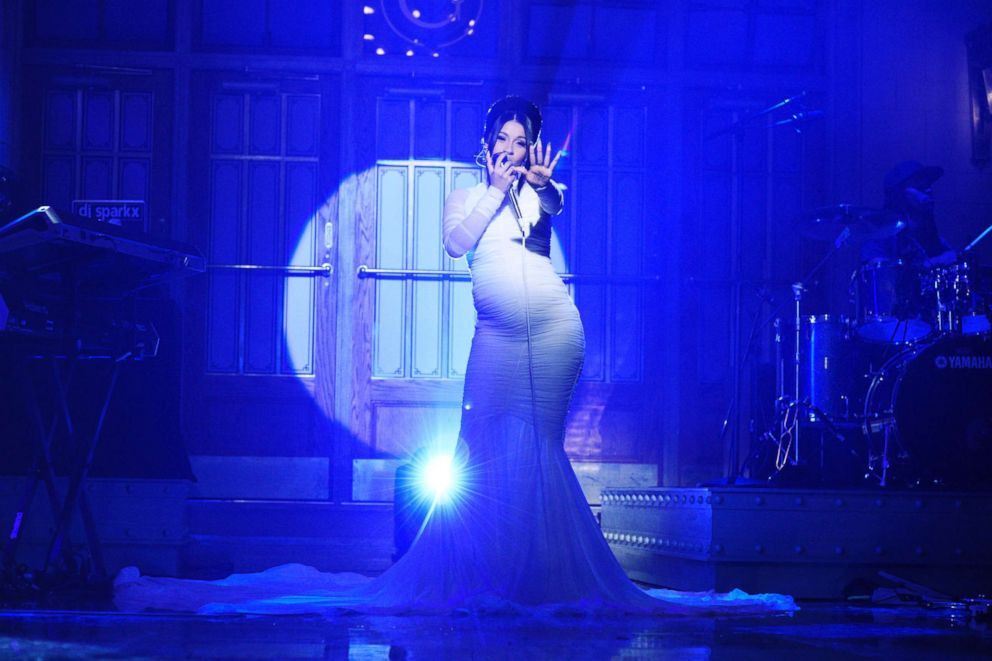 In her hit song, "Bodak Yellow," Cardi suggests that she's affiliated with the Bloods. In the song, she even describes Christian Louboutin shoes as "bloody shoes."
Cardi continued, "If somebody was to tell me right now, 'I want to join a gang,' I would tell them that it's a waste of your money, it's a waste of your time," she said. "And then you can never leave it. Sometimes these people are gonna expect you to be at meetings when you have a job. You gotta be at work till 9:30 p.m., and you cannot go to a powwow because you at work. How you tell that to people?"