Charlize Theron is taking on motherhood both on-screen and off in her new movie, "Tully."
Theron, who is a mom of two, plays Marlo in the film -- a mother to three kids who hires a night nanny to help with her newborn.
"I think mothers are pretty fearless," Theron said today on "Good Morning America." "I have the utmost respect for moms and we don't give moms enough credit."
She went on, "A lot of people are making a big deal because I gained all this weight for the film and how brave that is and I'm like, 'Do you know that moms do this every day and nobody calls them brave?' So, I really wanted this to do justice to mothers out there."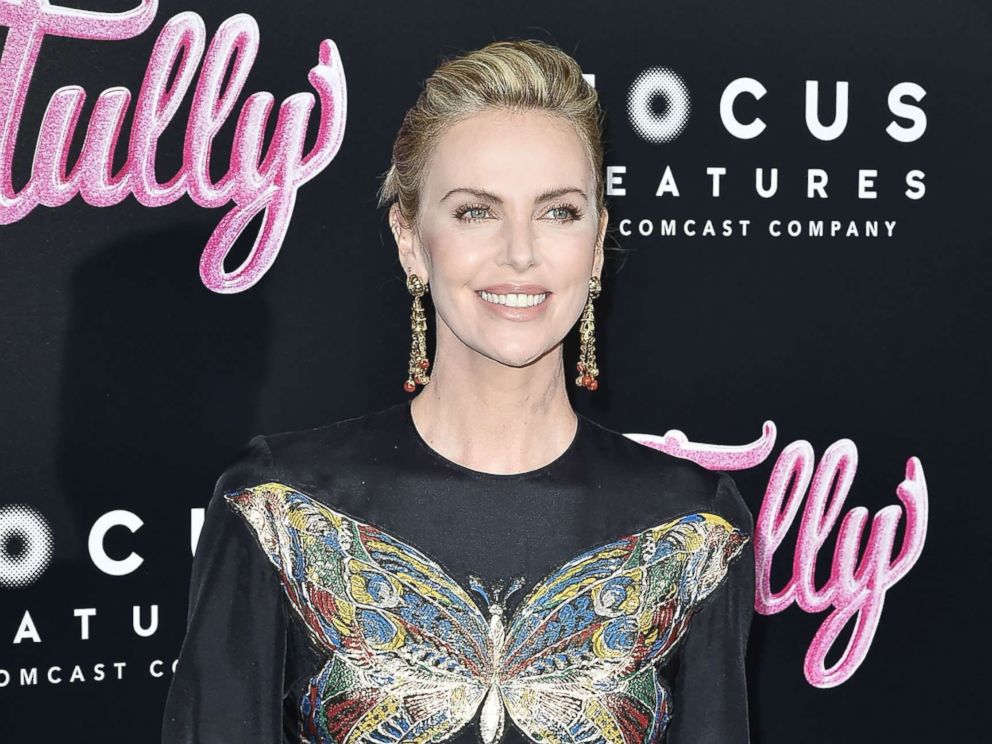 Theron said she still appreciates advice given by her own mother today.
"From the first moment I became a mom, she used to say this thing to me and it's so profound--she would just always say, 'Tomorrow is a new day,'" Theron said. "We don't share enough about how messy it is to raise kids, or how hard it is to raise kids and we should because it is a great thing, but it's hard and it's difficult and it's messy. And that's OK."
Theron admits that having to gain weight for "Tully" took a toll on her emotionally.
"I dealt with depression for the first time in my life and I think a lot of it had to do with the amount of processed foods I was eating and the amount of sugar and I was working with a set of twins on the set, and a 5-year-old and an 8-year-old and I have a 1-year-old and a 4-year-old in the trailer, and I literally went from changing diapers on set to changing diapers in my trailer. It was just nonstop."
"I had more injuries on this than I ever did on 'Mad Max,'" she joked. "It is hard being a mom."
"Tully" is in theaters today.