Former "Cosby Show" star Geoffrey Owens said he has received an outpouring of support after speaking out about the "job shaming" he experienced because he works at Trader Joe's.
Owens, proudly wearing his Trader Joe's name tag, sat down with Robin Roberts of "Good Morning America" Tuesday and reflected on the dignity of work. Now, lots of good things are coming his way.
"It's been nonstop contact and emails and phone calls and texts and interviews and it's bizarre," Owens said in a new statement to "GMA."
"A lot of fun, though," he added.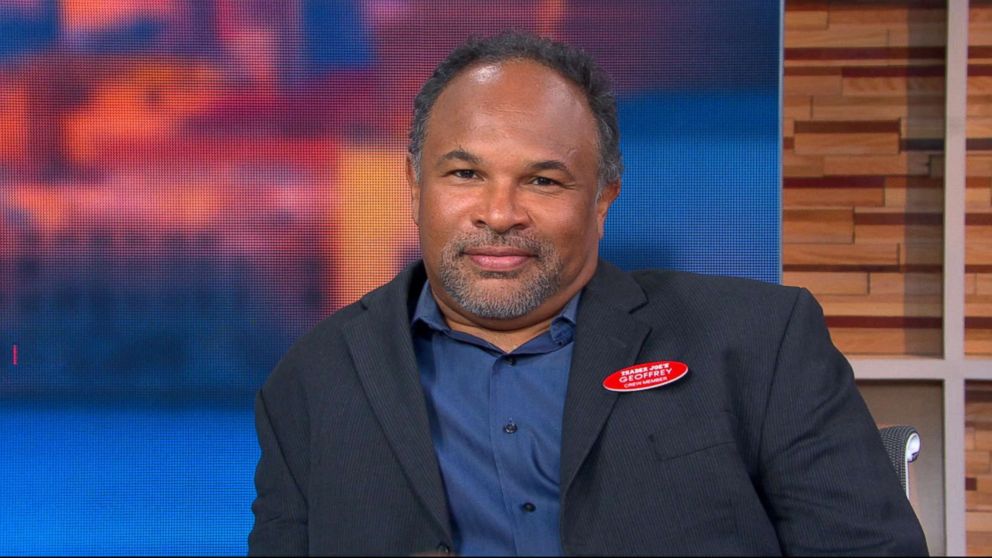 Owens appeared on "The Cosby Show" from 1985 to 1992, but recently made headlines after being photographed while bagging groceries at a New Jersey-based Trader Joe's where he now works.
"I was really devastated, but the period of devastation was so short," Owens said Tuesday on "GMA." "My wife and I started to read these responses from literally all over the world. Fortunately, the shame part didn't last very long."
Since the images went viral, Owens, 57, said he has received immense support from fellow actors.
Owens' "GMA" interview has been watched over 2 million times on social media since Tuesday morning. Owens has also been mentioned nearly 50,000 times on Twitter.
Immediately after the interview aired Tuesday, actor Tyler Perry appeared to offer Owens a job in a tweet.
"I'm about to start shootings OWN's number one drama next week! Come join us!!! I have so much respect for people who hustle between gigs," Perry wrote.
"When I saw that, I was moved by him," Perry said Wednesday on "GMA." "That's the true measure of a man, the true measure of an artist."
Owens said Perry was "generous" for reaching out to him.
"It's very encouraging," Owens said.
He also reflected on how much things have changed in the past 24 hours.
"Never in my wildest dreams would I imagine this," Owens added. "It is like -- what is the best way to get a lot of publicity? Take a job at Trader Joe's."