Meet the new 'Dancing With the Stars' pro dancer Brandon Armstrong
Dancer Brandon Armstrong joined "Dancing With the Stars" for season 27.
It's almost time for an all-new season of "Dancing With the Stars," and as anticipation builds over for the big return, "Good Morning America" chatted with the newest dancer to join the professional squad to see how he is getting ready to hit the ballroom.

Pro dancer Brandon Armstrong has been dancing since he was 12 and trained with "DWTS" favorites such as Mark Ballas.
He has been a troupe member with "DWTS" since season 24, but is hitting the dance floor in this upcoming season to compete for the coveted mirror ball trophy for the first time.
Below Armstrong answers all of our questions on how he is getting ballroom-ready ahead of the big competition, and shares some things fans might not know about him, including that his grandma just might be his No. 1 fan!
The full season 27 cast of "Dancing With the Stars" will be revealed on "GMA" on Sept. 12. The new season of "DWTS" will premiere on Monday, Sept. 24 at 8 p.m. ET on ABC.
What's your earliest dancing memory?
My earliest dance memory is probably my first competition as a young kid when I was 10 years old. My partner and I both went out so excited and completely forgot all of the dance, and it looked terrible!
When did you realize you could dance professionally?
I realized that I could be a professional dancer the first time I was on "Dancing With the Stars" at the age of 13.
Who would be your dream partner?
My dream partner would be someone young and excited who is willing to work on creating something new and fresh every week. It wouldn't hurt if she was cute, but you know beggars can't be choosers!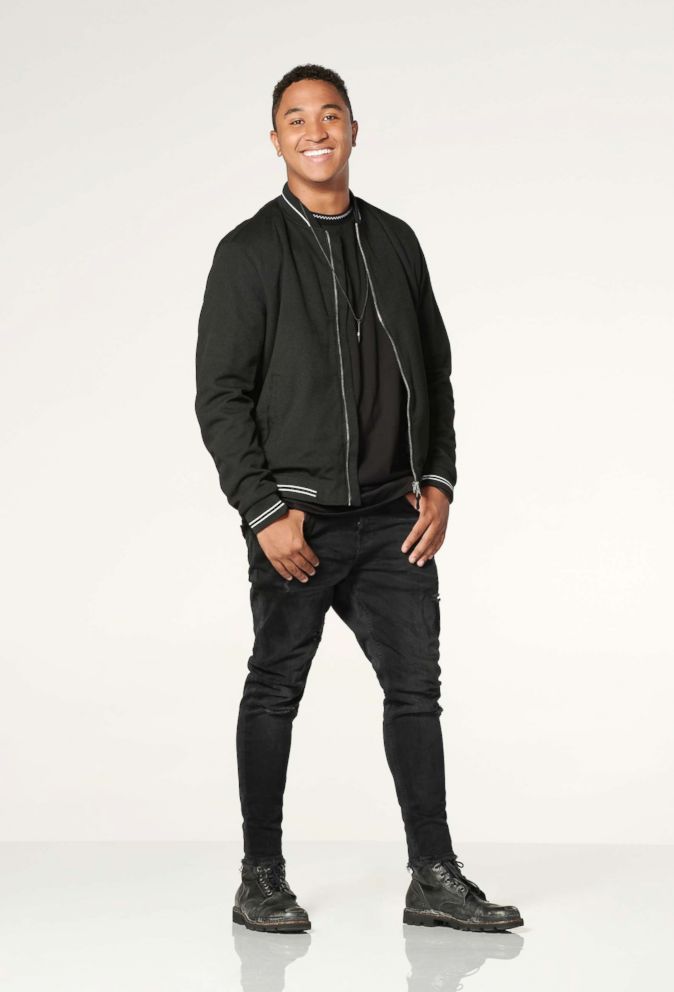 When you're not dancing, what can you be found doing?
When I'm not dancing you can find me boxing. I really enjoy that. I'll always end up back home in Utah, because I'm very much a family kid and love to hang out with my friends. I love to go up the mountains, golf or go to the lake on the boats.
I'm just smiling and trying to be funny so I don't throw up on live television.
What would your fans (or even your friends!) be most surprised to learn about you?
I think they would be most surprised to find out how nervous I get! Honestly, sometimes I'm just smiling and trying to be funny so I don't throw up on live television.
Who in your life is proudest of you for landing this new opportunity?
I'm blessed to have a lot of people who have bought in to my career. However, no one was as excited as my grandma to find out I was the newest pro. It almost gave the poor woman a heart attack when I told her! She now tells all her friends at Walmart and church all about me.