The trailer for the upcoming live-action film adaptation of the animated television series "Dora the Explorer" is here!
Since the teaser for "Dora and the Lost City of Gold" dropped on Saturday, it's amassed nearly 9 million views on YouTube.
The film, based on the popular children's show which aired from 2000 to 2014, looks like it's going to be a wild ride, with Dora taking on possibly her greatest challenge yet -- high school.
But then she's kidnapped and must escape and save her parents, with the help of her cousin, Diego, and sidekick Boots.
Eva Longoria, Isabela Moner, Eugenio Derbez, Michael Peña and Danny Trejo are just a few of the names who will star in the live-action adaptation.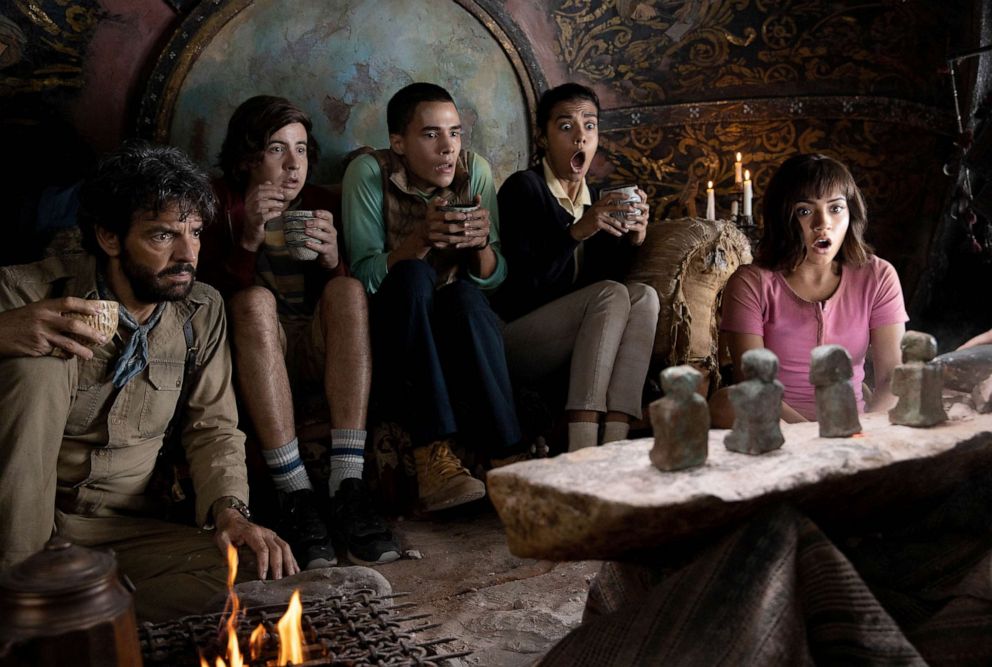 Check out the trailer below:
"Dora and the Lost City of Gold" premieres on Aug. 2.