Elton John's family had a sweet reunion with Lady Gaga on Oscars Sunday.
John's husband, David Furnish, posed with their sons, Zachary, 11, and Elijah, 9, and Gaga, who is the boys' godmother, at The Elton John AIDS Foundation's 30th annual Academy Awards viewing party.
The musician was unable to attend his own party due to a scheduling conflict with his "Farewell Yellow Brick Road" tour.
John shared a snap of his husband and their sons with Gaga at the event, which he captioned: "So sad to be missing out on these family photos from #EJAFOscars tonight with @DavidFurnish, @LadyGaga and the boys but I'm sending my love to everyone for their support of @EJAF. It means the world to us!"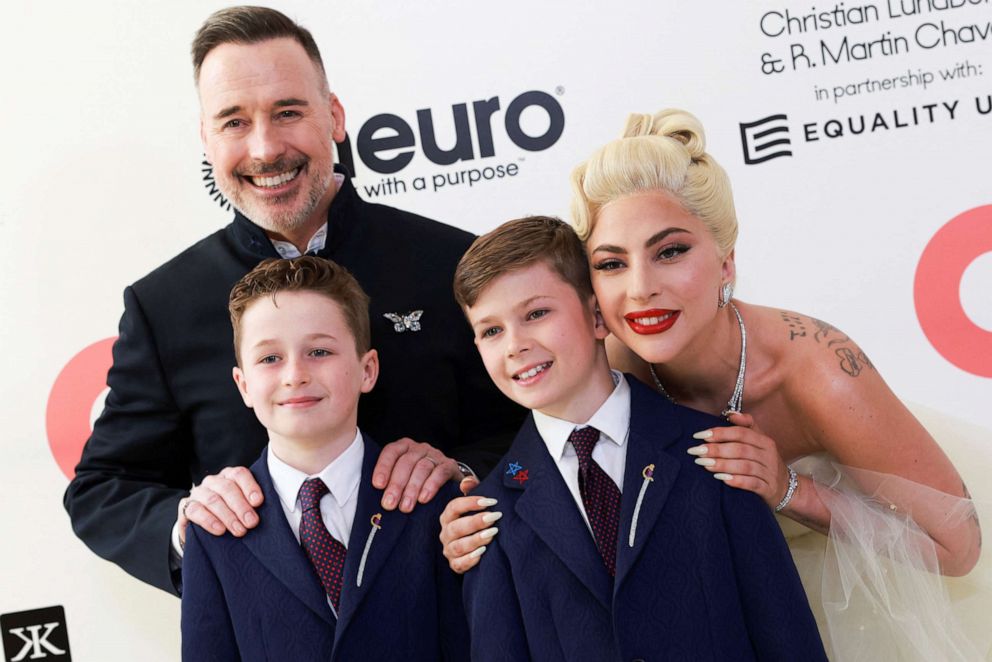 In Furnish's post, he wrote, "So excited to be at #EJAFOscars night with the boys, Gagamother, and all of our incredible friends!! This is @EJAF's biggest night of the year, and it means the world to us and our partners around the world."
The star-studded event benefitting the foundation's mission to end AIDS was co-hosted by Furnish, Gaga, Eric McCormack and Billy Porter.
Musician and longtime friend of Elton's, Brandi Carlile, also performed at the event.
John opened up to "Good Morning America" earlier this month about missing the viewing party.
"It breaks my heart that I can't be there because it's an event that means so much to us," he said.