Ethan Hawke has been busy.
In fact, he's so busy that even when he's trying to do nothing, he'll often get an idea for a new project.
"I look forward to those moments because no sooner do I do that, then I start refilling the tank," Hawke said in an interview for ABC News' "Popcorn With Peter Travers." "I tend to be a little bit restless. I have been since I was young. And I like to do things I guess."
That's how Hawke, who stars in this year's films "Juliet, Naked" and "First Reformed," got the idea for his latest film "Blaze," which is about the country singer Blaze Foley, who was shot and killed in 1989.
"What invariably happens to me when I have these moments where I say, 'Let's lay back and do nothing,' something weird will happen to me," said Hawke, who directed and co-wrote the movie. "Like, well, I'll start obsessively listening to Blaze Foley's music."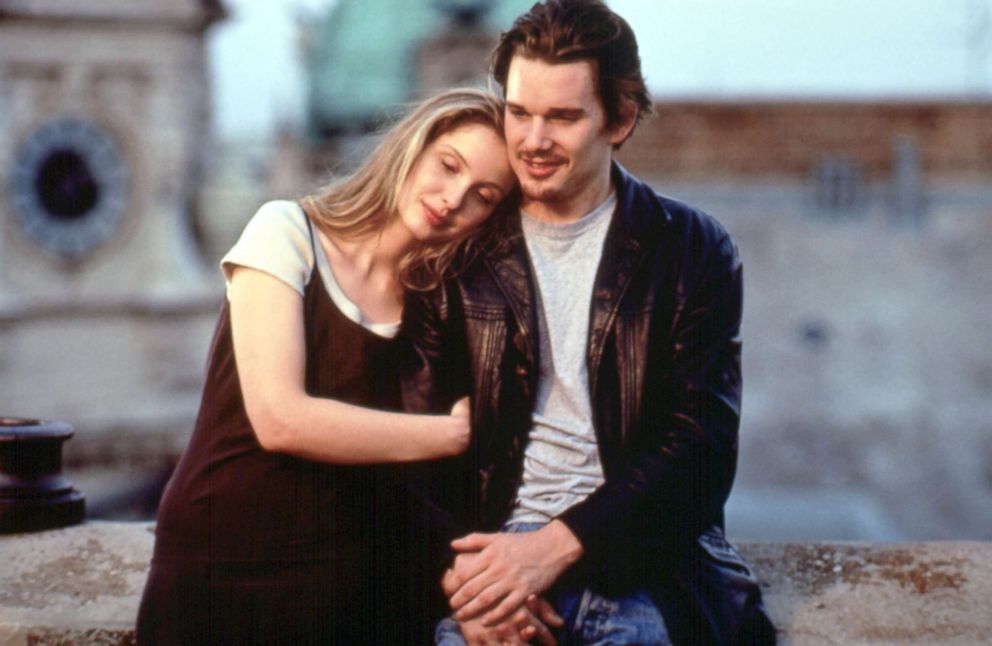 Hawke is no stranger to taking chances and jumping on opportunities that come his way. He recalled when he decided to not go to college so that he could star in one of his first and most memorable film roles.
"My mother, that was really tough for her ... she was 18 when I was born. We're from Fort Worth, Texas. She wanted me to go to college. I promised when I dropped out that I would take responsibility for my own education because I had to do 'Dead Poets Society.' And when I look back on it, working with Peter Weir, working with Robin Williams, it was like an electrical charge, not just on that movie, but it was the subject of that movie ... carpe diem!" Hawke said.
"It put a charge in me to try to keep creating and keep working and not to look at the arts as a unit of sale but to look at it as a life choice, like as a kind of calling," he continued.
Download the "Popcorn With Peter Travers" podcasts on Apple Podcasts, Spotify, Tunein, Google Play Music and Stitcher.
Hawke continued following his calling. He's since frequently collaborated with director Richard Linklater, whom he calls "Rick," on films like "Boyhood," which was shot over a period of 12 years and "Before Sunrise," which was followed by the sequels "Before Sunset" and "Before Midnight."
The trilogy, Hawke said, allowed him to reflect on his own life during the making of each movie. Hawke was 24 during the making of "Before Sunrise," 32 during "Before Sunset" and 41 during "Before Midnight."
"That project is a part of me," Hawke said. "In the middle film, I see a person who's hurting, and I was using that movie to put myself back together. My own marriage was troubled. I was a young dad. I was really scared, and I put a lot of that into that movie."
"The first movie ... 'Reality Bites' had just come out," he said. "And I was flying off to Vienna to make a movie with Julie Delpy, one of the most amazing women on the planet, with the guy who made 'Dazed and Confused,' my favorite movie, so I was so optimistic."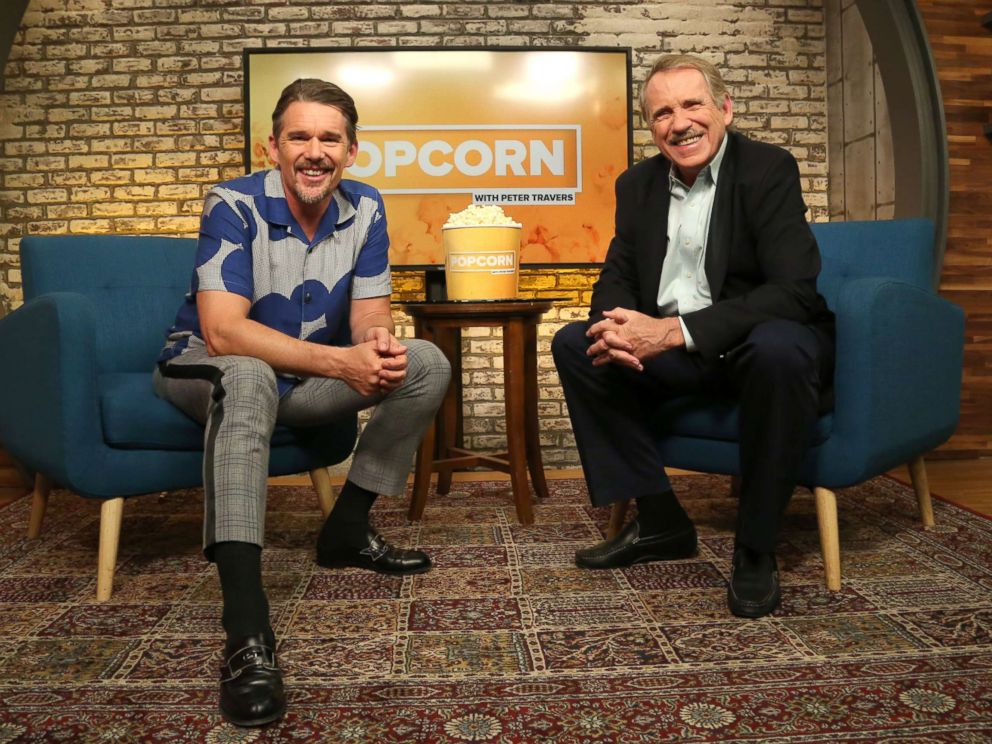 By the final film, Hawke said he found himself in a place in life where he wondered what else he could contribute.
"The third movie was like, 'Wow, what's the second half of my life going to look like? My youth is over, and who am I?'" he said.
What's next for Hawke involves music. He now has a record label called Sex Hawke Black with friend Louis Black, who is one of the founders of the South by Southwest festival, and Charlie Sexton, who plays Townes Van Zandt in "Blaze."
"So if we make our money back on 'Blaze,'" he said, "we'll devote it to helping make records for people like Blaze."
Watch the full interview with Ethan Hawke on ABC News' "Popcorn With Peter Travers" in the video above.