— -- If you can't wait to see how the animated series "Star Wars Rebels" is going to end, neither can most of the people who worked on it.
"There's only a small group of people that actually know the entire ending of the series," executive producer and supervising director Dave Filoni told ABC News. "I have all their names written down in my office. I know exactly who knows what. It's my best attempt to keep all of this from getting out."
The Disney XD series, about the adventures of a tight-knit team of rebel fighters taking on the evil Galactic Empire, returns Feb. 19 for a seven-episode run. A three-episode, 90-minute finale airs on March 5.
Filoni took time to help us break down an exclusive clip from "Jedi Night," the first of two back-to-back episodes premiering this coming Monday.
The scene, Filoni said, depicts an important evolution in the relationship between young Ezra Bridger (Taylor Gray) and his Jedi mentor Kanan Jarrus (Freddie Prinze Jr.) as they prepare to rescue their captured leader, Hera Syndulla (Vanessa Marshall).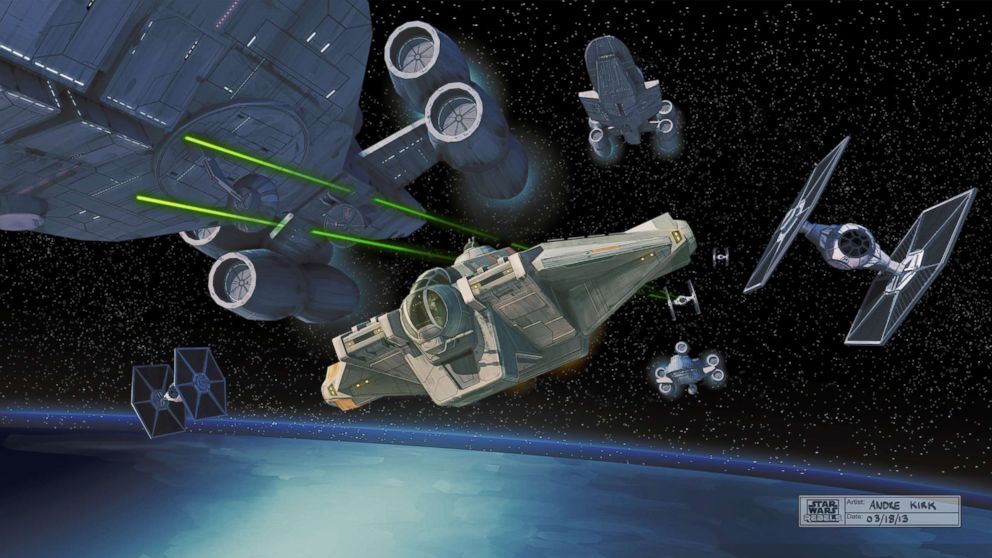 After meditating in the presence of a mysterious Loth-wolf, Kanan concludes Ezra should be in charge of the mission.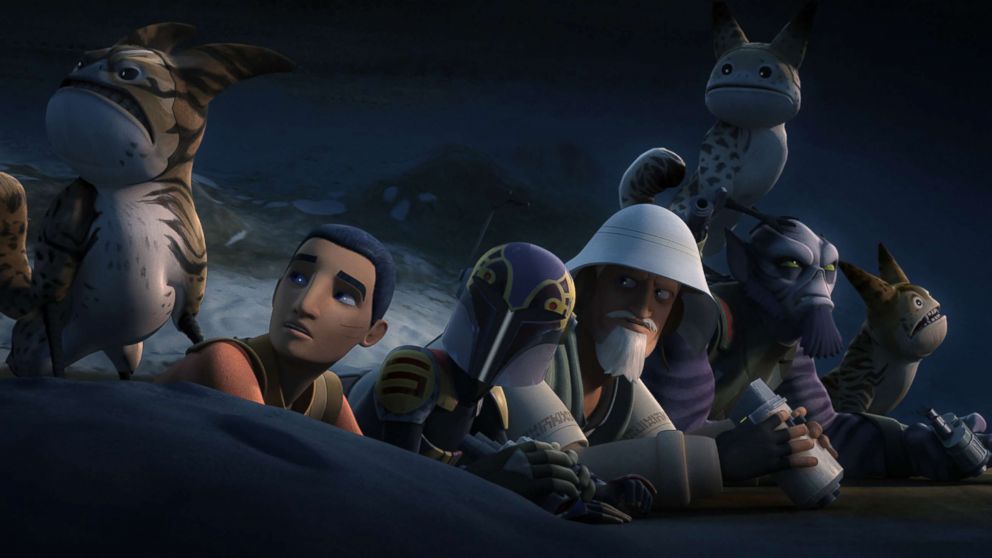 "Take the lead on getting Hera back. I can't think clearly because of the way I feel about her. I might make a mistake. One that could cost us," Kanan tells Ezra.
"This is a big decision moment," said Filoni. "Kanan is smart enough to know that his emotions around her could actually cloud his judgment and what he would choose to do."
The scene may also foreshadow a familiar turn in the classic hero's journey: the loss of the wise guide who teaches and takes the hero as far as possible, but eventually hands over duties and responsibilities to a new warrior. (Obi-Wan Kenobi to Luke, anyone?)
"It is a nice transference moment," Filoni said. "There's always this thing where you have a student, and they're becoming more and more adept than the master."
Whatever Kanan's fate -- and despite internet speculation, Filoni isn't saying -- the scene signals a shift in how he sees Ezra.
"What a nod from Kanan to say, 'I trust you with this'," said Filoni. "This is really important to him, this idea that Hera is in peril. You would think that there's no way that Kanan wouldn't take up the responsibility of leading this mission."
Until all of the "Rebels" surprises are revealed, fans can expect more of Filoni's good-natured trolling. Like the time he wore a T-shirt that changed from "Ahsoka Lives?" to "Ahsoka Lives!" -- a reference to the still-unknown fate of fan-favorite Jedi Ahsoka Tano (Ashley Eckstein) after her confrontation with Darth Vader.
"I'll just keep making some drawings and posting them to mess with them," Filoni joked.
In the same week that Disney Chairman and CEO Bob Iger announced that "a few" "Star Wars" series are now in development for the small screen, Filoni deflected questions about any new projects like a Jedi employing a mind trick.
"Everything needs its time and place to come to life and exist," Filoni said coyly. "I'm very busy on things right now, and excited about what we're working on. There won't be a lack of 'Star Wars' in the future, that's for sure."
"Star Wars Rebels" is produced by Lucasfilm Animation, a division of ABC News' parent company, Disney.