Meghan Markle speaks out about #MeToo movement, calls for women to be 'empowered' to use their voices
Markle and Harry joined Kate and William at the Royal Foundation Forum.
— -- Meghan Markle said today she "fundamentally" disagrees with one aspect of the current #MeToo movement that has encouraged women to speak out about sexual misconduct and harassment.
"I hear a lot of people speaking about girls' empowerment and women's empowerment. You will hear people saying they are helping women find their voices," Markle, 36, said today at a forum for The Royal Foundation. "I fundamentally disagree with that because women don't need to find their voices."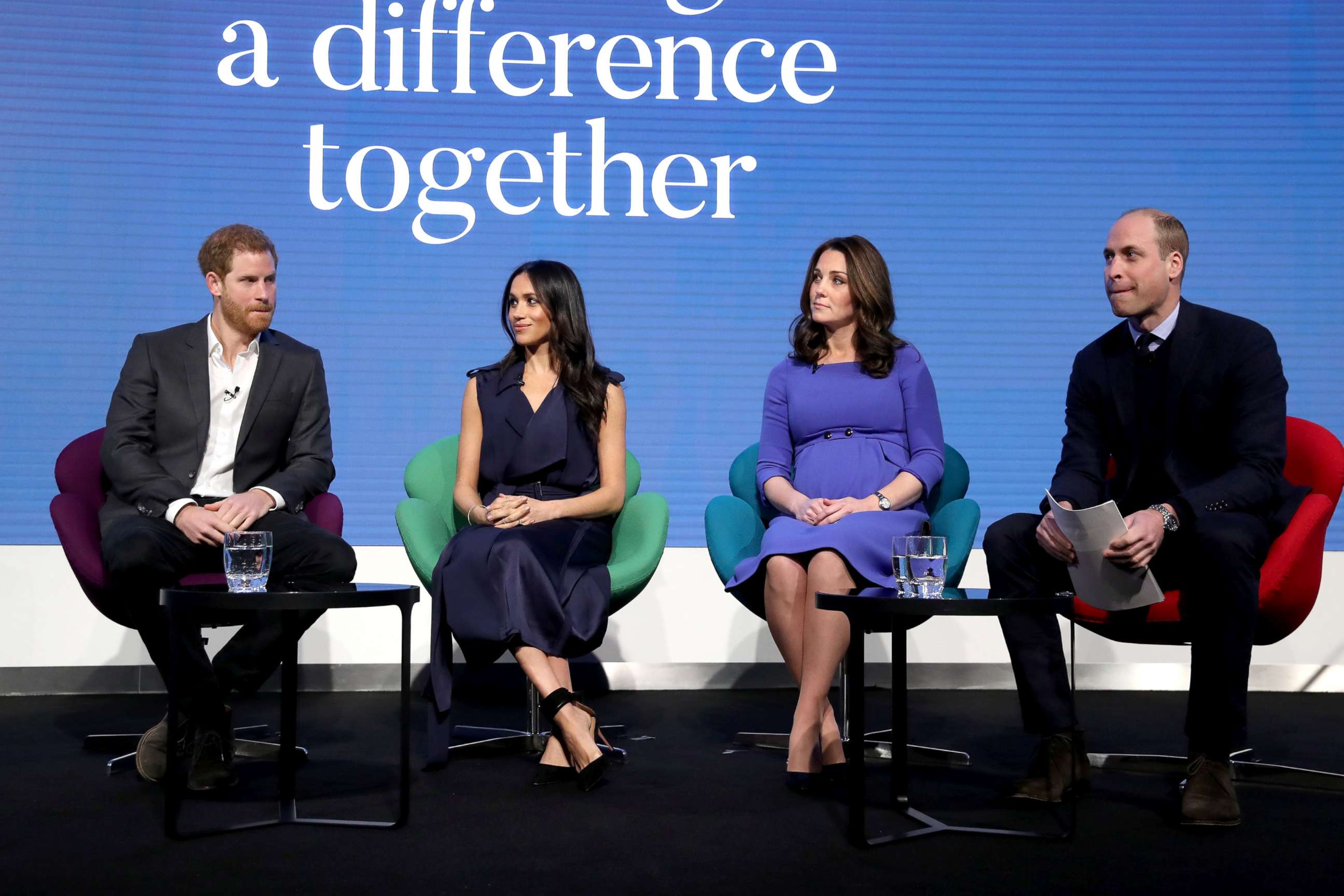 "They need to be empowered to use [their voices] and people need to be urged to listen," she added. "Right now with so many campaigns like #MeToo and #TimesUp there's no better time to continue to shine a light on women feeling empowered and people supporting them."
Markle, who has described her fiance Prince Harry as a feminist, joined Harry and her future in-laws, Prince William and Princess Kate, in London to showcase the foursome's charitable efforts.
The two couples appeared together to highlight the work being done by The Royal Foundation, of which Markle will become a patron once she and Harry wed on May 19.
"I certainly know how passionate I am and Harry and I see the world so similarly in our approach of being very hands on with things," Markle said
Harry expressed his pride in Markle's passion to the crowd.
"I am personally incredibly proud and excited that my soon-to-be wife, who is equally passionate about seeing positive change in the world, will soon be joining us with this work," he said.
Today's event marked the first time Markle, Harry, William and Kate appeared publicly together for a Royal Foundation event. The two couples took the stage together and sat in four simple chairs on a mostly bare stage as they took questions from a moderator.
The Royal Foundation is the main vehicle for William, Harry and Kate's charity work, overseeing initiatives including their mental health campaign, Heads Together, Harry's Paralympic-style sporting event for wounded service people, the Invictus Games, and their conservation efforts such as United for Wildlife.
"Catherine, Harry and I are delighted to be here this morning and we're particularly happy to be at our first Royal Foundation event with Meghan," William said in opening the forum. "When we first started, it started as a very small idea and started with Harry and I scratching our heads thinking how can we do something for the future."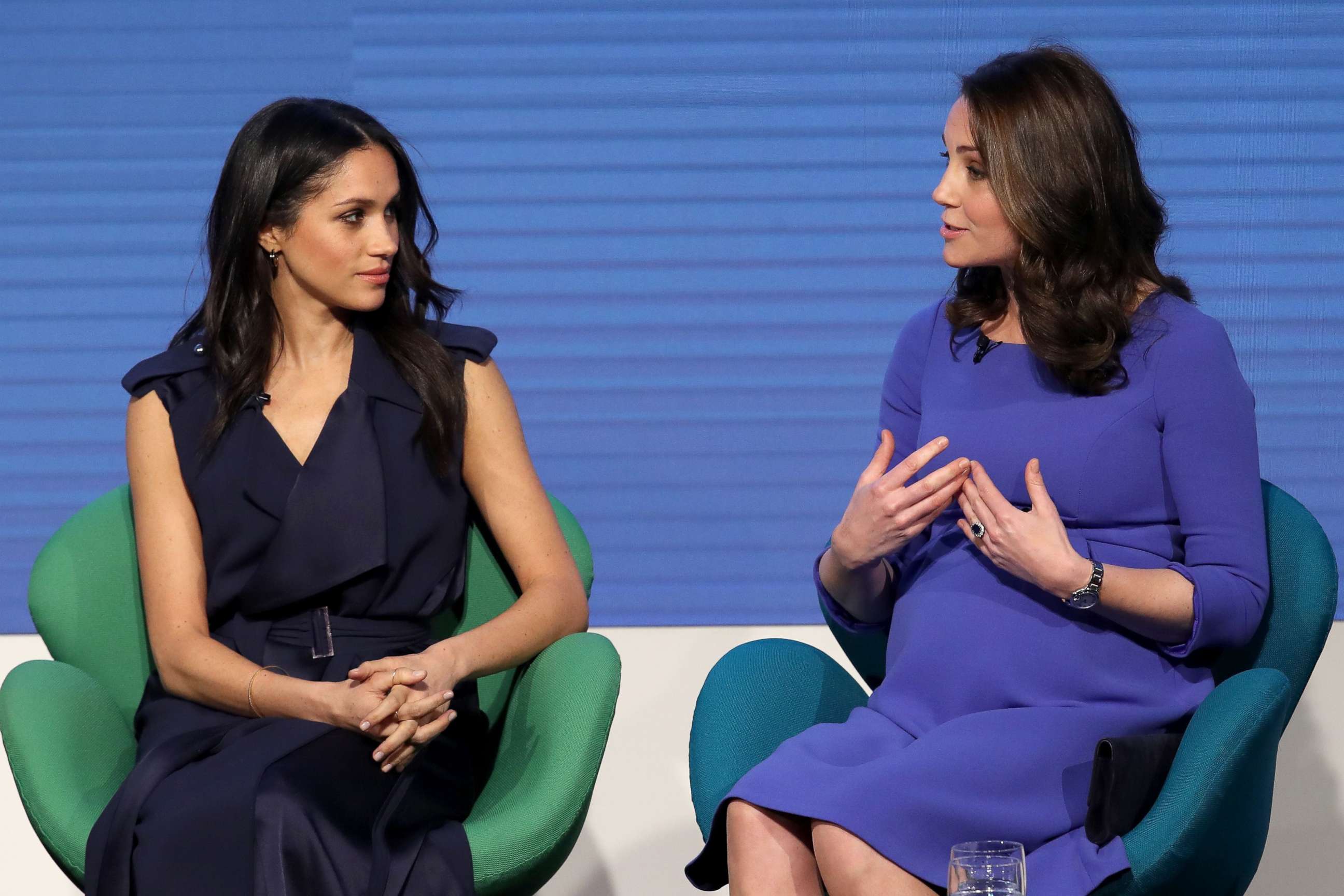 The Royal Foundation, established in 2009, is focused on four core areas of young people, conservation, mental health and Armed Forces, according to its website.
After the forum, Markle, William, Kate and Harry met with people who have benefited from the work of the Royal Foundation.
Harry joked he and Markle will still be doing charity work, despite their pending nuptials.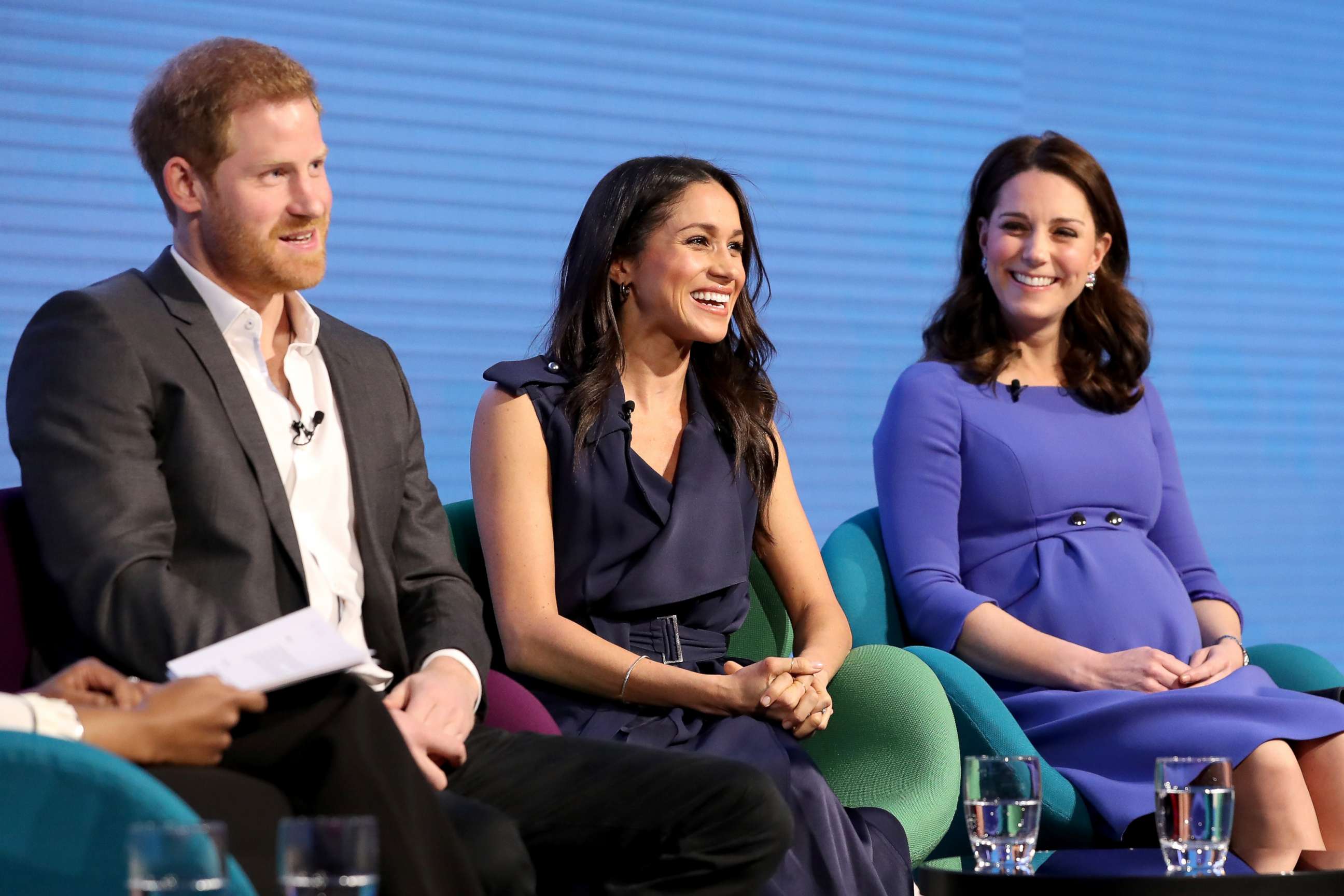 "We're pretty tied up with planning a wedding, but we want to make as much of a difference as we can," he said.
Markle, who was a humanitarian advocate before her engagement to Harry, will give up her previous charitable work when she joins The Royal Foundation.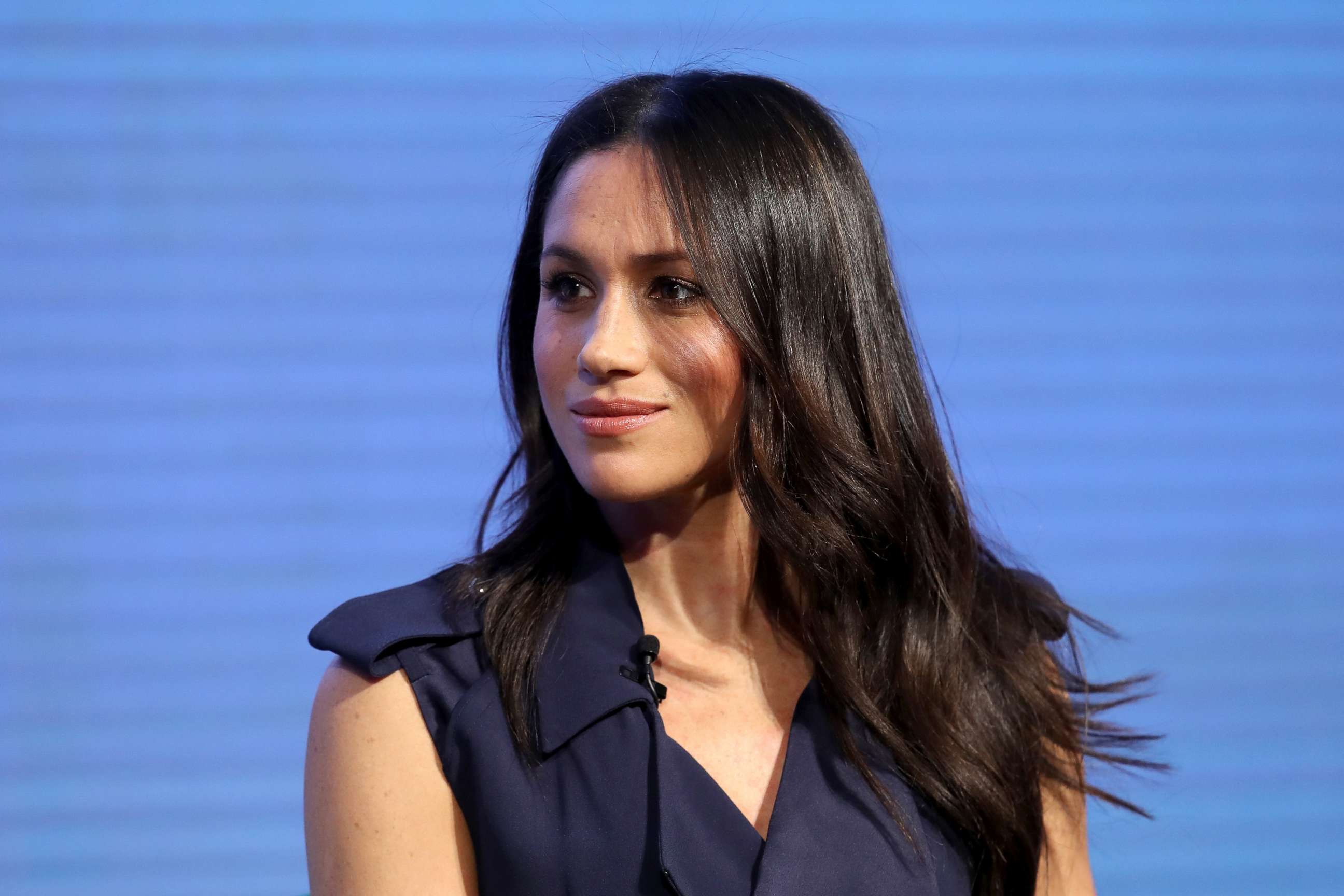 She has spent the months since the couple announced their engagement in November traveling with Harry to different parts of the U.K., learning about the causes closest to him and meeting stakeholders. She also spent time making secret visits to comfort victims of one of Britain's biggest tragedies, the Grenfell Tower fire that killed 71 people last year.
"I've just been here for three months, but it's very important to hit the ground running," Markle said today. "Even if it's quietly behind the scenes, which is what I've focused my energy on thus far, it's meeting with the right people and the right organizations and learning as much as I can so I can maximize the opportunity we have here to really make an impact."
Kate, pregnant with her third child, became a patron of the Foundation when she and William wed in 2011.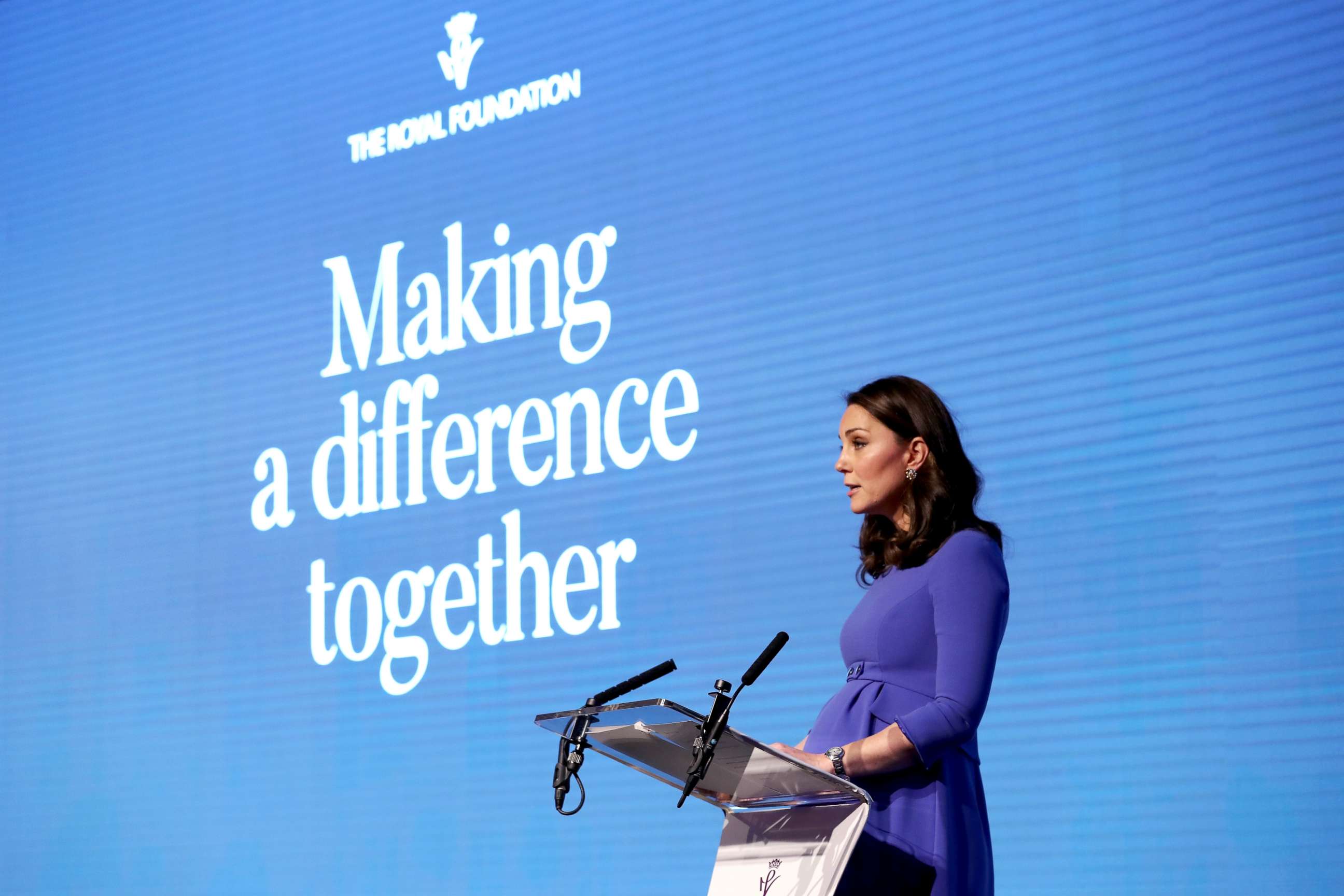 She spoke today about the work of Heads Together, saying, "The mental health of children and adults is one area where a long-term view will make all the difference to future generations."
Kate revealed some insight into her current family life on Tuesday while celebrating the work of nurses.
Kate, who was named patron of the Royal College of Obstetricians and Gynecologists and patron of the Nursing Now campaign, joked with a family at a London hospital that William is "in denial" about the couple's third child.
Kate, due in April, and William are parents to 4-year-old Prince George and 2-year-old Princess Charlotte. She reflected today on how her work with William on mental health issues has inspired their roles as parents.
"You can't help but reflect on your own life," she said. "And it's definitely had an impact on how sort of I look at how I mother, how we work as a family and, you know, how we hope to bring up our children."