Will Ferrell was hospitalized Thursday night when the SUV limousine in which he and others were riding was involved in an accident on a Los Angeles-area freeway.
Ferrell has since been released from the hospital, ABC Los Angeles station KABC confirmed.
"While traveling back to Los Angeles after hosting a voter registration event in San Diego, a car carrying Will Ferrell and three of his colleagues was struck on the freeway by another vehicle. Will and his colleague, Andrew Steele, were unhurt and have been released from an Orange County hospital. Will's longtime driver, Mark Thompson, and his other colleague Carolina Barlow, remain hospitalized in stable condition," read a statement from United Talent Agency on Ferrell's behalf. "Will is staying close by as his friends are being treated, and has expressed his deep gratitude to the first responders who were immediately at the scene and to the hospital team that took such great care of them. He's also grateful for all the well wishes he and his friends are receiving."
The accident happened just before 11:00 p.m. local time on Interstate 5 in Orange County, California, known locally as the I-5 freeway, according to the Orange County Fire Authority. Ferrell was one of three passengers in the SUV when the accident occurred. According to a report from the California Highway Patrol, the SUV was sideswiped by another vehicle, causing it to flip. The CHP report also indicates that the woman, Barlow, was not wearing any safety equipment and sustained "major" injuries.
At the time of the accident, Ferrell was returning from a Funny or Die event in the San Diego area called Glam Up the Midterms, at which he appeared as his "Anchorman" character Ron Burgundy.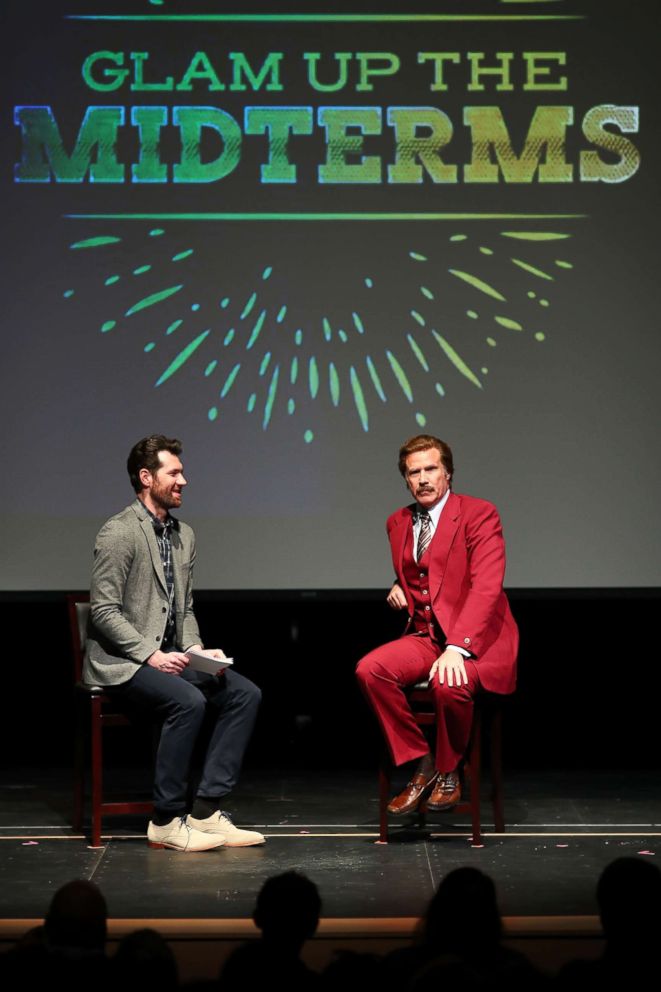 Christopher Watson, Joi-Marie McKenzie and Julie Sone contributed to this report.