The 1980s took over the "Good Morning America" set this Halloween.
Robin Roberts dressed as Dominique Deveraux from "Dynasty" and Rob Marciano went as "Saved By the Bell" heartthrob Zack Morris.
Robin Roberts as Dominique Deveraux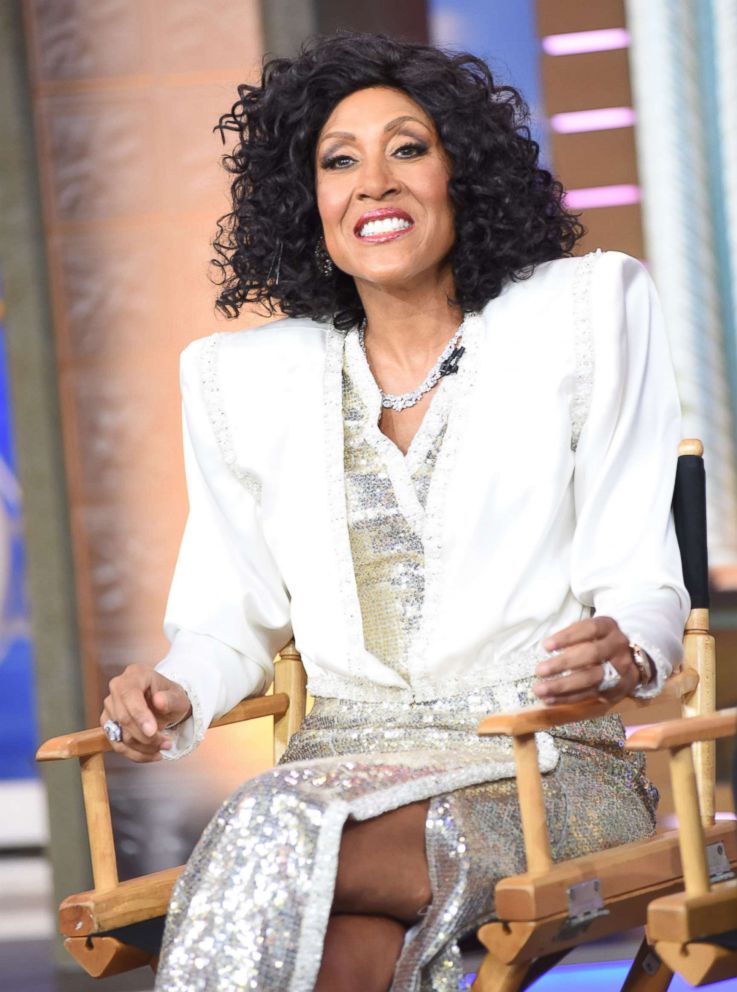 Rob Marciano as Zack Morris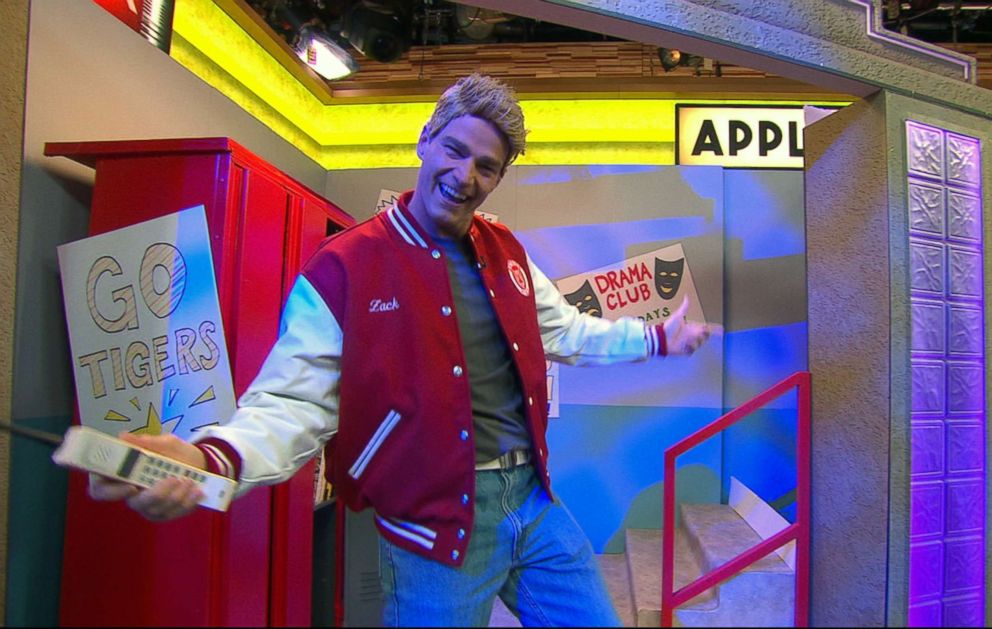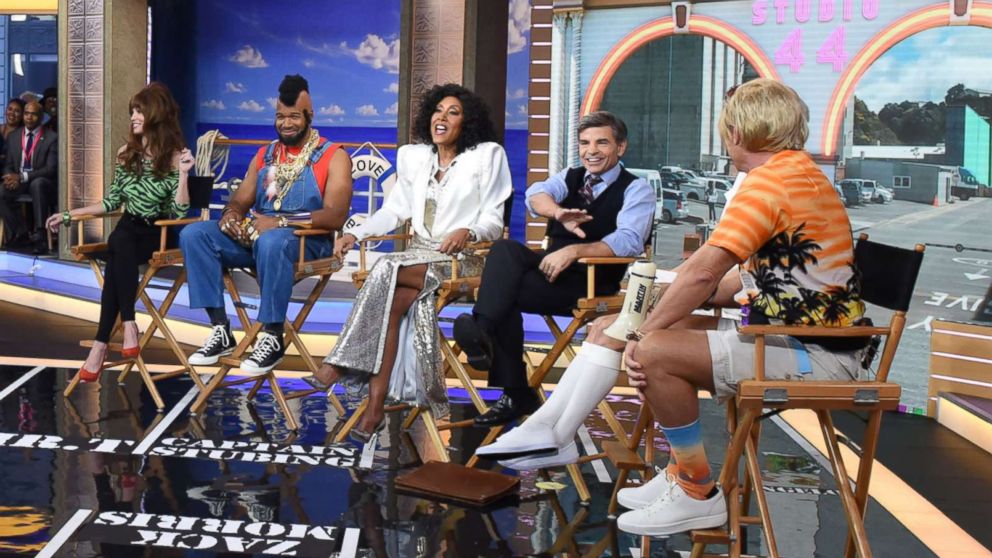 Amy Robach stepped out as Peggy Bundy from "Married With Children" while Ginger Zee dressed up as Teenage Mutant Ninja Turtle Michelangelo. Cowabunga!
Lara Spencer, Paula Faris and TJ Holmes arrived in group costumes straight out of "The Love Boat" as captain Merrill Stubing, cruise director Julie McCoy and Isaac the bartender.
Amy Robach as Peggy Bundy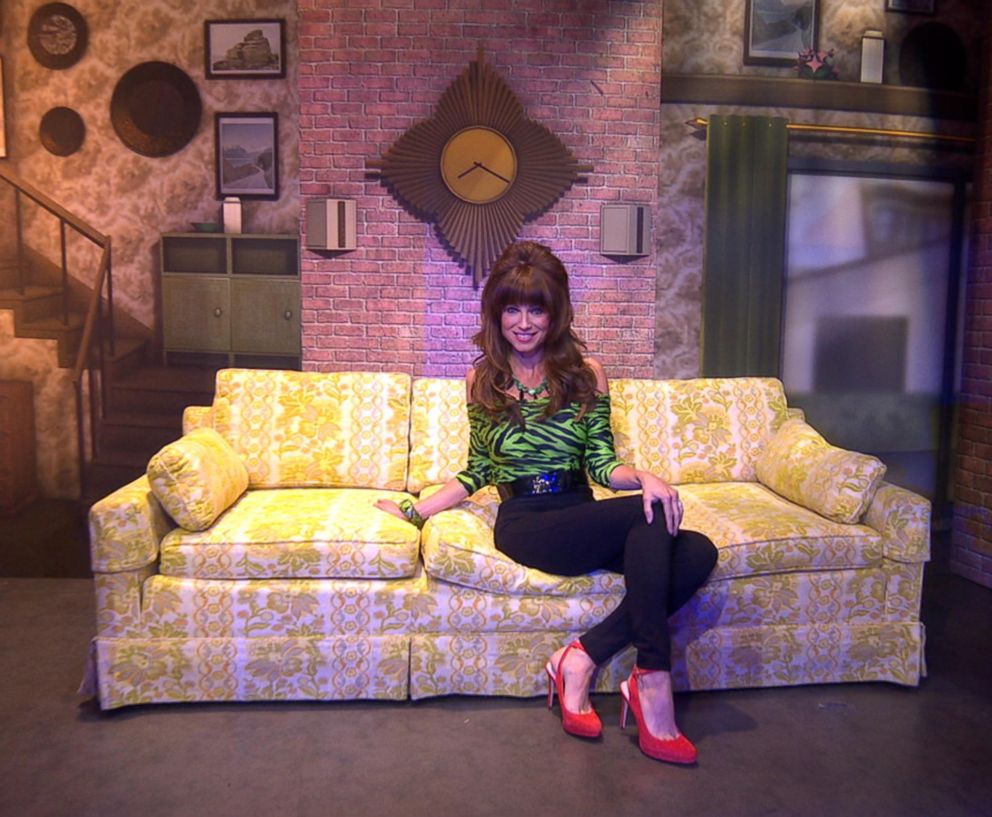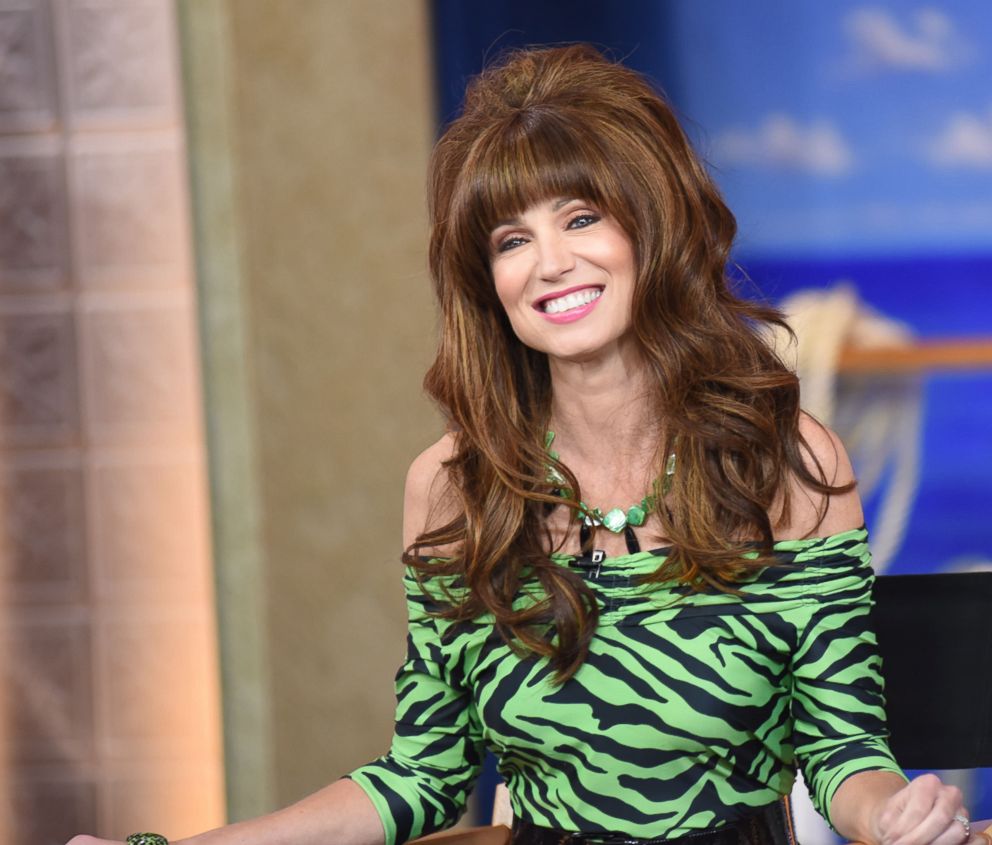 Lara Spencer, Paula Faris and TJ Holmes as "The Love Boat" characters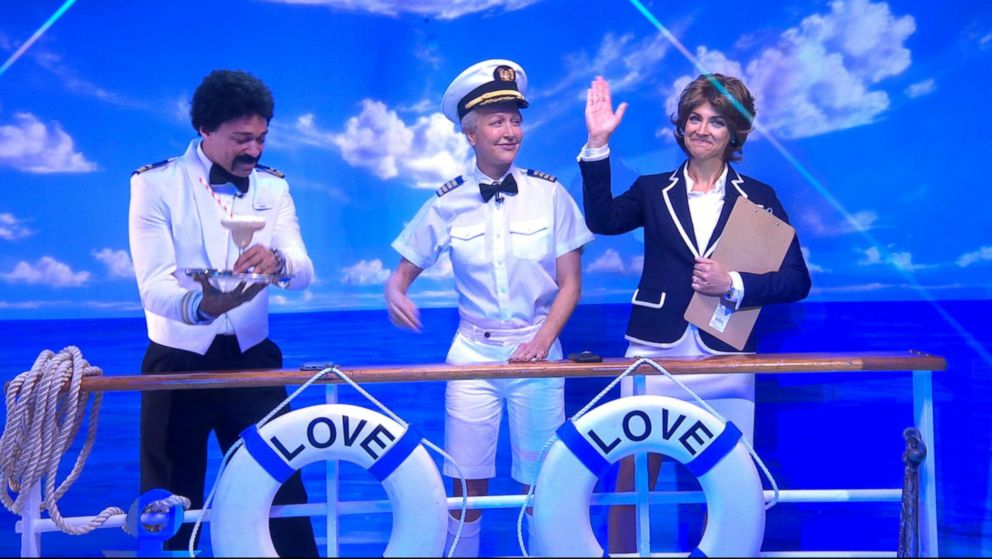 George Stephanopoulos channeled Alex P. Keaton from "Family Ties" and Michael Strahan arguably stole the show as Mr. T from "The A-Team."
George Stephanopoulos as Alex P. Keaton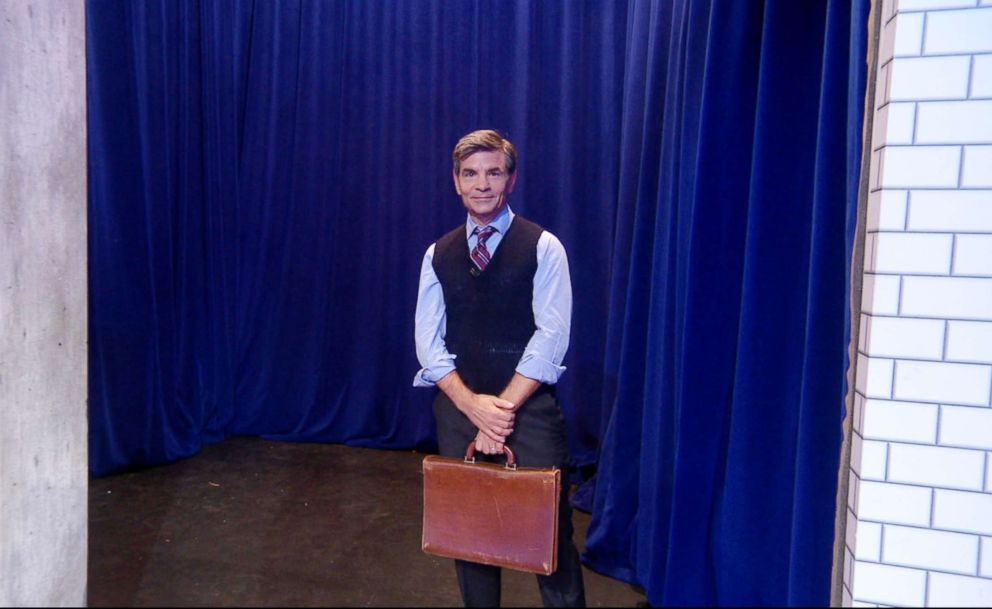 Michael Strahan as Mr. T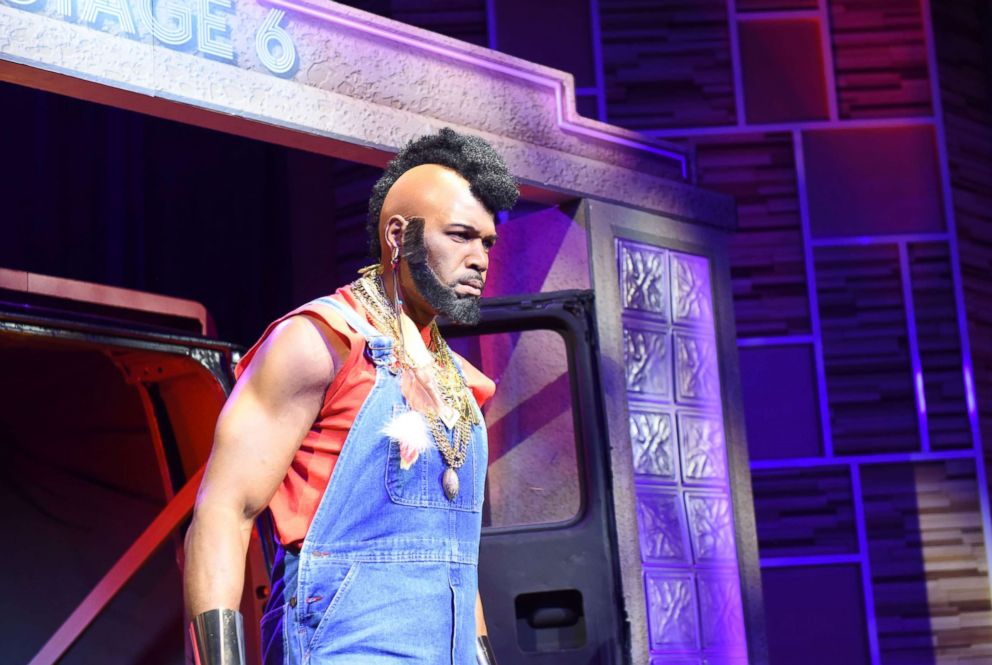 The entire cast added to their their costume reveal with an 80s-themed Pop News report and later, special appearances from iconic 80s stars like Kim Fields and Nancy McKeon ("The Facts of Life"), John Schneider ("The Dukes of Hazzard") and Suzanne Somers ("Three's Company").
Ginger Zee as Michelangelo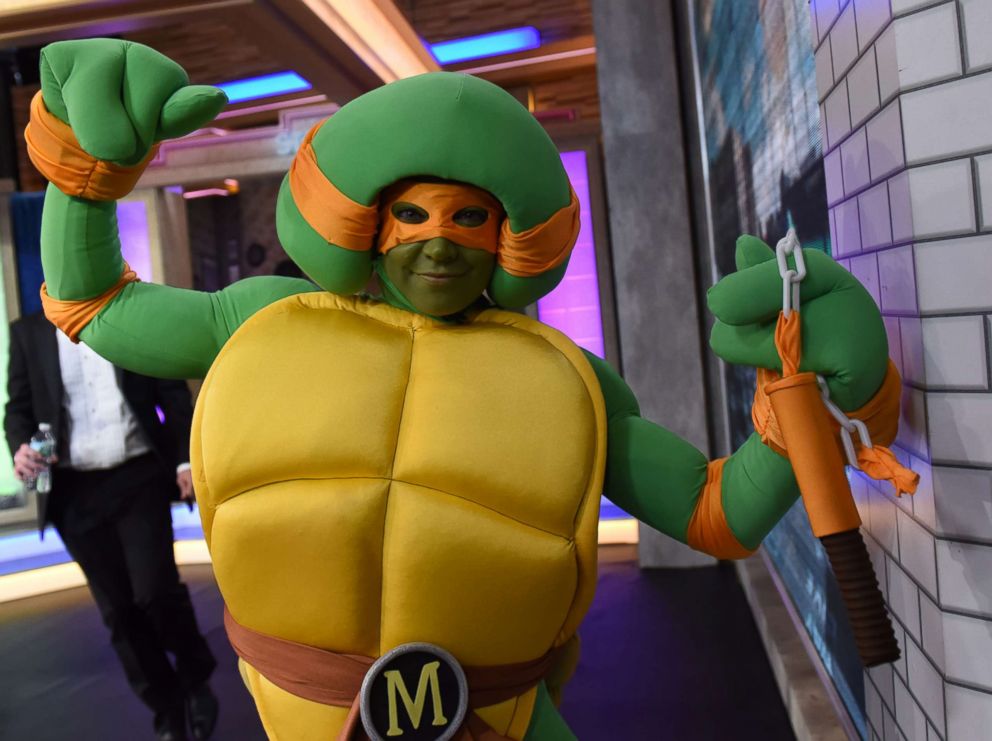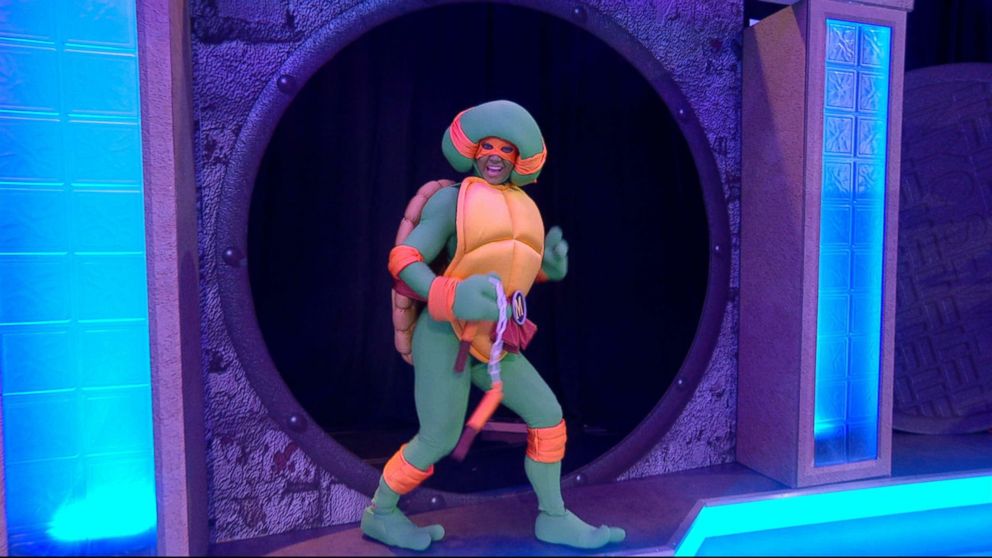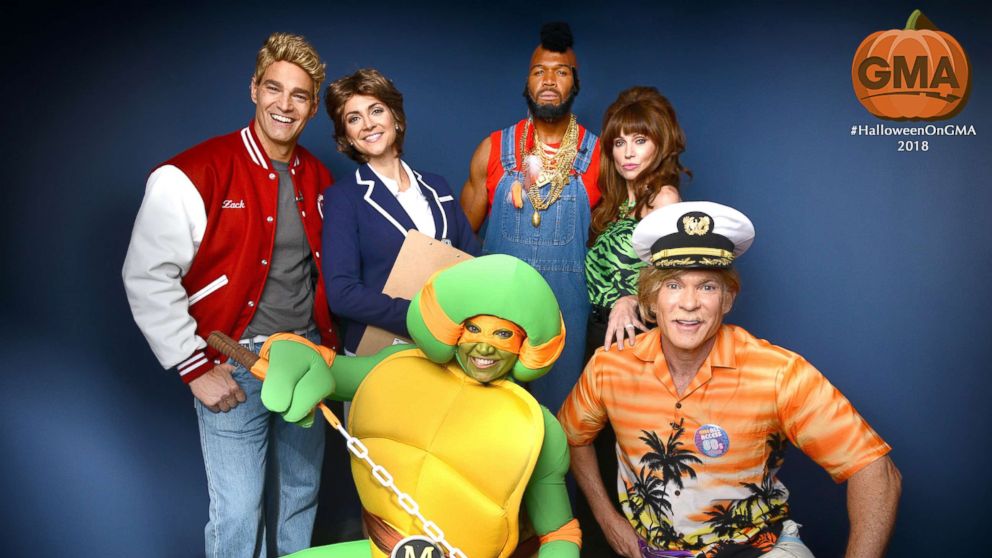 The show concluded with a performance by Bonnie Tyler who sang, "I Need a Hero."