Music's biggest names will convene at the Staples Center in Los Angeles this Sunday for the 61st Grammy Awards. But in recent years, the show's spotlight has shifted from the music and instead toward issues surrounding gender and race represented within the Recording Academy, and in the recording industry as a whole.
Interested in
Grammys?
Add Grammys as an interest to stay up to date on the latest Grammys news, video, and analysis from ABC News.
The issue of gender took center stage at last year's Grammys when Alessia Cara was the only female to take home a solo award during the televised portion of the night. After the show, Recording Academy President Neil Portnow was asked about the lack of female winners during the evening's telecast. He responded by telling reporters women wanting to work in the industry needed to "step up". The comment resulted in fierce backlash from women in the industry and calls for his resignation, along with motivating the Recording Academy to take a multifaceted approach when analyzing how to address the ongoing issues of diversity and gender disparity.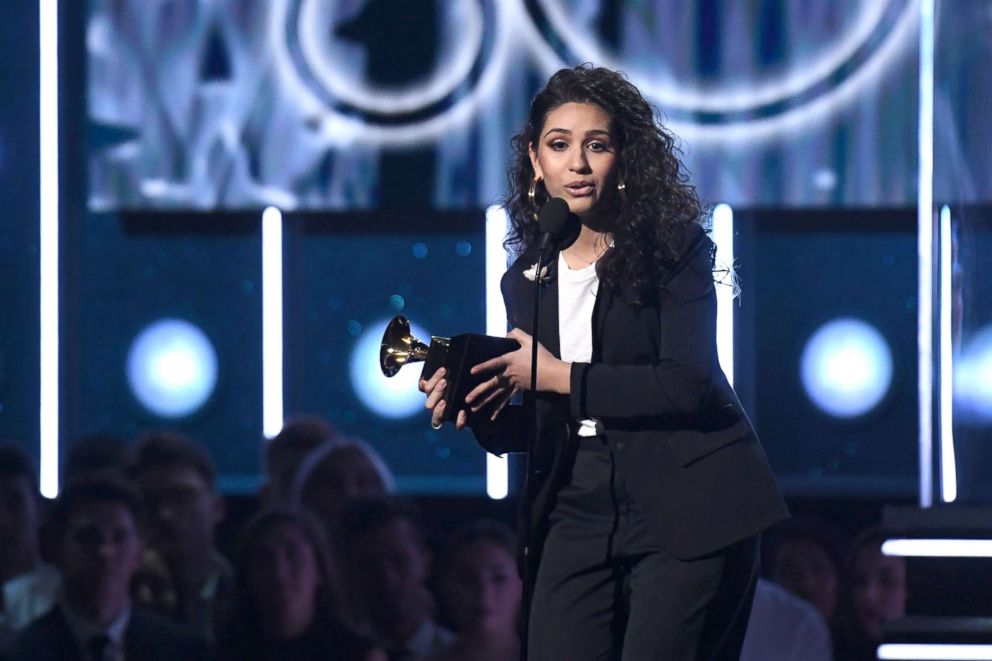 The Recording Academy's Task Force on Diversity & Inclusion, an independent 19-member group, has since been introduced. Tina Tchen, chief of staff to former First Lady Michelle Obama, was asked by Portnow to be the chair.
"We are charged with both looking at the Record Academy itself, and we also have the second charge of really trying to address diversity and inclusion in the broader recording industry. And that's pretty enormous," Tchen said. "It's even more challenging than I had realized when I took it on because of how kind of fragmented and diversified the industry is."
Shortly after its creation, the task force recommended some of the 900 new voting members asked to join the Recording Academy in an effort to create a more diversified voting pool. According to the Grammys, "Invitations were sent to vocalists, songwriters, producers, instrumentalists and engineers from a range of music genres, ethnicities, age and gender groups." Of those invited, the New York Times reports that 22 percent accepted in time to vote for this year's ceremony.
Joining Tchen on the task force is Grammy-nominated country artist Cam. For the outspoken "Burning House" singer-songwriter, the opportunity to make an impact and address systemic barriers facing women and underrepresented voices in the industry led to her involvement.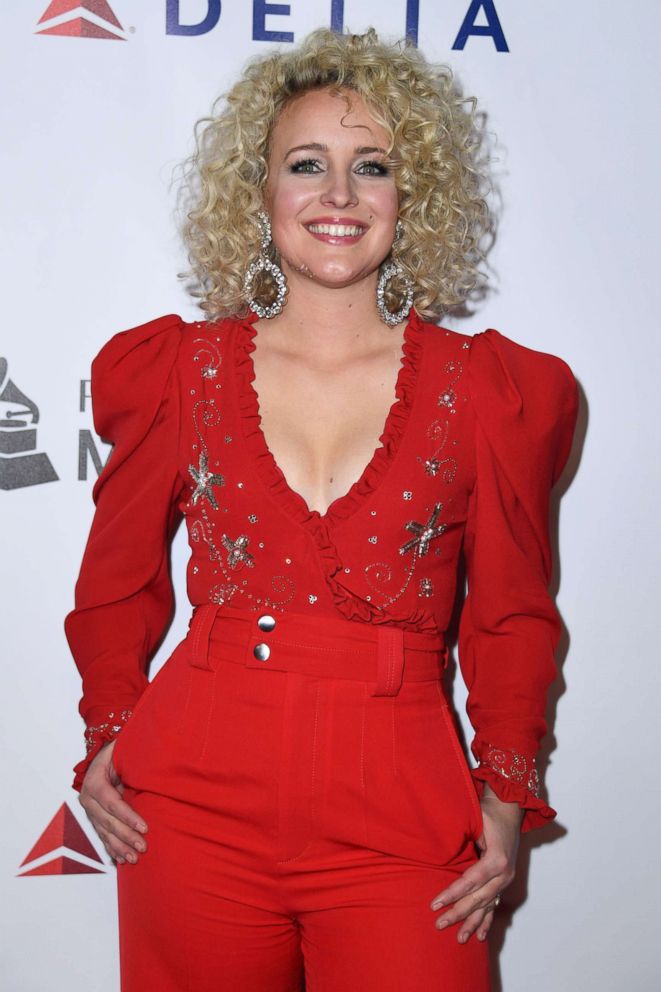 "I said yes because of course I can see where things can be better," Cam said. "I want to be a part of a solution."
In order to understand the issues at hand, the task force relied in part on quantitative data published by the Annenberg Inclusion Initiative. This initiative was founded and directed by University of Southern California professor Dr. Stacy L. Smith, another member of the task force.
The data, which Tchen said was used and referenced by the group, looked at the gender and race/ethnicity of artists, songwriters, and producers across 700 popular songs from 2012-2018. The songs analyzed by the study came from the Hot 100 year-end Billboard charts for each of the seven years.
Key findings for women in creative roles in 2018 from the 2018 USC Annenberg Inclusion Initiative Study on Popular Music found:
17.1 percent were artists
12.2 percent were songwriters
2.3 percent were producers
"It just was overwhelming to see those kinds of numbers and see that tiny sliver in a pie chart and say, 'That's my life and that's my livelihood. And those are all the people I employ.' We are all living in that tiny sliver that's barely getting by. And that is really scary," Cam said while sharing her thoughts as an artist.
Working to assist underrepresented voices and creating solutions
Beyond analyzing numerical data, Tchen led listening sessions in four major cities. The sessions were designed for Recording Academy members to share their own experiences working in the industry so the task force learn directly from them.
Now the task force is focused on slowly rolling out solutions. Just last week, it announced its inaugural industry-wide initiative to expand opportunities for female producers and engineers, prompted in part by the USC Annenberg Inclusion Initiative study. It found that only 2 percent of music producers, and 3 percent of sound mixing and mastering engineers across popular music, were women.
Grammy officials said that the "Inclusion Initiative calls on any entity or individual responsible for or involved in selecting and hiring producers and engineers to commit to making hiring decisions only after considering a slate of candidates that includes at least two women."
More than 200 artists, producers and labels signed on, including Ariana Grande, Lady Gaga and John Legend. In a week, Tchen said the number of industry members committed to the initiative has already grown to over 400.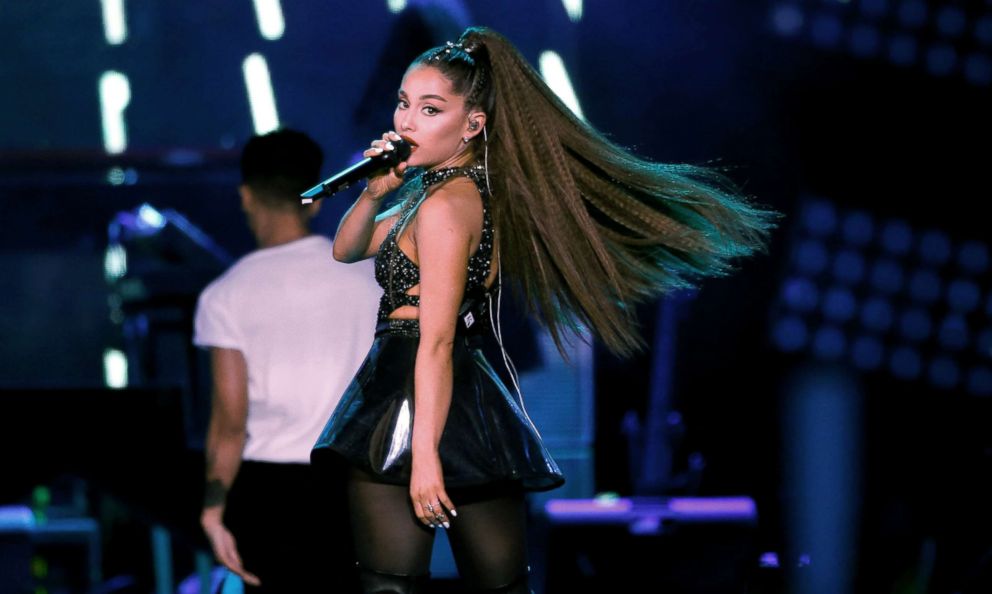 "We respect the artistic decisions that a lot of artists and labels and songwriters need to make when they're recording a song or score," Tchen said. "What we're asking is for everybody to make sure you've also taken a look at at least two women producers and engineers before you make your final decision. And we know that if women get that look, if they get that opportunity to show what they can do, then more women are going to get selected in the end."
For Cam, the hope is that the information and statistics coming out won't intimidate but rather will generate an awareness regarding the issues at hand and how those in power can help effectively address them.
"These statistics are only meant to help wake up the people that already are comfortable and have power and have money and are doing well in their careers. They are the ones who are responsible to help fix the situation," the singer said. "And the girls coming in, all that you need to know is that we're working hard to make sure it's safe for you. You are completely capable. And we need you."
Tchen said this is just the first step in working to create a culture change within the industry, but she has high hopes for what the industry will look like down the road.
"I think what it looks like in a future is it's a place where everyone regardless of gender, gender identity, race, ethnicity, disability feels that they have a place," she said. "Where they feel that they are able to express themselves and reach their full potential and make a living in the industry."