The final season of "House of Cards" hits Netflix on Friday with a few, major changes.
Kevin Spacey left the show amid allegations of sexual misconduct, and Diane Lane and Greg Kinnear join the cast as a pair of politically manipulative puppet-master siblings.
Despite Spacey's absence, Kinnear and Lane tell ABC News the political drama won't disappoint. In fact, they think the scandal only served to inspire the show's writers and producers.
"The show really, really found a way to deliver on the expectation of an ending," says Kinnear.
Adds Lane, "I think it doubled down. I think it went even farther than maybe it could have or should've in another incarnation. You know, I think they went, 'Watch this.' You know what I mean?"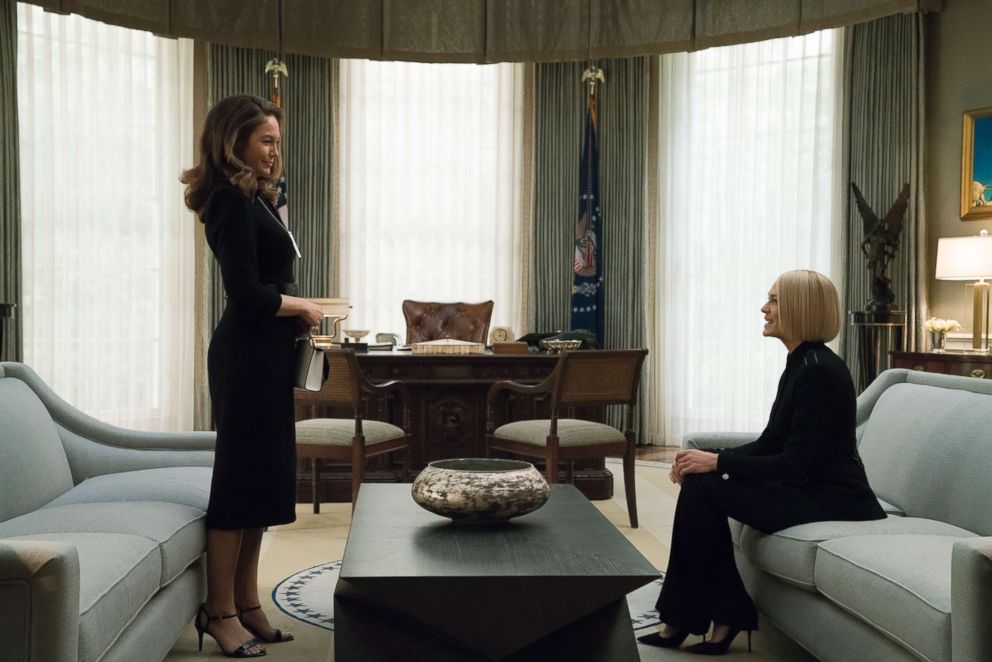 As for any on-set awkwardness in the wake of the Spacey scandal, Lane insists she and the cast were focused on the future.
"It had all been processed prior to reemerging on set," she said. "When we came to set ... we were there with a sense of clarity and vision and positive forward motion, rather than being put on the defense in any way."
Robin Wright also returns for the final season as Claire Underwood, first lady-turned-commander-in-chief, following the death of her husband, Frank.
In previews and trailers, it wasn't yet clear how Underwood would be killed off.