The new trailer for the upcoming series "Wednesday" is here.
The new series stars actress Jenna Ortega as Wednesday Addams in the "Addams Family" spinoff directed by Tim Burton.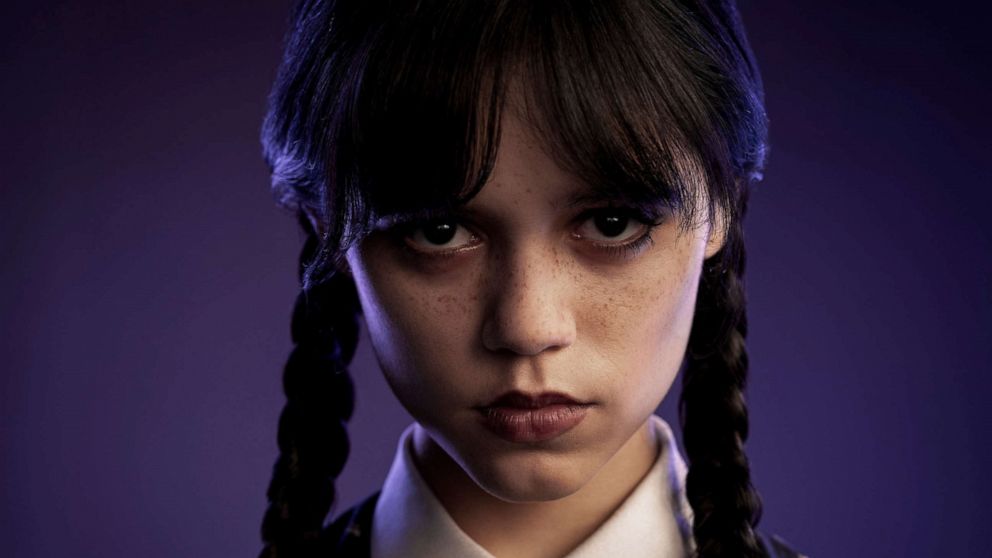 In the trailer, Ortega transforms into Wednesday Addams in the iconic character's black and white-collared dress and pigtails. The clip opens with Ortega ominously walking the halls of her school and unleashing bags of piranhas on the water polo team for picking on her brother.
The trailer then shows Catherine Zeta-Jones and Luis Guzmán as Morticia and Gomez Addams taking Wednesday to a new school, Nevermore Academy.
"Wednesday" will follow Wednesday Addams as a student and focus on her mastering her "emerging psychic ability" as she tries to "thwart a monstrous killing spree" in her town, according to Netflix's synopsis.
In an interview with "Wednesday" creators Miles Millar and Alfred Gough for Vanity Fair, one of the main focuses of the new show will be about Wednesday's relationship with mom Morticia.
"The relationship that kind of hangs over the season is really Wednesday's relationship with Morticia," Gough told Vanity Fair. "How do you step out of the shadow of a mother as glamorous as Morticia?"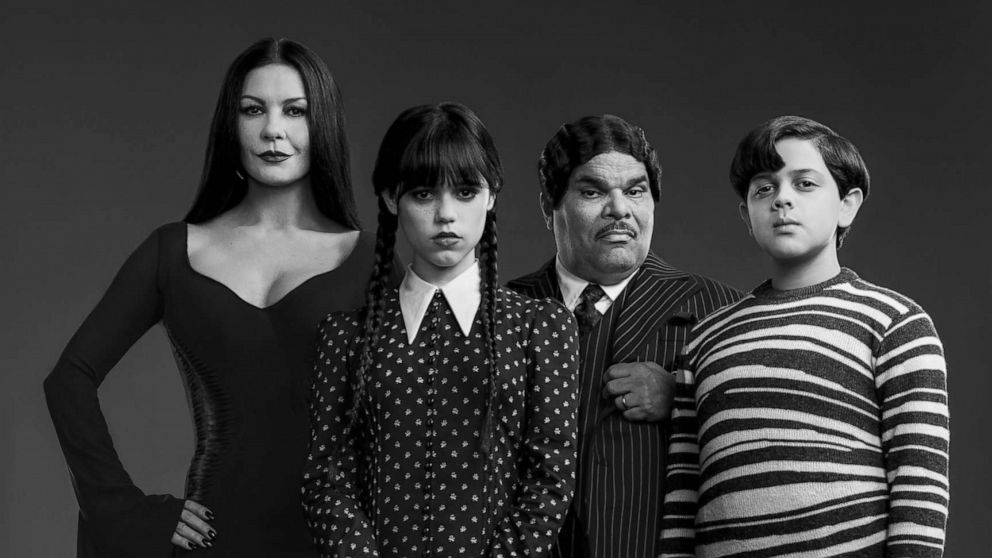 Gough also touched on Wednesday's personality and said, "Wednesday's not scared of sharks or creepy crawlies or anything, but she's afraid of emotion. ... Their overt displays of affection drive Wednesday crazy."
In June, Netflix launched Wednesday's Twitter account in her voice to tease the new show.
"I've started this account as an experiment in sadism," she wrote. "Thing tells me Twitter is the most effective place to feel pain and misery. Let the games begin."
"Wednesday" will premiere on Netflix this fall.